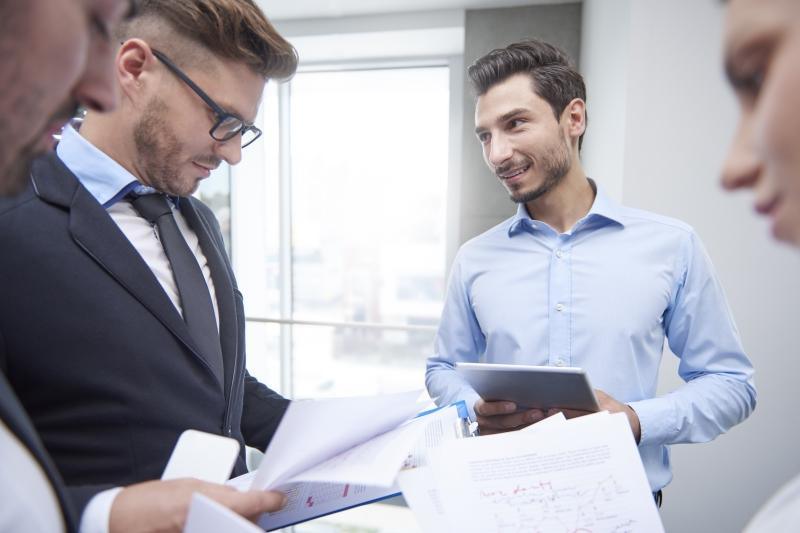 Registering a company or establishing a business in Korea is possible for almost everyone who wants to trade in Korea even for a foreigner. One of the essential aspects of establishing a company is envisioning the business structure and the number of shareholders involved. And if you're new to Company Establishment in Korea, we've got you covered. This article will provide an overview of the available business systems and how to outsource company incorporation services in Korea.
Business Office Structure in Korea
There are different company office options you can establish in Korea, they include:
If you already have a corporate company in one country, you can open a branch office in an overseas country. If you are aiming for a short-term business market expansion, the ideal set-up for you is a branch office. The branch office will run under the directives of the parent company. However, it is pertinent to note that a branch office is liable and may not enjoy any tax exemption since it is not a resident entity. As foreign company to set up branch office and bank account in Korea, can be done remotely. Branch's or HQ's representative does not need to be presented during the all procedure.
Subsidiaries are legally separate companies set up under the umbrella of a parent company. For example, you can set up a company subsidiary in an overseas country. This would be locally incorporated and will be a private limited company. Subsidiary businesses are entitled to enjoy tax exemptions like those of a resident.
For companies who want to do the business research and wants to hire local staff for it in Korea, a liaison office is an ideal option. The liaison officer who can be a resident will conduct market research and non-profit marketing activities for a while. The officer can then take up more vital business operations and a full-blown market presence later.
Business Forms for Company establishment in Korea
There are different types of business forms in Korea. Each of these business forms offers a different scope of business. A foreigner can incorporate a company branch or a liaison office in Korea. A foreign-invested company can be established under the Foreign Investment Promotion Act as any of the following entities.
Stock Company
Limited Liability company
Private Limited company
General Partnership company
limited partnership company
1. Stock Company
It is also called "chuksikoesa" in Korea. This is a business system with more than one shareholder in the business. Each shareholder is liable for the amount of contribution they input into the company's capital. It is a suitable type of company to be incorporated when a large capital is required. Thereby allowing a number of persons to contribute each of their capital.
2. Limited Liability company
This is also known in Korea as "yuhanhoesa". The liability of the shareholders is also limited to their contribution to the company's capital. A limited liability company system is suitable for opening a small to medium-sized business.
3. Private Limited company
The shareholder in a private limited company, also called "yuhanchaek-imhoesa" is also limited to the amount of capital they contribute to the business. A private limited company has a specific type of regulation. It is also a type of trade association internally.
4. General Partnership company
Under the law in South Korea, a general partnership company represents an existing company. It involves two or more members with unlimited liability. This means that the shareholders can be liable to assets beyond their initial contribution to the company.
5. limited partnership company
This is a type of joint partnership company involving more than two shareholders. Here, at least one member has a limited liability while another member has unlimited liability. Shareholders with limited liability can only take part in business but cannot make decisions or undertake partnership affairs.
Formalities of Setting up a Joint Stock Company in Korea
A joint stock company is one of the two most common types of foreign company establishment in Korea. The shareholders of a joint stock company have limited liability of their investment. Stocks can be transferred, and listed. Annual shareholders' meetings are required for this type of company.
Other conditions include:
Unlimited number of shareholders are allowed
Shareholders are not liable to shares other than their contribution
At least a natural person serving as the director
No minimum capital requirement. However, for a foreigner to be qualified for benefits under the foreign investment promotion law, the foreigner must have at least KRW 100,000,000
The company must have at least a registered Korean address
External audit are requested for publicly listed companies
Formalities of Setting up a Limited Company
A limited company can have a maximum of 50 shareholders coming together with limited liability of their investment. To form a limited company, you will need a unique company name,
Other conditions include:
At least one shareholder with maximum of 50 shareholders required
At least one company director is needed and at least one natural person director
Foreign invested Limited company must have at least KRW100,000,000 capital investment
Members purchase one class of unit shares each
How We Can Help for Company Establishment in Korea?
PremiaTNC is a professional company registration service provider for investors and everyone wanting to do business in Korea. We specialize in business incorporation, payroll services, and executive recruitment, providing companies with best practices and local knowledge. We have experienced and well seasoned professional accountants and IT consultants that are dedicated to providing bespoke solutions and exceptional service.
We aim to reduce the stress of the cumbersome business registration processes and make them simple for you. We give professional advice in all business registration procedures from choosing a company name to sorting out your legal documents for incorporation and everything beyond that.
We'll assist you in staying one step ahead of your competitors by providing top-notch company incorporation services while also ensuring your company fully obeys statutory laws.
Membership Requirements of Businesses in Korea
Here are the requirements for setting up In Korea, stock companies, private limited companies, and limited liability companies must have at least one shareholder. Companies can have as many shareholders as possible.
For general partnership companies, at least two member shareholders are required. A limited partnership business must have at least one shareholder with unlimited liability and at least one stakeholder with limited liability.
To incorporate a stock company, there is no minimum capital requirement for other types of businesses, however, Foreign invested company must have at least KRW100,000,000 capital investment.
In a stock company, shareholders can freely transfer shares.
Where to Outsource Business Incorporation Services
Many hassles are involved in company registration in Korea. This is why it is advisable to outsource your company registration process with a specialized firm. PremiaTNC is a licensed international corporate firm that can help you with all business registration and incorporation services in Korea. We assist with every aspect of business registration. From the consulting stage to document preparation, ensuring compliance with all statutory laws. We will also help you open a Korean bank account for your company.
Why Choose Us for Company establishment in Korea?
Our primary goal is to put our clients ahead of their competitors by delivering excellent services to help their businesses grow in Korea. some of our outstanding qualities are:
Innovative and adaptive approach
Our approach to Korean company registration is innovative and adaptable. We will be ready to help you if you run into any unexpected problems. We'll deal with any quiet obstacles that arise along the road. In addition, we are quick to adjust to new situations in the ever-evolving business world.
We have a team of honest and dependable professionals. You can depend on us for everything your company needs to get incorporated in Korea.
Our pricing is competitive, and there are no hidden fees at any point during the procedure. We have an efficient system that ensures every detail about pricing is clearly outlined.
Committed to customer satisfaction
Our every attempt is to make our clients happy in every way possible. We go out of our way to provide the greatest service to our customers. We act on our clients' suggestions. All of these make a remarkable difference to entrepreneurs starting and doing successful business.
Indeed, at PremiaTNC, we are your best bet whenever you need help with your company establishment in Korea. Fortunately for you, we're always glad to help you.