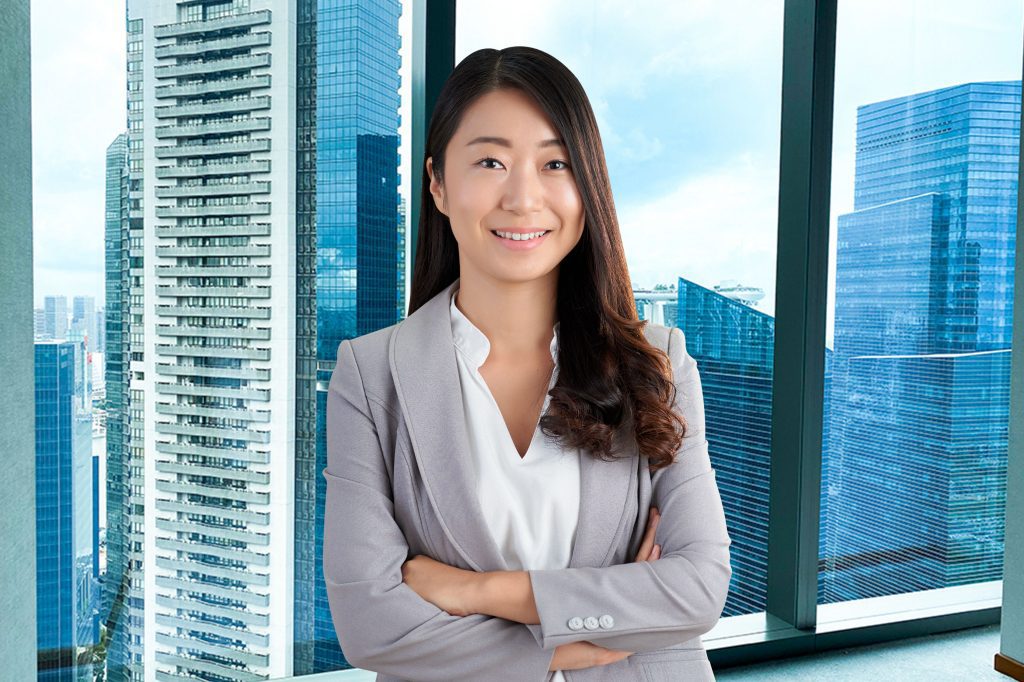 Singapore is one of the rising business locations in the world today and more businesses are moving their headquarters and offices to the "Little Red Dot." Thanks to its strategic location, businesses can gain a foothold in the Asian market and thrive. Singapore's many business centres are designed to help you set up your business successfully. You need to choose the best fit for your business since there are so many of them. Based on popular choice, one of Singapore's trending business centre is undeniably Asia Square. In this article, find out more about why Asia Square is the best business centre in its unique ways!
Introduction to Asia Square
Asia Square is a mixed-use development located in Singapore's downtown Central Business District and near to the country's most renowned landmarks and facilities. Its Tower 1 is the 18th tallest building in Singapore with 43 floors and separating it from Tower 2 lies a vast networking space of 100,000 sq ft. It easily displays the vibrant city living of Singapore where business meets pleasure. Asia Square is home to many exceptional facilities that create a superior work environment for employees. Moreover, the building distinguishes itself from fellow skyscrapers with its eco-friendly features powered by advanced technology.
Distinctively Designed Business Centre in Singapore
Networking space, The Cube, offers an extensive covered area for outdoor dining and socializing. The building is designed by Singapore-based Architects 61 and Denton Corker Marshall, an architectural firm from Australia. Their excellent design ensures that the buildings have no unnecessary corridors, no wasted space and no odd corners. With this strategic planning, Asia Square offers large and small spaces that can accommodate corporations of all sizes.
A Very Eco-friendly Building
The world-class green technology allows the buildings to consume 35% less energy and 40% less water in comparison to most commercial buildings. This empowers businesses to be energy efficiency and minimize costs while reducing their carbon footprint.
Hence, Asia Square has received many awards for its excellent planning including top accolades in environmental sustainability. It was one of the first commercial developments in Singapore to achieve the Green Mark Platinum Award from Singapore's Building and Construction Authority. In addition, it was awarded Leadership in Energy & Environmental Design Core & Shell (LEED-CS) and Platinum Certification by the US Green Building Council (USGBC). Asia Square also received the Water Efficiency Building Gold Award from the Public Utilities Board for being top 10% on water efficiency performance.
What is Asia Square Well-known for?
Asia Square is well known for outstanding facilities that its tenants, employees and even visitors can enjoy. It brings together the finest facilities compared to any commercial building in Singapore. The entire level 6 of Asia Square Tower 1, which spans a total size of 32,000 square feet, is PURE Fitness, with one of Singapore's largest gym. Located in the heart of the Central Business District, it elevates the premium standards of global fitness and is swiftly accessible by the workforce in Asia Square. For the people who prefer calmer workouts, there is PURE Yoga in Tower 2, with a team of passionate and dedicated instructors. They offer exceptional classes, facilities and an environment that would entice anyone to make yoga a part of their lives. The 5-star luxury business hotel, The Westin Singapore, is also located in Asia Square Tower 2 and is readily available to elevate any business event, conference or entertaining to another level. In terms of other services, various retailers and gourmet eateries are carefully selected to satisfy the lifestyle necessities of busy professionals.
Who Has Chosen Asia Square?
As a global business consulting firm, Premia TNC proudly claims its space in Asia Square Tower 1 among numerous prestigious tenants including Citi Asia Pacific, Citi Singapore Headquarters & Citi Private Bank, Allianz, Fidelity, Vodafone, Mizuho, Royal Bank of Canada, CTBC Bank, Julius Baer, Swiss National Bank, Lloyd's London, Marsh & McLennan, Sinochem, Westpac and National Australia Bank.
How to Get to Asia Square?
You can easily reach Asia Square via Singapore's extensive network of public transportation. The building is only 2 minutes walk away from the Downtown MRT station exit E, 4 minutes walk from Marina Bay MRT station exit B and 6 minutes from Raffles Place MRT station exit I/J.
Conclusion
As a popular destination for internationally recognized corporations to establish their workplaces, Asia Square is undeniably one of the best office locations in Singapore, especially for businesses in the financial industry. If you are planning to set up a business in Singapore and gain access to this employee-friendly development, Asia Square is the right office location for you. Furthermore, our new office in Asia Square Tower 1 offers co-working spaces that can let you focus on your core business while being conveniently located near to us for ease of communication if you are utilizing our corporate secretarial and accounting services as well.. Through an easy contracting process, you may also benefit from our complete set of essential office services and facilities. Come look for Premia TNC at Asia Square Tower 1, the most innovative and vibrant business centre in Singapore.