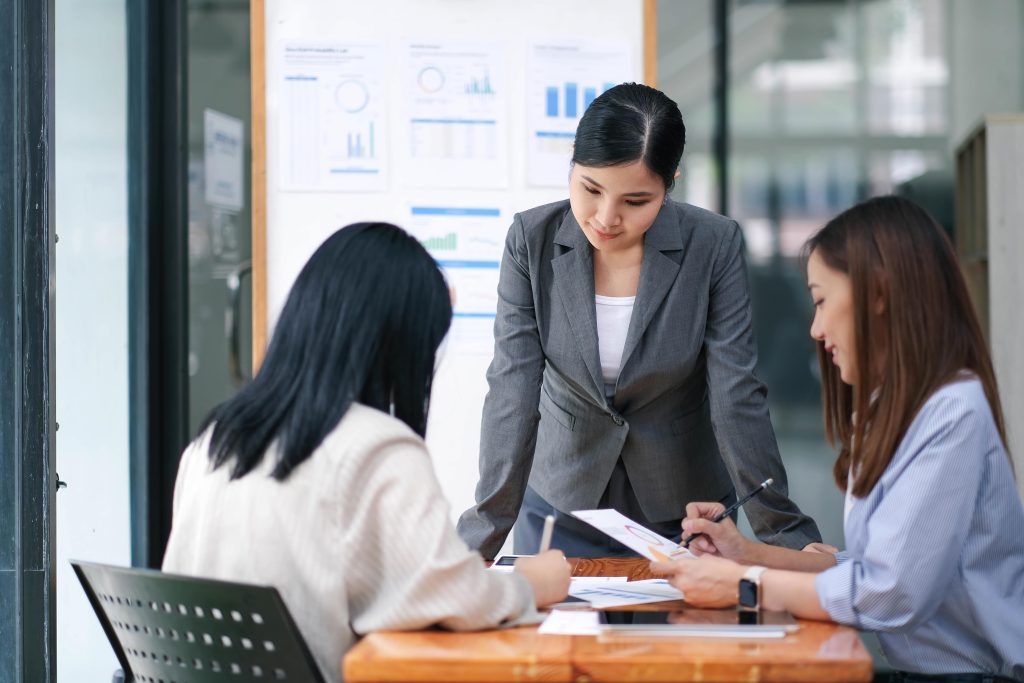 There are many ways to advertise in Singapore to promote your business but which method is the most effective? For this article, we will be focusing on online advertising and how to best utilize it for your business growth.
Digital marketing refers to the advertisement and marketing of a product, service or business through online platforms and digital technology. Businesses can run digital marketing campaigns via social media advertising, email marketing, search engines and more.
The goal of digital marketing campaigns is to drive more traffic to your website and increase your business' online presence. Read on to find out more about the types of online advertising and why digital marketing is one of the best ways to advertise in Singapore.
4 Types Of Online Advertising In Singapore
As mentioned earlier, there are various methods to carry out online advertising. Here are 4 types of ways to advertise in Singapore online so you can decide on which method suits your business' needs best:
1. Social Media Marketing
Social media marketing is almost synonymous with the term 'online advertising' nowadays. A common digital marketing strategy is to place your online ads on various social media platforms, such as Facebook, Instagram and Twitter.
There are millions of social media users on these platforms, allowing you to reach a larger audience of potential consumers. Social media is an extremely powerful digital marketing tool, making it one of the most effective ways to advertise in Singapore online.
2. Content Marketing
Content marketing is another highly effective digital marketing strategy and one of the most cost-effective ways to advertise in Singapore. Content marketing focuses on drawing organic traffic to your website through keywords via Search Engine Optimization (SEO).
You can spend as little as nothing on content marketing and SEO but for the best results, paid advertisements can also be used to promote your website's content to increase conversion on your content marketing efforts.
3. Search Engine Marketing (SEM)
SEM makes use of Pay Per Click (PPC) strategies to get the best results from your digital marketing campaign. Google, arguably the biggest search engine, has its own SEM solution, Google Ads, which makes use of keywords in PPC advertisements to boost their rankings on search engine results pages (SERPs).
SEM identifies the most relevant keywords your potential customers are searching for and uses them to better target your Google Ads so that your business is more likely to appear on their search pages. SEM is one of the most effective ways to advertise in Singapore through digital marketing methods.
4. Email Marketing
Email marketing is a great tool for you to communicate directly with your customers. You can also make use of email marketing to customize your digital marketing campaign and make your message more personalized for your target audience.
This encourages consumers to take their next step on the buyer's journey and make their purchase with your business. If you already have an existing pool of potential clients, email marketing is one of the most direct ways to advertise in Singapore online.
4 Benefits Of Online Advertising
Due to traditional marketing, most people have the misconception that large-scale, international marketing campaigns that cost millions to reach a broad audience are one of the only ways to advertise in Singapore. However, sticking only to traditional marketing is holding your business back from achieving its full potential.
Here are 4 benefits of online advertising to convince you to start implementing digital marketing strategies for your business:
1. 24/7 Accessibility
Traditional businesses have operating hours, typically from 9am – 6pm, but what about the hours beyond that? There are no opening hours for online advertising, giving your digital marketing campaign the advantage of being able to run 24/7. Even while your employees are not working, your digital marketing strategies can work for you.
2. Global Reach
Traditional marketing campaigns have physical limitations while online advertising has a potentially limitless global reach. The Internet is available to audiences worldwide so your digital marketing campaign can easily help grow your business by exposing it to an international audience.
3. Quantifiable Results
Digital marketing campaigns also have the advantage of technology and software to help track the number of people who click on your ads, website traffic, conversions to sales and more. Monitoring this data can give you a better understanding of the performance of your online advertisements and how to optimize and improve your digital marketing campaigns.
4. Cost-Effective
Online advertising is generally more affordable than traditional marketing strategies. For instance, Google Ads uses PPC strategies so your business is only charged for every user who clicks on your ad and is directed to your website.
There are also various ways to advertise in Singapore online for no cost at all. For instance, you can create social media accounts for your business and post relatable content to engage with your potential consumers and promote your brand on social media for free.
How Online Advertising Works In Singapore
Online advertising is one of the most effective digital marketing techniques your business can use in their overall marketing strategy. The goal of placing advertisements online, especially via SEM like Google Ads, is to drive traffic to your website over your competitors by increasing your brand's presence and visibility online.
If you are new to digital marketing, diving straight into the world of online advertising may be too challenging for you to handle on your own. One of the best alternate ways to advertise in Singapore online is to use outsourced online advertising services and let a trusted digital marketing agency, like Premia TNC, take charge of your business' needs.
Here's how marketing agencies improve your digital marketing strategy to achieve the best possible outcome from your online advertising efforts:
1. Target Audience
One of the most important aspects of running a digital marketing campaign is identifying a specific target audience you want to reach. Agencies like Premia TNC takes pride in gathering data to build a report on the best ways to advertise in Singapore online to reach your desired target audience through digital marketing strategies.
2. Advertising Platforms
Digital marketing agencies can also guide you on which advertising platforms are best suited for your campaign. For instance, one campaign may benefit more from placing advertisements on social media while another campaign may require more Google Ads to boost their search engine presence. At Premia TNC, our team of digital marketing experts are dedicated to finding the best online advertising platform for your digital marketing campaigns.
3. Drive Leads
Naturally, one of the most important reasons for hiring a digital marketing agency is that they strive to provide the best results from your business' digital marketing campaigns. Outsourcing your online advertising needs to agencies like Premia TNC allows you to focus on the other aspects of running your business operations while leaving the lead generation and sales conversions to the digital marketing experts.
How We Can Help – Google Marketing Solutions
Now that you have a better understanding of online advertising, you may be interested in diving deeper into Google Advertising, one of the most effective ways to advertise in Singapore online.
At Premia TNC, our team of digital marketing experts is here to help you grow your business by implementing Google Ads in your marketing strategy. We have got you covered on all aspects of Google marketing, from the setup of your Google Ad to the daily monitoring and management of your campaign. Let us help you ensure your online advertising reaches the right audience.
In addition to that, Premia TNC also offers a full, comprehensive suite of digital marketing services. This includes the handling of your social media management, website development, content, and creative design solutions. Unsure of what digital marketing services your business needs? Contact us for a FREE consultation today!