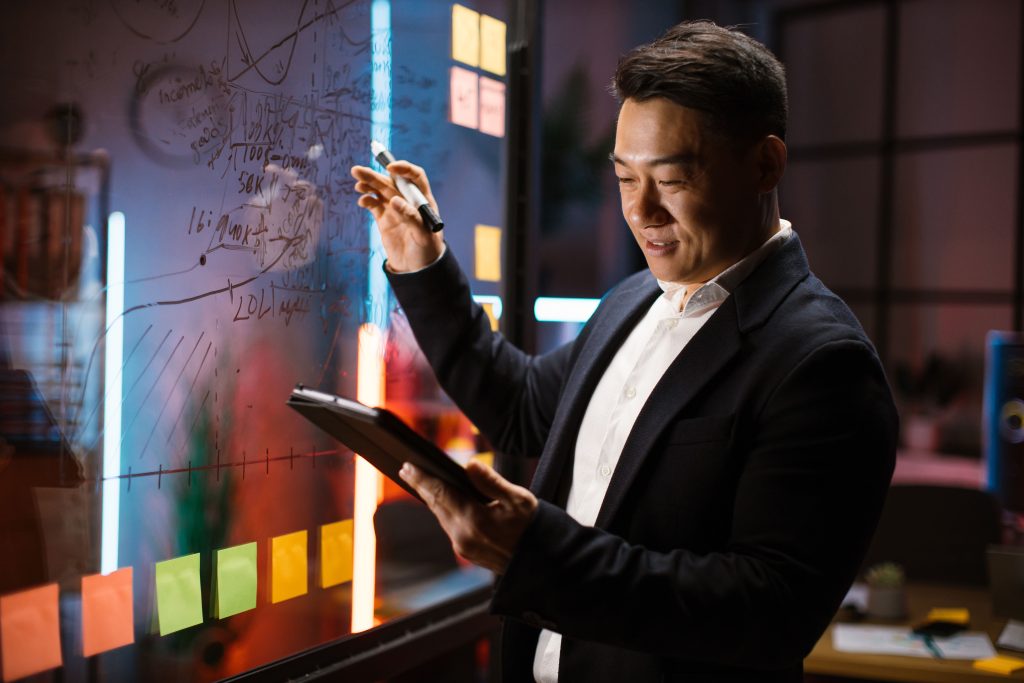 The act of volunteering involves much more than just rendering communal service with the aim of fulfilling some charitable obligations or complying with certain institutional requirements.
Volunteerism is more of a humbling way of contributing to the goal of making our world a much better place to live in. When people who are concerned about certain society issues come together to offer solutions, their resources are contributed towards bringing new, creative ways of helping out.
If you're currently working in a business that is looking for meaningful ways to do more for both the local and broader communities in Singapore, there are many options available. For many, fundraising will be the best option, but many businesses are now engaging in corporate volunteering. Read on to learn more about why you should consider corporate volunteering in Singapore and specific places you can do it.
Why Should Your Company Participate In Corporate Volunteering in Singapore?
We found that corporate volunteering offers a way for businesses to connect and build employee relationships. The benefits of these volunteer projects are numerous, including a stronger presence in the community, a better corporate image, a better impression on potential investors and shareholders, employee retention and recruitment, skilled support for charities, and building corporate social responsibility.
When it comes to volunteering in Lion's City, it is a two-way street. You give to the community and receive a reward for it. Also, it is vital that our actions come from our hearts. You can make a difference by taking time out of your day, even if it's just an hour, to volunteer and give back to the community.
If you're looking to volunteer and connect with your community, there's no shortage of places to volunteer in Singapore. Here is a list of 10 places where you can make a difference with corporate volunteering in Singapore.
10 Best Places to Do Corporate Volunteer in Singapore
1. Singapore Cancer Society
Cancer is one of the leading causes of death in Lion's City. As a result, the Singapore Cancer Society (SCS) aims to reduce the effects of cancer through research, screening, patient services, financial aid, and public awareness campaigns.
Your business can volunteer by donating to projects and fundraising activities like Festivities Cheer with a Heart, Race against Cancer, Sweet Home Project, and Relay for Life. These projects and events range from cleaning and refurbishing beneficiaries' homes to working as ushers and preparing race packets.
In addition to volunteering, employees can use their skills to offer pro bono services like will writing, graphic design, estate planning, and more.
2. Touch Community Services
Touch Community Services is one of the most well-known and trusted non-profit volunteer places in Lion City. With the slogan "Strong Families, Caring Generations, Enabled Communities", Touch Community Services is a specialized volunteer service, focusing on fostering people from all walks of life and helping them grow and develop as individuals.
From helping and mentoring children, youth, and the elderly to helping people with disabilities, meal delivery, and accompanying the elderly to their medical checkups and appointments, there are so many ways to help, get involved, and volunteer.
You can choose to volunteer as a group (corporate) or individual.
3. Food from the Heart
This organization is one of the best places to do corporate volunteering in Singapore. Volunteers get to work with partner businesses such as restaurants, bakeries, and hotels with the focused aim: of gathering surplus bread and other food items and distributing them to welfare communities. Aside from giving food, they also donate toys to disadvantaged children.
There are so many volunteer opportunities and roles available such as collecting and distributing the food items, warehouse logistics, sorting and packaging food, planning events, volunteering group or self-initiated projects, and helping out in fundraising.
We believe that Food from the Hearts not only helps in needy in Singapore but also helps the country reduce food wastage.
4. Club Rainbow
Here is an opportunity to work with children. We believe that nothing can beat seeing the smile, joy, and hope on a child's face, and at Club Rainbow, you get to support and empower chronically-ill children and their families. This volunteer service is centered on providing a lot of commitment and compassionate related services to these children during regular visits, either at their homes or hospital.
There are so many volunteer roles to choose from, such as manning the food booth, helping the kids and families enjoy their day, mentoring and tutoring the kids, helping out during events, providing administrative and technical support, and more.
5. Make a Wish Foundation
Make a wish come true with volunteer service. This is the only wish-granting foundation in Singapore, aimed at meeting the wishes of children battling with life-threatening illnesses.
Opportunities include wish granting, fundraising, office administration, graphic designing, photography and videography, and planning special events for the kids.
6. Transient Workers Count Too (TWC2)
We have heard about volunteering to help the elderly, less privileged, animals, and more. However, we rarely hear about volunteering to help our fellow workers, such as construction workers. Therefore, it's time to show support to our fellow workers.
Transient Workers Count Too (TWC2) is an organization that advocates for the rights of transient immigrant workers.
In this organization, you will be able to volunteer to help in various departments and help in raising funds to make the workers comfortable.
7. Aidha
What is the best way to help those who help us the most? The best way is by giving back to the millions of Singaporean women who make our lives easier. Are you into computers, financial management, entrepreneurship, or communication? Why not donate some of your time to Aidha and pass on your skills and knowledge to low-income Singaporean women and domestic workers?
Aidha is an organization that is dedicated to providing programs to women to help them achieve economic independence.
By volunteering, you share your knowledge and skills, and you can offer courses such as computer courses, financial literacy courses, money management, entrepreneurial lessons, and more. If teaching is not your area of expertise, you can volunteer in other roles, such as project and event planning, fundraising or research, ad-hoc projects, and more.
8. Singapore Red Cross
Volunteering in the Singapore Red Cross is so much more than just time spent. It is about bringing help to people with serious need for help. With a mission to reduce human suffering, the Singapore Red Cross Society is always looking for volunteers, regardless of their skill set, background, and experience.
You can help out with ambulance services, blood donation drives, fundraising projects, and help at the Red Cross Home for the Disabled.
This organization has other humanitarian causes as well, making their volunteering services the tip of the iceberg.
9. Habitat for Humanity
Habitat for Humanity is an internationally acclaimed organization that believes that everyone deserves to have a decent home environment to live in. They fight against poverty and help families live a better life by providing basic necessities, shelter, and other needs that will improve their living conditions.
As a volunteer, your business can help the less-fortunate families in Singapore achieve a comfortable living environment through participating in various activities to raise funds. You could also join the program called Project HomeWorks and a community clean-up called UnLitter Red Dot. Another way to be a part of the Habitat for Humanity project is by donating to support their cause.
10. MINDS
MINDS (Movement for the Intellectually Disabled of Singapore) is aimed at integrating intellectually disabled people and helping with their immersion into society. MINDS currently runs various special education schools, having training and development centers, employment development centers, care homes, and a hostel.
Their volunteering opportunities are addressed to schools and corporations that can be involved in planning and organizing outings, awareness campaigns, or fundraising projects.
Places to Corporate Volunteer in Singapore
It doesn't matter if it is a whole day or a few hours of volunteering, every second makes a difference, not just to the people you are helping but to your business. If any of the organizations above appeal to you, check out their website to get more details regarding their volunteer roles.
Premia TNC's Corporate Social Responsibility (CSR) Efforts
Premia TNC is a leading business consulting and accounting firm, specialized in supporting foreign entrepreneurs to develop new ideas and expand our reach in the Asian market (including Singapore).
In addition to maintaining beneficial relationships with esteemed clients, Premia TNC and its team of employees are committed to being a helping hand for the community by engaging in Corporate Social Responsibility (CSR) activities through our Singapore Branch and other branches in different parts of Asia. The Premia TNC group has been consistently referred to as a "Caring Company" for our CSR efforts.
In its drive to share the benefits of social contribution with clients, the Premia group accumulates specific donations whenever a contract with a new client is signed. Such generated profits are used to sponsor UNICEF and some local organizations such as Singapore Children's Society on a monthly basis. The Singapore Children's Society has been a beneficiary of this effort since 2018.
We pride ourselves in fulfilling our philanthropic responsibilities by growing, sharing, and nurturing. We also offer harmony by way of valued contributions.