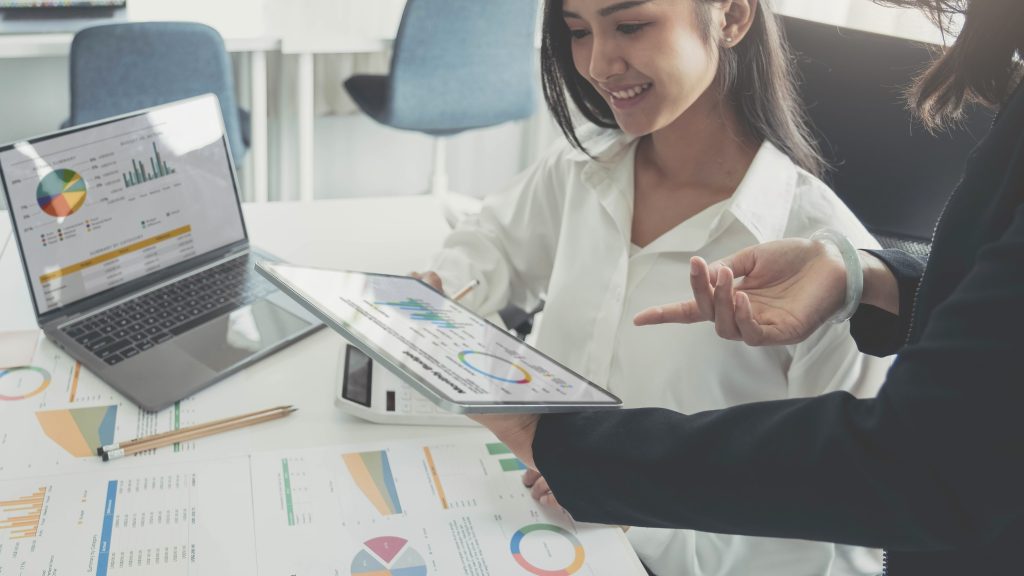 It is becoming more and more critical to understand Singapore's social media landscape to succeed in the digital sphere. After all, Singapore is one of the most technologically advanced nations in the world, where nearly everyone who spends a substantial amount of time online uses social media. The article below focuses on the Singapore social media statistics 2023 that will help you craft a social media strategy that will effectively reach your target audience and promote your business.
Singapore's Social Media Users in 2023
A vital step in delving into Singapore social media statistics in 2023 is to know more about the status of social media users in the country. Singapore currently has a total population of 5.9 million, and there are roughly 5.45 million active social media users in the country. Fifty percent of these social media users are female, while the other half are male.
On average, Singaporean social media users spend 2 hours and 31 minutes daily on social media platforms. This high usage rate may be attributed to Singapore's high mobile penetration rate, which measures mobile phone usage in a specific country. Singapore has surpassed the US in mobile penetration rate, reaching 158.8 percent versus the US's 71 percent.
Leading Social Media Platforms In Singapore (2023)
Based on Singapore social media statistics in 2023, WhatsApp, Facebook, Instagram, TikTok, and LinkedIn are the platforms Singaporeans use the most.
WhatsApp
Over 4.5 million Singaporeans use WhatsApp for personal and business purposes. Singaporeans spend 17 hours each month on the messaging platform. 98 percent of Singaporeans use WhatsApp as their primary messaging app, making it the most popular messaging app in the country. The usage rate is 100 percent among Baby Boomers and 97 percent among Gen Xers.
Facebook
With 4.57 million members, Facebook is one of the most popular social networking platforms in Singapore. Singaporeans use Facebook for a monthly average of 18.2 hours.
A minor decline to 4.48 million Facebook users in Singapore is anticipated in 2023, with Facebook losing popularity with teens and young adults in recent years. Still, according to Statista's prediction, Facebook continues to have the greatest market share, with 82 percent of the total social media users.
Instagram
Singapore has more than 3.05 million Instagram users. Instagram is still the top platform for photographs and videos, even though its user base may be smaller than Facebook's.
Instagram is a more visually focused platform than Facebook and was initially intended to be a company's online showroom. These days, it offers the ideal setting for users to follow individuals and brands globally and share their life with a broader audience.
Social Media Statistics in 2023: Facebook, Instagram, LinkedIn
Here are some critical Singapore social media statistics in 2023 that you should know about:
Facebook
According to Meta, there were 3.55 million Facebook users in Singapore at the beginning of 2022.
Facebook had the largest market share (61 percent) among social media platforms for mobile devices in Singapore.
In Singapore, the Facebook ad audience comprises 48.5 percent females and 51.5 percent males.
Almost all Facebook users in Singapore accessed Facebook via mobile phones. Around 0.7 percent of Facebook users in Singapore access the platform from a computer.
Instagram
Instagram users in Singapore amount to 3.05 million as of January 2022. This figure indicates that the Facebook ad audience comprises 51.5 percent men and 48.5 percent women.
Almost 18 percent of female Instagram users were between the ages of 25 and 34, while only 1.3 percent were beyond the age of 65. Instagram is recognized as one of the most popular social networks for millennials in Singapore.
LinkedIn
Early in 2022, there were 3.20 million LinkedIn users in Singapore. This data implies that Singapore's LinkedIn audience is equivalent to 54.1 percent of the country's total population.
In Singapore, the audience for LinkedIn ads comprises 46.2 percent females, while the remaining percentage is male.
Because LinkedIn only allows users 18 and older to utilize its platform, only 63.5 percent of the eligible demographic uses LinkedIn in Singapore.
What to Choose As The Best Social Media Platform For Your Business
Now that you know more about Singapore social media statistics in 2023, it's time to choose the best platform to use to reach your target audience and promote your brand. The following platforms are a good starting point if you intend to start a social media marketing campaign in Singapore. The advantages of adopting each social media platform for your business are listed below.
Facebook
Targeted advertising. The most targeted advertising is found on Facebook. Businesses can promote their names, products, and services to consumers based on their ages, interests, where they live, how they behave, and other factors.
Enormous audience reach. With more than 2.96 billion users worldwide as of 2022, Facebook has been dubbed "the universal social media network."
Low ads CPC. Facebook has a low cost per click on its ads, which can help businesses get a greater investment return. Instead of tracking engagement clicks like shares, likes, and comments, the platform tracks link clicks.
Instagram
Appealing to a younger demographic. Instagram's appeal to younger audiences is immense due to its trendiness and ability to share its creativity.
Tailor-fitted for smartphones. Two years after the iPhone-only version of Instagram was created, an Android version was also made available.
Ideal for e-commerce businesses. A feature called "Checkout" is available on Instagram, which is excellent for online stores.
LinkedIn
Ease of connection to target audiences. Businesses can make the necessary adjustments to their ads, such as changing the location, company, job titles, and skills to reach their target audience.
Go-to ads for service-related businesses. Service-related businesses can create ads on LinkedIn to generate leads instantly. They can personalize ads, so they only reach their target audience.
How Premia TNC Can Help – Singapore Social Media Statistics 2023
While social media is advantageous for putting all businesses on the same playing field, companies may still need to boost their social media game. This is where global businesses can leverage social media marketing in promoting their brand in Singapore.
With a team of digital marketing experts, Premia TNC will help to grow your business and increase brand awareness by using a range of strategically planned social marketing strategies. Our social media marketing services can help you achieve your business goals with the right mix of highly-customized service and in-depth expertise. Whether you need content creation, social media management or both, we have tailored solutions based on your business needs.
Be a step ahead of the game. Contact us now and get a FREE consultation on how we can help you with your business.

Is Google Ads free to use?
It is free to use as a keyword researcher, but you will have to pay for marketing campaigns if you want to run ads.
What can you do to optimize your digital marketing strategy?
You can employ the services of an experienced business consultant like Premia TNC to take your marketing strategy to new heights.
How can Google Ads grow your business?
Google Ads can help you better target your audience, save advertisement costs and learn more about user intent to fine-tune your advertisements, products, and services to generate and convert more leads.