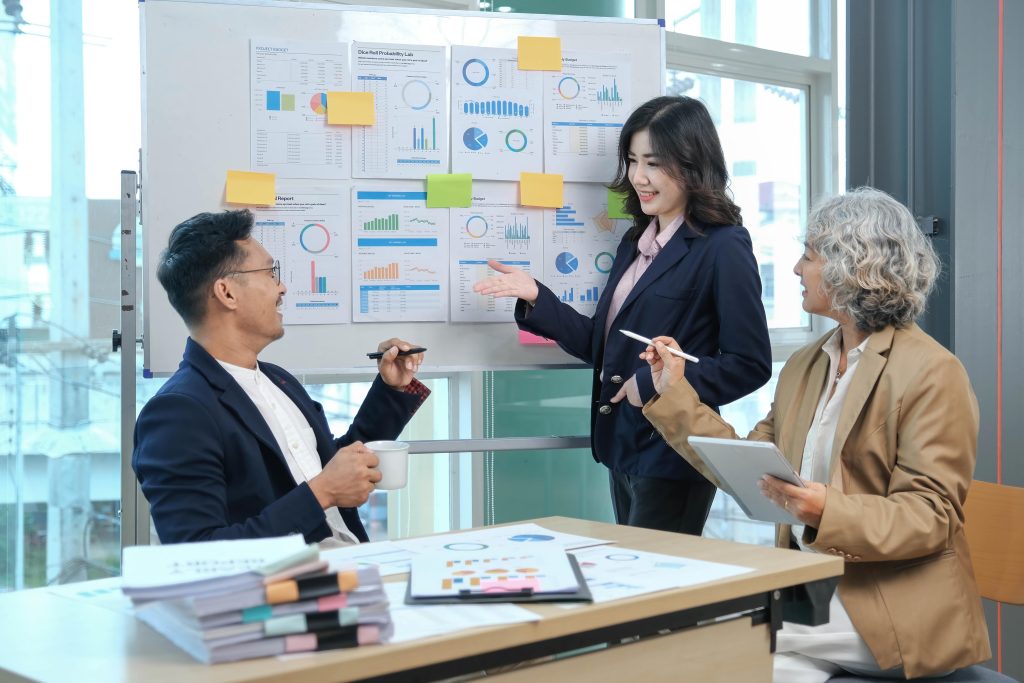 Search engine marketing is one of the most common strategies in digital marketing for your business. Interested in learning how to set up Google display ads and why you should consider engaging a digital marketing agency to outsource your company's SEM needs? Read on to find out all the essential details you need to know as a new business owner.
What Is A Google Display Ad?
Display ads refer to the image-based advertisements on websites and mobile applications. Google display ads appear on the Google Display Network (GDN), which consists of over 2 million websites and mobile applications across the Internet.
The extensive reach of Google display ads allows you to reach a broad, wider audience but these ads are also more costly. Thus, you should carefully consider the benefits and constraints before learning how to set up Google display ads and implementing them in your digital marketing strategy.
3 Reasons Why Display Ads Are Important
There are various ways that your business can benefit from using display ads in your digital marketing strategy. Here are some reasons why you shouldn't ignore display ads as an important aspect of digital advertising:
1.Power Of Visual Imagery
Unlike search ads, which are text-based, display ads have the advantage of being image-based. Having a Google display ad with a strong visual imagery can help you stand out from your competitors and make your business memorable to your target audience.
2. Increase Brand Awareness
As mentioned earlier, display ads have the power to reach an extensive audience. This allows you to promote your business and increase your brand awareness on the Internet significantly. Users are more likely to purchase from a business they are familiar with so using display ads to increase your brand awareness is highly effective in leading to an increase in sales conversions.
3. Improve Ad Performance Through Retargeting
Display ads are also effective for your retargeting efforts. Many users do not follow through with their purchases even after clicking on your search ad. However, when they see your display ads again on other websites and applications, they are more likely to revisit your website. In fact, studies show that users who are shown retargeting display ads are 70% more likely to follow through with their purchase.
Types And Sizes Of Google Display Ads
Another thing to note before learning how to set up Google display ads is that there are two different types of ads: uploaded display ads and responsive display ads.
1. Google Uploaded Display Ads
Uploaded display ads allow you to customize your Google display ads from scratch. You can upload your ad in JPG, PNG or Gif format, just ensure that it meets the size requirements for the specific placement of the display ad.
If you are planning to use uploaded display ads, here are some of the most common size requirements for how to set up Google display ads:
Mobile placement: 300×200, 300×100, 300×50
Desktop placement: 970×90, 728×90, 468×60, 336×280, 300×600, 300×250, 160×600
Both placements: 250×250, 200×200
2. Google Responsive Display Ads
Responsive display ads only require you to submit your visual assets, such as the images, videos and logos for your ad, as well as your ad copy. Google will then generate different variations of your display ad and test to see which versions are the most effective. You don't have to worry about the ad placement and sizes for responsive display ads as Google will automatically adjust your assets to meet the specific requirements.
Ad Targeting For How To Set Up Google Display Ads
Another important factor to consider in how to set up Google display ads is ad targeting. The most efficient way to spread out your Google display ads budget is to adjust your targeting parameters for the highest impressions and click-through rates. There are two main categories for targeting your Google display ads: contextual and audience targeting.
1. Contextual Ad Targeting
Contextual targeting parameters are focused on the topics and content of your display ads. Here are 3 ways you can adjust your contextual targeting parameters:
Place your ads on websites that fall under specific topics
Place your ads on websites that have related keywords to your ads
Place your ads on specific websites, applications, etc.
2. Audience Ad Targeting
Audience targeting parameters are focused on the type of people you want to see your display ads. You can adjust your audience targeting parameters by choosing to show your ads to a specific demographic (e.g. age or gender) or to people with specific interests or behaviours.
There are 4 types of audiences you can target with Google display ads:
Affinity audiences: people who share common interests
In-market audiences: people who are actively looking for your products or services
Remarketing audiences: people who have interacted with your business
Custom audiences: any mix of the other types of audiences
You can also adjust your audience targeting parameters to have excluded audiences. This allows you to exclude specific topics and websites so you don't waste your budget and time advertising to people who are unlikely to become your potential customers.
How To Set Up Google Display Ads: Campaign Setup Process
Now that you have a better understanding of how display ads work, we can move on to learning how to set up Google display ads. The campaign creation process is pretty straightforward, here's how to get started once you have logged into your Google Ads account:
Log in to your business' Google Ads account.
Click 'Campaigns' from the page menu.
Click the '+' button to create a new campaign.
Choose your campaign goal among the options under 'Goals'.
Select 'Display' as the campaign type.
Name your campaign and specify locations, languages, bidding, and budget.
Your selections in the 'Targeting' section is where dynamic remarketing comes in.
For optimal targeting, select 'Automated' so that Google's machine learning can access your data and help you achieve the greatest reach for your target audience
Set your targeting setting as 'Manual' to target specific audience groups in the 'Audience Segments' module. Google will track the visitor demographic from your global site to identify the best audience groups you should target.
Once you've manually selected a list from the options, click 'Done'. You'll also be able to add more targeting options such as 'Targeting Expansion', which allows Google to track and target the audience segments which have the highest potential response and engagement for your ads.
Then create your Display ads – you can decide between Responsive or Uploaded
Click 'Create Campaign'.
How We Can Help – Google Ads Management
After reading our guide on how to set up Google display ads in 7 easy steps, are you inspired to get started on your Google advertising journey? Reach out to our marketing experts at Premia TNC for a FREE consultation on your digital marketing needs today.
Our dedicated team of professionals have the expertise to help your business grow through Google Ads. We can handle all aspects of SEM management, from the implementation of your Google display ads and the daily tracking and monitoring of your SEM campaign performance.
Interested to hear more about our other digital marketing services as well? Premia TNC has got all your needs covered. Let us provide your business with social media management, website development, content marketing and creatives design services and more. Contact us for a FREE consultation today!