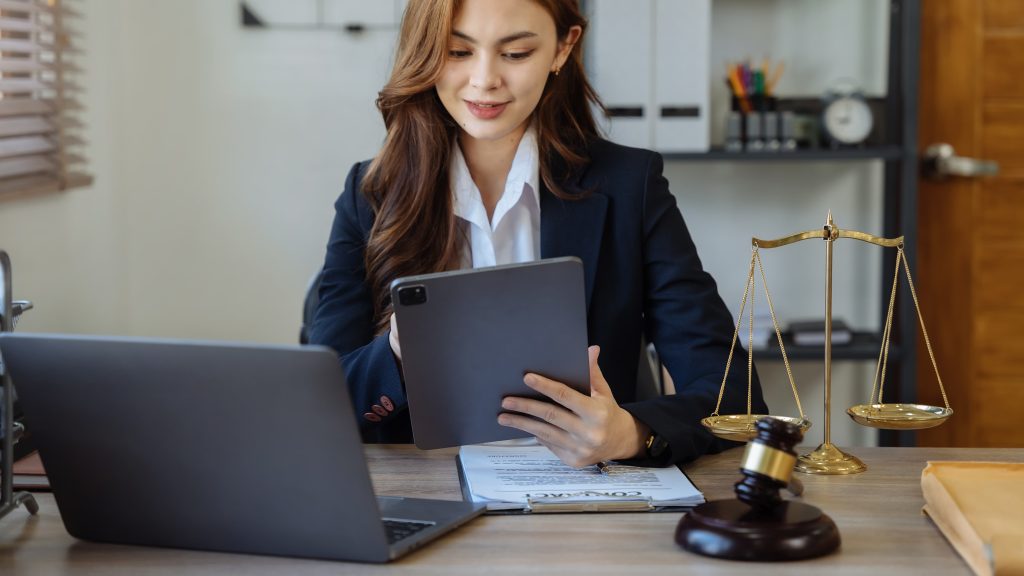 With one of the biggest economies in Asia, Singapore is one of the best places to start a business that can reach global markets, especially online. If you are an aspiring entrepreneur who's thinking of starting a business of your own, you may want to consider learning how to sell online in Singapore. But diving into the world of e-commerce can be challenging especially if you do not have any digital marketing know-how as online shopping is a highly competitive market to break into.
In this helpful guide to everything e-commerce, you will find everything you need to know about how to sell online in Singapore, including a list of the most popular e-commerce platforms, how to best optimize your business for mobile commerce and a breakdown of the regulations on customs, tax and duties related to e-commerce in Singapore.
How To Sell Online In Singapore: Mobile Commerce
One of the biggest trends in the B2C e-commerce market is that buyers are increasingly turning to mobile commerce, with a growing number of users who exclusively only make purchases through their mobile phones. Thus, optimizing the mobile commerce experience for your potential customers is one of the important factors when learning how to sell online in Singapore.
Online stores and product listings should be optimized for the mobile buying experience to encourage consumers to make it to the end of the buyer journey. If you are a new online business owner without any prior e-commerce training, mobile optimization may be particularly difficult to achieve on your own.
One way of getting around this challenging hurdle of learning how to sell online in Singapore would be to start your online store on a well-established e-commerce platform. These platforms are already optimized for mobile commerce and can provide your potential customers the best user experience when shopping on their mobile applications.
How To Sell Online In Singapore: Top 5 E-commerce & Marketplace Platforms
The next step of learning how to sell online in Singapore is identifying which specific e-commerce or marketplace platform you want to sell your products on. With its rising popularity in recent years, it's not surprising that the online shopping market is highly competitive, with many different platforms available to provide more variety for consumers.
With so many different platforms out there, it may be challenging to decide on the best platform to launch your online business. Some important things to consider for whether a specific platform suits your product are:
Website traffic – Do they attract a high volume of visitors every month?
Competition – Do they already have many sellers with similar products to yours?
Type of buyers – Do the visitors on this platform fall under your target audience?
To further help you along the decision-making process, here are the top 5 most popular e-commerce and marketplace platforms in Singapore:
E-Commerce Platforms:
1. Shopify
Shopify is one of the best e-commerce platforms for you to sell directly through your own website. The platform has its own ecosystem to help you along your journey of how to sell online in Singapore, partnering up with various in-house and third-party applications to further customize your Shopify experience.
2. WooCommerce Via WordPress
WooCommerce is an add-on, e-commerce tool to the blogging platform WordPress. WooCommerce is a great option for existing WordPress users who want to convert their blogs for online selling. It's an open source platform and you can customize your site with thousands of helpful WordPress plug-ins.
Marketplace Platforms:
1. Shopee
Shopee first launched in Singapore in 2015 before expanding its reach worldwide to a total of 13 countries, including Thailand, Philippines, Brazil and Poland. Today, Shopee is one of the top, most popular marketplace platforms. Both local and international sellers can easily create an account on Shopee and start learning how to sell online in Singapore.
2. Lazada
Lazada falls behind Shopee slightly in terms of their websites' traffic volumes but it still holds its own as one of the most popular marketplace platforms for selling online in Singapore. Bought over by Alibaba back in 2016, Lazada is known to be very attractive for Chinese and other foreign sellers who are looking to break into the Singapore market.
3. Amazon
Amazon has well-established their presence on the global marketplace platform for many years even before offering localized services in Singapore. Attracting millions of visitors every month, Amazon.sg is one of the top e-commerce platforms you should be looking at when considering the best ways of how to sell online in Singapore.
How To Sell Online In Singapore: E-commerce Customs, Tax & Laws
Another major factor to consider in how to sell online in Singapore is all the statutory regulations related to the e-commerce industry for customs, tax and duties in Singapore. Here are the relevant regulations to be aware of before opening your online store.
Customs & Excise Duties
According to the Inland Revenue Authority of Singapore (IRAS), there are specific guidelines for categorizing the custom duties and taxes applicable to imported goods in Singapore.
Custom duties do not always apply to imported goods in Singapore. With its free-port operation, there are some specific goods which are liable for customs duties in Singapore, such as high alcohol content beers.
Excise duties are imposed on certain imported goods to deter sellers from bringing them into Singapore. Goods such as alcohol, tobacco, petroleum and more are charged excise duties as they are classified as potentially harmful to the environment or consumers in Singapore.
Goods & Services Tax (GST)
As of 1 January 2023, Singapore has set the Goods & Services Tax (GST) at 8%, a 1% increase from previous years. The GST applies to all imported goods in Singapore and is calculated based on the customs value or last selling price, if there has been more than one sale. Duties will also affect the calculation of GST. Here are the formulas for calculating GST in the following scenarios:
Dutiable goods: 8% x (Customs value + Duties) = GST
Non-dutiable goods: 8% x Last selling price = GST
More than 1 sale on dutiable goods: 8% x (Last selling price + Duties) = GST
Sale of Goods Act (SOGA)
The Sale of Goods Act comprises of the laws relating to all sale of goods in Singapore and includes any online business as well.
All online business owners should read through the SOGA thoroughly to ensure compliance with the laws and regulations regarding how to sell online in Singapore. Some important takeaways from the Act include all authorised sellers in Singapore must ensure that their goods are fit for purpose and the quality of these goods must be satisfactory. In addition, the SOGA holds the seller responsible for ensuring their products are in line with the description given.
Breaking the laws stipulated under the SOGA Act will result in buyers being legally entitled to a termination of the contract of sale and sellers will be liable for the damages claimed.
How Premia TNC Can Help Your Online Business – Company Incorporation & Digital Marketing
Now that you have a better understanding of how to sell online in Singapore, are you ready to take the plunge for your online business journey? Premia TNC is dedicated to helping you on every step of the way, from the company incorporation process to marketing your business online after you have set up your online store.
With our full suite of company incorporation services, we can help you easily navigate the complicated process of starting a business in Singapore. However, we know that the real challenge of is ensuring the success of your business after you have opened your company.
That's where our digital marketing services come in handy. It's not enough to simply list products on your online store, you need to promote your business through digital marketing to attract more potential customers.
Premia TNC has a team of marketing experts who can help grow your business through Google Marketing solutions. Leave your digital marketing strategy in our hands as we can handle the setup and management of your marketing campaigns on Google, and ensure your Google Ads reach your target audience.
On top of that, our consultants can also help you with even more digital marketing services, such as social media management, website development, content and creative design solutions. Contact us for a FREE consultation today!