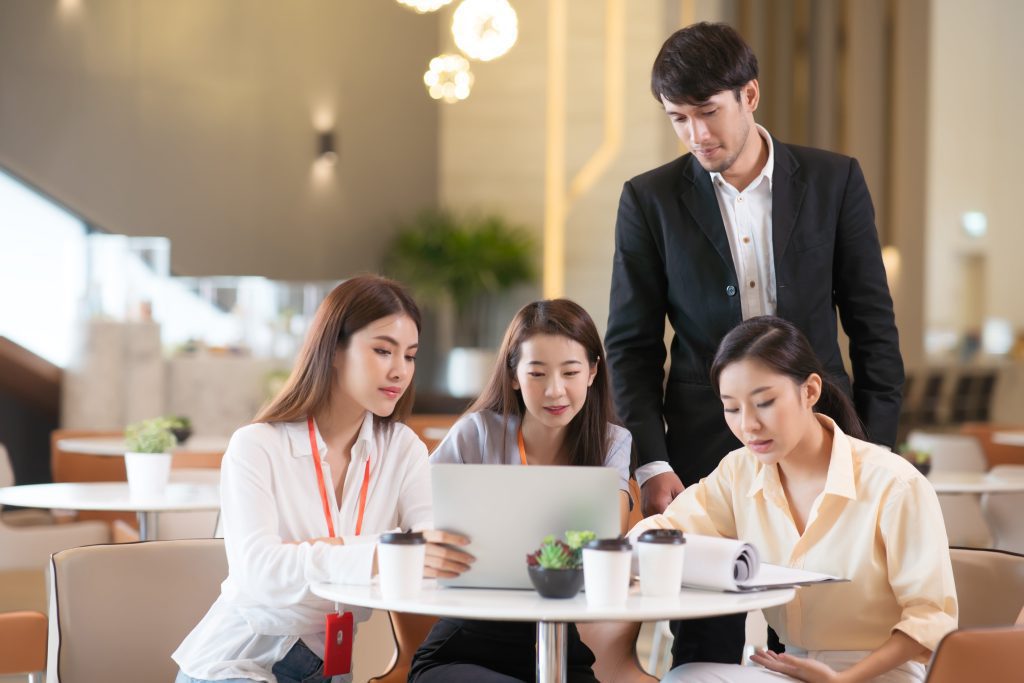 If you've studied the Asian market carefully for many years, you'll be aware that Singapore is one of the best jurisdictions in the region. Many business owners – local or foreign – make their way to the country to take advantage of its resources and create a suitable environment for their businesses. While new local business owners may already be familiar with what it takes to open a local company, foreigners are likely to be unaware of many important things. Are you a foreigner who wishes to start a company in Singapore? This piece will show you how to open a local company in Singapore for foreigners.
More Foreign Companies are Expanding to Singapore
Singapore has a history of being a hub for foreign businesses that expand in the Asian market. An example of companies like this is One Space, a professional service company that wants to have an established presence in Singapore. This architecture and design firm will be sending one of its founders, Greg Pearce, to the region to oversee local operations.
These foreign companies have identified the booming population in Singapore. As of 2022, there are almost 6 million people in Singapore, with a gross domestic product worth billions of dollars.
Why Is Singapore an Attractive Place for Foreigners to Do Business
Before we dive into opening a local company in Singapore, the first thing to review is why anyone would want to start their business in this country. As a foreigner in Singapore, you'll enjoy the following when you open a company in Singapore:
Attractive Tax Policies
Singapore is known for its flexible tax rates, especially for new companies. Tax authorities in Singapore charge a 17% tax on company income. However, new companies can apply for tax exemptions and breaks to pay a considerably lesser amount. For instance, any new company with less than 20 shareholders can be exempted from up to $125,000 out of $200,000. Also, any company that doesn't qualify for the startup exemption may apply for a Partial Tax Exemption of up to $102,500 out of $200,000.
Access to Numerous Banking Facilities
There's no shortage of banking facilities in Singapore with four local banks and 117 foreign banks currently situated in this jurisdiction. Due to this competitive environment, business owners are bound to enjoy great deals, well-designed bank products, and suitable pricing models. Foreigners can use any of these banking solutions to boost their new business.
Foreign Ownership Policy
While most jurisdictions will try to stifle foreign ownership, Singapore does the opposite. This country has established legislation allowing local companies to enjoy 100% foreign ownership. Also, Singapore-based subsidiaries of larger companies can enjoy all the benefits of a Singapore incorporation.
Critical Requirements for Foreigners Setting Up Companies
Setting up a company in Singapore involves appointing a local director as this is a mandatory requirement in Singapore. The details of the director can be included when registering the company on the BizFile+ Portal. Shareholders of the company are expected to pass a resolution on the director's appointment.
The director is expected to be a person who is 18 years or older. Also, the person is expected to have total legal capacity. There are some options to consider when choosing a director. Foreigners may either choose a permanent resident, Singaporean, or EntrePass holder. It may also be a director nominated by the company. When you're done choosing a director, foreigners must hire a registered filing company. This filing company will register the business on their behalf.
Restrictions For Foreigners Doing Business in Singapore
There are little or no restrictions on opening a business in Singapore. But some specific legislations need to be adhered to and ensure the compliance filing requirements. A foreign officer may also serve in the role of the director.
How To Open a Local Company in Singapore for Foreigners
If you're a foreigner interested in starting a local company in Singapore, you'll be able to choose from a subsidiary company, branch office, or representative office.
Subsidiary Office
Opening a subsidiary office will benefit foreigners more. A subsidiary company is similar to a limited liability company. However, the subsidiary will be treated as a complete entity from its parent while owning up to 100% of the shares in the company. The subsidiary will settle any liabilities and losses incurred during the fiscal year.
After creating a subsidiary company, the parent entity is expected to send one of its employees to take charge of operations. However, this person will need an employment pass to work in the country.
Branch Office
The branch office is the preferred institution set up by foreign SMEs in Singapore. A branch office will only become a legal entity after registration, and this company will be an extension of the parent company. As a result, the parent company will be responsible for the debts and liabilities incurred by the branch office. The branch office is expected to hire at least one local authorised representative. In addition, the branch office is required to prepare an audited financial report for the annual return filing.
Representative Office
A representative office is a different type of company. Foreigners may set up a such a company in Singapore to research the region's business potential. Their primary purpose is to carry out feasibility studies. This may come before further developments. A representative office does not have a separate legal identity from its parent company. It's also not expected to have more than five employees and will not engage in profit-making.
The parent company of a representative office must have been in existence for at least three years. They are also expected to have an annual turnover of $250,000. If the parent company gets dissolved, the representative office will be de-registered.
How Can We Help?
The process of opening and registering a company in Singapore consists of several procedures. If you're a foreigner interested in opening a local Singapore business, you'll need to do so through a registered filing agent. At Premia TNC, a top-rated business consultancy firm, we understand everything it takes to register a business in Singapore. As such, we'll be able to help you handle the process smoothly. Our experts will work hand in hand with you to achieve the desired results.

How quickly can I register a business in Singapore?
Business registration in Singapore is simple. All you have to do is submit your notarised documents and the required information. Once the necessary documents are signed, your company can be registered in 1 business day.
How much does it cost to incorporate a company in Singapore?
To incorporate a company in Singapore, besides the registered filing agent's handling and service fees, you'll need to settle ACRA fees - Company name application ($15) and registration fee ($300).