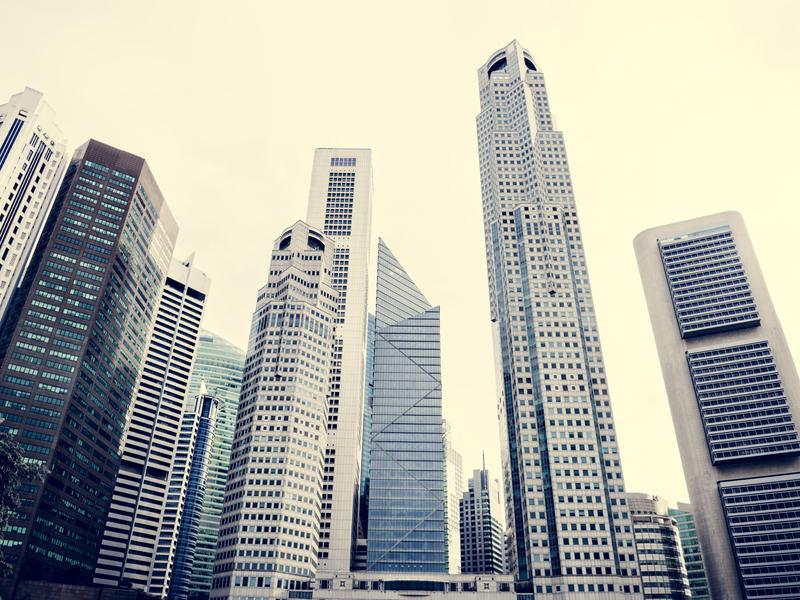 Entrepreneurs, businesses, and investors looking to do business in Singapore can benefit from knowing more about the entrepreneur pass or EntrePass Singapore visa. The good news is its availability to anyone, irrespective of nationality, provided the business concern is not explicitly stated as ineligible. Of course, just like all visas, some conditions must be met:
The applicant must have launched, or plan to launch, an ACRA-registered private limited business that is supported or owns ground-breaking technologies. For registered companies, the application date must be within the first six months following its registration. In contrast, unregistered firms may work on their registration after knowing the result of their EntrePass application.
At least one of the innovative criteria below must be met:
1. Entrepreneur:
Has at least SGD 100,000 financing from a business angel or government-accredited venture capitalist;
Exists as a government accelerator's incubatee; or,
Has an entrepreneurial performance history and business network.
2. Innovator:
Possesses an IP or intellectual property and duly listed by an approved nationwide IP institution;
Has a continuing research partnership with an institution doing research under Singapore's Agency for Science, Technology, and Research or A*STAR; or,
Holds a premium domain or technical expertise within an area linked to the proposed business.
Investor
3. Investor
Maintains an investment record of performance.
EntrePass Singapore
This visa allows eligible overseas entrepreneurs to set up and run a company in Singapore that is venture-backed or holds innovative technologies. It is a visa scheme designed for transcontinental serial entrepreneurs, high-caliber innovators, or skilled investors wishing to do business and move to the city-state.
In a nutshell, this segment of Singapore's program entices talent into the country to further develop the city-state's regional commercial hub. Anyone can apply for this visa directly upon meeting the eligibility benchmarks. It requires no minimum salary declaration from the applicant.
The validity period of the new pass, as well as its first renewal, is one year. Starting from the second renewal onwards, its validity period is two years, subject to meeting the renewal criteria. Other features of EntrePass are family passes and no foreign worker tax or quota. This visa is supported by the Employment of Foreign Manpower Act and Conditions of Work Pass.
Application Process
Applications for this visa are accepted online. Its processing timeframe is around two months. Bear in mind that starting February 1, 2022, applicants must be wholly inoculated against COVID-19 before going through the application as follows:
Step 1: Submit the application
For online EntrePass Singapore applications, download the form and complete it as an electronic copy to obtain the billing reference number;
Sign the application paper after printing it out;
Pay SGD 105 for an application via PayNow or Telegraphic Transfer. To pay using PayNow, the applicant must possess a Singapore internet bank account. On the other hand, if payment is through Telegraphic Transfer, then the applicant must settle the bill in SGD, besides informing the bank of consent to pay all imposed bank charges by the bank and the government agency's bank representing the transfer; and,
Submit the completed and duly signed application form online using Singpass, including a screenshot of the banking page proving payment and supporting documents as itemized in the application form.
Step 2: Enter Singapore
Step 3: Get the issued visa
If required, register the latest photo and fingerprints before receiving the visa card.
Getting an EntrePass in Singapore does not guarantee business registration and license approval. Approval from ACRA is still needed to register a business in Singapore. On top of that, a separate application for any license may still be required to open the business.
Document Requirement
For non-English papers, the applicant must present an English translation, carried out by a professional translation service provider, with a photocopy of the genuine document. In addition, the applicant need to submit the following:
Personal particulars page of passport;
If on hand, past employment recommendations in English, if not, a resume that elaborates on professional awards, experiences, or recognitions;
Applying ACRA-registered businesses must submit Bizfile instant information or their latest business profile;
An English business plan not exceeding ten pages that consists of the business's service and product offered, operation plan, market analysis, management team profile, and supporting documents, such as endorsement patents, product certificates, and licensing agreements; and,
Other documents that support the application as required based on the category. For example, entrepreneurs with financing from a business angel or government-accredited venture capitalist will need to present an investment agreement or shareholder certificate as funding proof.
How PREMIA TNC Can Help
At this point, one can see that the eligibility conditions for the EntrePass Singapore application are stringent. Therefore, unless the applicant has ample experience and time, the best option is to employ a professional company offering services related to the application.
This is where we step into the picture. For decades, PREMIA TNC has made its name by helping clients set up their companies in Singapore. Our experienced line-up of consultants consistently provide appropriate guidance to prevent clients from experiencing unnecessary drawbacks and frustration.
In addition, we follow up on transactions with every government authority throughout the entire course of action to ensure proper compliance.

FAQs