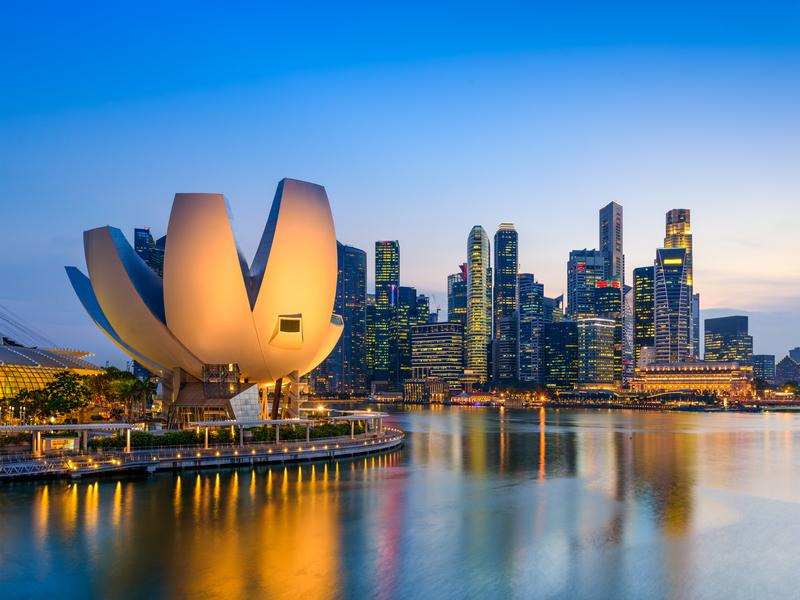 As an employer, managing your employees' annual leave is a crucial aspect of your responsibility. If managed properly, annual leave is one of the biggest motivations for employees, but it could also become a big problem. If you intend to be a Singapore employer or are already one, you need to know everything about annual leave entitlement. This piece will reveal all the essential details about annual leave entitlement in Singapore.
Annual Leave Entitlements in Singapore
The annual leave is described as a period when an employee is allowed to be absent from work while still receiving compensation from their employer. In most cases, employers and employees see annual leave as a period to stay away from work and recuperate.
In Singapore, employers are legally mandated to offer their staff annual leave entitlements. All contract workers (local or foreign) are eligible to annual leaves. This includes employees that work full-time, part-time or even temporary contracts. But this regulation does not cover domestic workers, seafarers, and civil servants. Their leave entitlements are based on the terms specified in their employment contracts.
What Should Every Employer Know About Annual Leave Entitlements in Singapore?
To qualify for annual leave in Singapore, you must have worked for at least three months. After these three months, you should be able to apply for annual leave.
The standard number of working hours is usually 9 hours for work weeks with at most five working days and 8 hours for weeks with at least five working days. An employee's leave should typically cover a full working day. If the leave is taken on a half-working day, it should still be treated as a full day – unless the employee wishes to adopt a half-day leave policy.
The Ministry of Manpower (MOM) stipulates that employees should be allowed to carry forward unused annual leave days to the next fiscal year. This regulation is stipulated under Part IV of the Employment Act. If the total number of annual leave days excludes statutory requirements, then the employee should treat it according to what is stated in the contract. It may either be forfeited, carried forward, or encashed.
How Many Days of Annual Leave Are There in Singapore?
The minimum duration of your annual leave will depend on the duration of your employment. During the first year of employment, the minimum number of days allowed for annual leave is seven.
The following table shows the minimum number of days of annual leave for employees based on the duration of their employment:
| | |
| --- | --- |
| Years of Employment | Duration for annual leave |
| 1st | 7 |
| 2nd | 8 |
| 3rd | 9 |
| 4th | 10 |
| 5th | 11 |
| 6th | 12 |
| 7th | 13 |
| 8th and thereafter | 14 |
Can Annual Leave Be Pro-rated?
For those under partial years of service, their annual leave is pro-rated. This means that it's calculated based on the number of completed months. The employer will count the months of service from the employee's first official working day. Periods of approved unpaid leave should be excluded from these calculations. Also, if the employee served a notice, this period should be included when calculating the pro-rated annual leave.
To calculate pro-rated annual leaves, use this:
(Number of completed months of service ÷ 12 months) × Number of days of annual leave entitlement)
How To Calculate Annual Leave During Notice Period?
The notice period only applies to employees who have resigned. This period will be calculated when accounting for pro-rated leaves. An employee may choose to encash or clear his annual leave before his resignation, depending on what is stated in their employment contract.
However, employees dismissed due to misconduct will forfeit any leave days they have. If an employee applies for leave during a notice period and gains approval for it, then:
The employee will be paid for the entire notice period
The employee will only be allowed to join another organization after the notice period has ended.
The employee will be treated as fully employed till the last day of the notice period.
How Can Premia TNC Help?
As mentioned earlier, the annual leave entitlement is an aspect of your business that should be taken seriously. While it may seem like the business is not making sufficient money during this period, every business owner is expected to consider the long-term effects such leave entitlements would have on their organization.
Annual leave entitlements will motivate your employees and make them feel appreciated. However, many employers or business owners find themselves unable to pay attention to this aspect of the business, as there's usually much to do. If you're a small or medium-sized enterprise, you will need all the help you can get to ensure your resources are sufficient. So why not let us take the burden off you?
Premia TNC is a top-rated business consultancy firm with a large clientele. With years of experience in the business, we understand the importance of annual leave entitlements. Our team of experts can provide professional advice on leave policies that enhances your employees' welfare while ensuring that your business still runs efficiently.

FAQs
Can an employer force an employee to take annual leave?
Annual leave is expected to be a source of motivation for employees. Therefore, they are expected to take it willingly. To prevent misunderstandings, employers and employees must discuss the terms of the leave with employees.
Do workers get paid during annual leave?
An annual leave is different from an unpaid leave. Workers are expected to be fully compensated for the entire duration of their annual leave. However, the nature of the compensation may vary based on the terms specified in the contract.
Can an employee bring forward the last day of employment with annual leave?
You can reach an agreement with your employer to bring forward the last day of your employment using the annual leave. Under these conditions, the employee will only be paid up to the last day of work. The employer will not pay for the annual leave to settle the notice period. The employee can start his new role immediately after their last day of work.