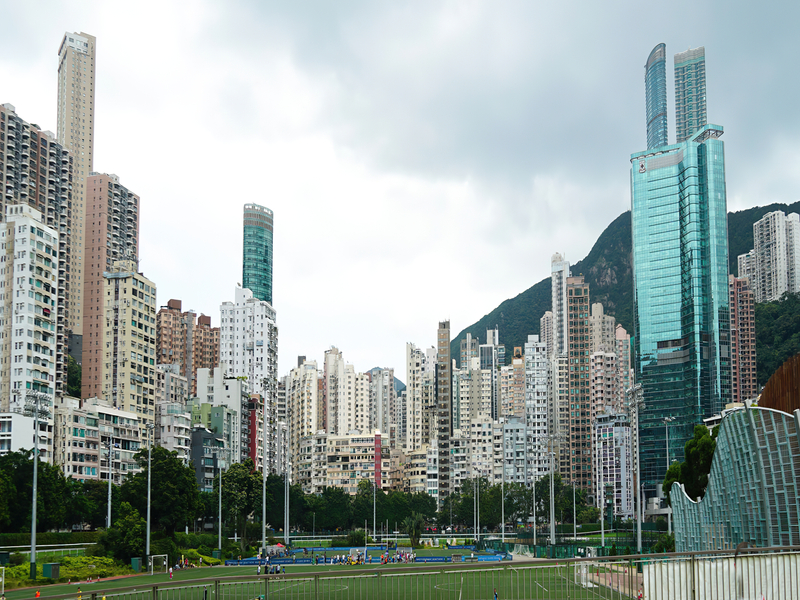 In recent years, Hong Kong has been a top-tier business destination in the world. With its impressive economic statistics, like emerging 4th in ease of starting a business venture, IPO fundraising, business friendly economic policies, simple tax structure, entrepreneur friendly business laws, and free trade policies. Due to all this, more and more people are migrating to this massive Asian business hub. However, like in most other countries, as a foreigner, you must have a solid and legal visa to be able to live and work freely in Hong Kong. There are several types of visas in Hong Kong, and each of them has its specific characteristics. The types of visas are Employment visas, Student visas, Training visas, Quality migrants, and the Dependent Visa Hong Kong.

Getting a stable visa in Hong Kong can be quite complicated, with a lot of laws and conditions to follow. In this piece, we will be discussing one of the important types of visa in Hong Kong, the Dependent Visa. Aspects such as the meaning of the Dependent Visa, the kind of people who are eligible for the Dependent visa, the documents necessary for the Dependent Visa, how the application process of the Dependent Visa looks like, and in what way Premia TNC can assist you on issues regarding the Dependent Visa.
Meaning of a Dependent Visa
When a foreign national or permanent resident is in Hong Kong, it is inevitable that some of the residents would have relatives or loved ones that want to accompany them and live in Hong Kong. Also, the Dependent Visa makes it possible for the relatives of a foreign visa holder or permanent resident to stay, work, and live in Hong Kong throughout that particular Foreign Resident's Visa.
A Dependent Visa is a type of visa that can be acquired by the direct relatives of a visa holder in Hong Kong, such as the spouse, children (Including adopted ones) who are aged below 18, and parents aged 60 and above, the Foreigner Visa holder is regarded as the "Sponsor," and the family member is known as the "Dependent."
When talking about the Dependent Visa, it can be categorized into two types depending on the type of status that the Visa Holder has. The two types of dependent visa are:
Category A
This kind of visa can be granted to the relatives of a person who is a permanent resident in Hong Kong. In other words, a Resident who has a right to land or an unlimited stay can apply for a dependent visa for his direct kin. It can be made available for the spouse, the children aged below 18, and parents who are aged 60 and above. Also, people who are registered under this category of Dependent Visa can work freely in Hong Kong, which may not be the case with the holders of Category B Dependent Visa.
Category B
Residents who have the following kinds of visas, which are an Employment visa, a Student visa, an Investment Visa, or a Quality Migrant Visa, can apply for a category B dependent Visa for their kin. However, unlike the Category A Dependent Visa, Parents aged 60 and above are not eligible to acquire this visa, meaning that only the spouses and children of the foreign visa holder who is not permanent resident can get this kind of dependent Visa.
Who is Entitled to a Dependent Visa?
Only the direct kin of the visa holder or permanent resident can apply for the Dependent Visa; extended kin such as cousins, nephews, or grandparents are not allowed to apply with the person as the "Sponsor."
Other conditions include that the sponsor must prove beyond reasonable doubt that he can provide the basic needs of the relatives that he wants to acquire the Dependent Visa, proof that he is indeed directly related to the people that want to get the Dependent Visa, and that there should be no past criminal record of the dependent.
Dependent Visa doesn't apply to Chinese Residents of the Mainland, nationals of the Democratic People's Republic of Korea and Afghanistan, and Former Chinese residents who stayed in Macau and got their residence by any other channels that are not the one-way permit scheme.
Documents needed for a Dependent visa
For the application for a Dependent Visa to be considered, there are some vital documents that the sponsor and the dependent must provide.
Applicants or dependents are to provide the following documents:
A copy of your Passport.
A copy of your passport page details the date of your last arrival to Hong Kong.
Documents showing proof of your relationship with the Sponsor, such as marriage certificates, birth certificates, adoption papers, and family photographs.
A copy of your registration and identity card if you are a citizen of Taiwan.
A copy of your Hong Kong identity card.
If you are a Chinese Resident, a copy of your People's Republic of China Resident Identity Card.
Usually, the applicants don't have to fill in a separate Dependent Visa application form, and this is because when applying for a visa, the sponsors can fill in a fixed segment of the visa application form made for dependents, so the sponsors would just submit the Dependent Visa application together with theirs.
For the sponsors, they are required to submit the following documents.
Dependent Part of the Visa Application Form.
Proof of the sponsor's financial standing, such as employment letters, bank transactions, taxes papers, and salary slips.
A copy of your Hong Kong identity card.
Proof of accommodation.
What is the Application Procedure?
When the documents are ready, they are to be submitted to the Hong Kong Immigration Department. If you cannot go there, you can also submit the documents at the Chinese embassy in your Country.
It would take about 4-6 weeks for the documents to be processed and approved. If your application is finally approved, you will receive a Visa Permit Label, which you will submit to the immigration officer on your arrival in Hong Kong. It costs about HKD230 to get a Dependent Visa.
How Can We Help?
Premia TNC is a leading Foreign Consultancy Agency, and we provide top-tier advice and services ranging from business to personal affairs for foreign residents in countries such as Korea, Taiwan, Malaysia, Vietnam, Singapore, and Hong Kong. If you and your sponsor are having problems acquiring your dependent visa in Hong Kong, consider contacting us for help.
FAQs
Can I work with a Dependent Visa in Hong Kong?
Is it possible to renew the Dependent Visa?
Yes, since your visa is tied with that of your sponsor, if your sponsor renews their Visa, your Dependent Visa is renewed as well.
Can I get a Dependent Visa for my cousin?