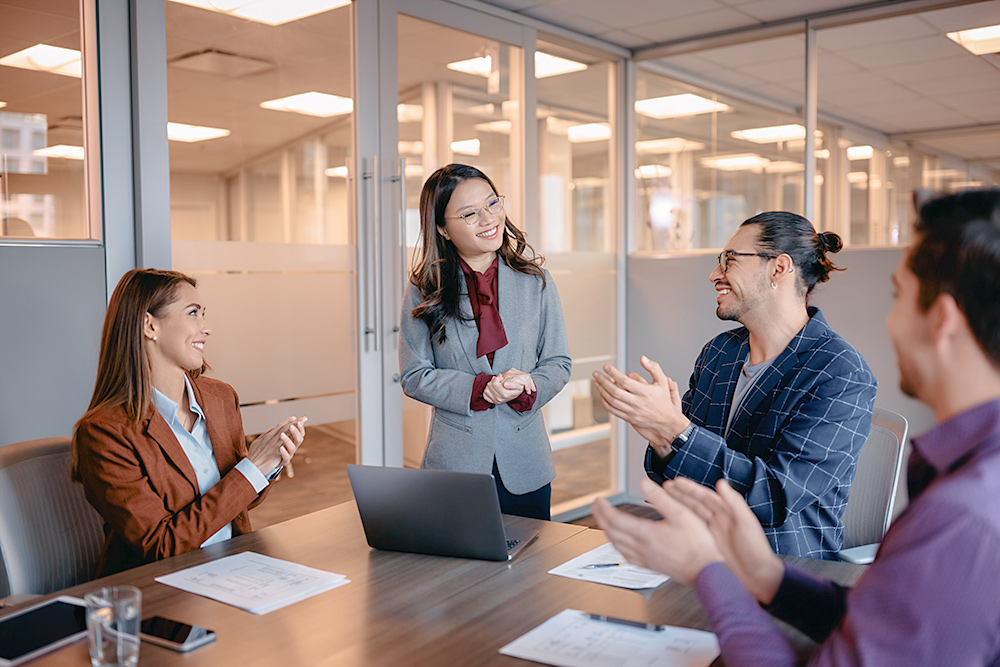 Hong Kong is a hub for technology and trade. You'd expect to find a decent amount of skilled capital in the region – skilled or unskilled. To work as a skilled foreign employee in Hong Kong, you'll need a work permit. The Hong Kong work permit can be a hassle to get. You need professional help to do it. This piece will break down crucial details about the Hong Kong work permit, including its eligibility criteria and application requirements.
What is a Work Permit in Hong Kong?
The Hong Kong work permit is a type of visa issued to foreigners who intend to work in Hong Kong. Foreign employees from China may apply to work under the Admission Scheme for Mainland talents and professionalism.
A number of requirements must be fulfilled to get a work permit in Hong Kong. But no quota system limits the number of work visas issued to foreigners. Each application to get a work permit will be assessed separately, and the request will be reviewed based on the applicant's qualifications and the employer's needs. The common type of work permit in Hong Kong is valid for a year.
Who is Eligible for a Hong Kong Work Permit?
An applicant for the Hong Kong work permit must meet the following eligibility criteria;
Must not have a criminal record or be a security threat
Must have a good educational background. It makes plenty of sense for the applicant to have a university degree in a field related to the job role. There must be evidence of good technical skills, important professional abilities, experience, and other achievements when there's no university degree.
Must have applied for a real job vacancy at the employer
Must have secured an employment offer from the company which matches your skills, professional qualifications, and working experience. This employment offer must be such that the local workforce can't easily take it up
Must have a remuneration package matching prevailing market standards in the region. This package will include income, medical, accommodation, or other fringe benefits.
The Immigration Department will look at the following conditions to approve or deny the work permit application;
The applicant's proof of exemplary experience and qualifications for the job role that the local workforce can't easily fill
A detailed explanation and supporting documents from the employer on why the position can't be filled locally
The company demonstrates its commitment to continue doing business in Hong Kong.
Documents to Obtain Work Permit in Hong Kong
A Hong Kong work permit must be submitted along with the following documents;
A completed work permit application form
A copy of the personal particulars on your passport. If the applicant currently resides in Hong Kong, submit a copy of the page with the latest arrival stamp.
A copy of your Hong Kong identity card (if available)
A copy of proof of Hong Kong residence
A copy of proof of work experience and academic qualifications
A copy of reference letters and employment offers from previous employers.
Your employer must attach the following documents with your application;
Completed work permit application
Documents explaining company background, such as operational processes, business activities, membership of chamber of commerce (if applicable), products and services, and supply markets.
New companies should send details containing their business plan – breakdown of capital funds, mode of business operations, projected turnover, sales volume, projected capital injection, gross and net profit, and proposed number of local jobs created.
Details on available financial information – an audited financial report, profit and loss accounts, tax return, etc. New companies may need to provide a bank account statement for the last six months.
A copy of the employment contract
A copy of the organization's Business Registration Certificate
How to Apply for a Work Permit in Hong Kong?
When you submit your application to the Immigration Department (signed with all supporting documents from the company and the applicants). It takes 6 weeks from the time the application is submitted to get a response from the Immigration Department. Depending on the complexity of your application, the Immigration Department should approve it within 6-8 weeks. If the work permit in Hong Kong is approved, they'll issue you a work visa.
A successful Hong Kong work permit application will allow you to work for 12 months in the region. The duration may also depend on the duration of your employment contract. Foreign professionals can apply for a visa renewal within 4 weeks of its expiration.
How We Can Help?
You must submit a work permit application if you're a foreign professional who wants to work in Hong Kong. The process of this application may be quite burdensome for foreigners. That's where we come in.
Premia TNC is a reliable consultancy firm ready to assist you. We understand the difficulty of applying for a work permit in Hong Kong. Our experts will guide you through it. We're familiar with the requirements of the process and ensure that no stone is left unturned. Our job is to eliminate errors from the Hong Kong work permit application process. 
Is it difficult to get a Hong Kong work permit?
The work permit application process is free. But it can be challenging for foreigners. Foreigners may be unaware of the requirements and eligibility criteria for the application. There may also be other bottlenecks, especially in sectors with plenty of local talent.
How long does it take to get a Hong Kong work permit?
The duration for the approval of your work permit application will depend on its complexity and how many details are to be processed. A complex application will take longer. But most Hong Kong work permits are approved or disapproved within 6-8 weeks.
Do people from Mainland China need a work permit?
Anyone from mainland China also needs a work permit to work in Hong Kong. But they'll apply under a different scheme.