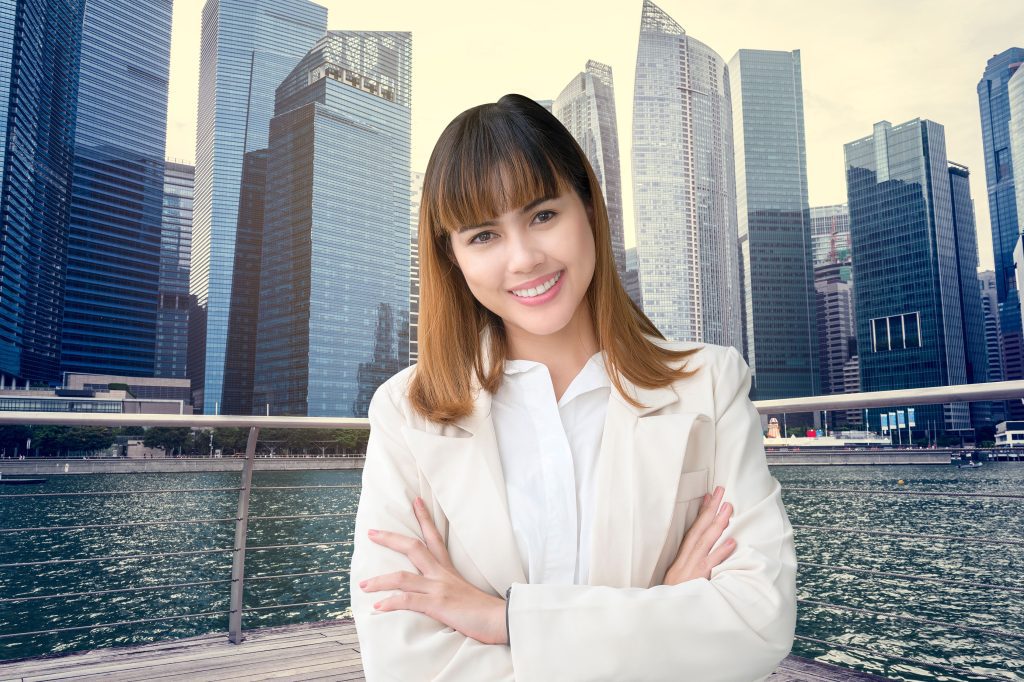 Singapore is a popular choice for incorporation because of its strategic location, favorable tax system, and impressive business environment. For these reasons, it's no wonder Singapore is becoming a popular choice for business incorporation among entrepreneurs, companies, and ventures of all sizes worldwide.
Whether you're a start-up or a multinational enterprise, incorporating a company in Singapore can substantially benefit your business. Here are the top 7 reasons you should incorporate your business in Singapore.
Why Incorporate in Singapore? Top 7 Reasons Why It's the Best Place
Singapore is one of the world's most advanced countries and one of the best places to incorporate a company. Here are some reasons why you should incorporate in Singapore:
1. Favorable business environment
Singapore is well-known for its efficient business environment. It is renowned as a triple-A-rated economy and a reliable site for global expansion, consistently ranking first in the Ease of Doing Business Report from the World Bank. According to the World Economic Forum's Global Competitiveness Report, Singapore is also recognized as the world's most competitive economy.
The city state attracts foreign enterprises with welcoming public policies and legal processes. Foreign enterprises are subject to the same fundamental economic laws as local ones, and expats are not required to cede their executive powers to locals.
2. Strategic geographical location in Asia
Singapore is located at the heart of Asia, making it an ideal location for companies looking to expand to key markets. It is also home to the world's best airport, attracting foreign entrepreneurs who need easy access to major global markets.
Moreover, Singapore is one of the world's most important locations for international trade. It is the top location for logistics performance, making the city ideal for companies looking to expand in Asia. The city-state is home to one of the busiest container ports worldwide, with the Port of Singapore seeing 20% of the world's transshipment trade passing through its docks yearly.
3. Low taxes
Singapore offers a tax structure that attracts expats and entrepreneurs. Singapore has a tiered tax structure for both personal taxes and corporate taxes.
In their first three years, new businesses are given substantial tax benefits, such as 75% exemption on the first S$100k of normal chargeable income for new start-up companies. With the highest corporate tax rate for taxable income at 17%, it is recognized as having one of the most competitive tax systems in the world.
Singapore will not charge you double tax on your income if you are an international businessman who has already paid taxes in another country. To avoid such double taxes, Singapore has signed avoidance of double taxation agreements (or DTAs) with many nations..
Lastly, a Singapore company can take advantage of several tax benefits and grants. The Singapore government supports enterprises and offers them a variety of resources, including tax exemptions, grants, tax incentives, and in-kind aid.
4. Firm Intellectual Property (IP) protection
Singapore is the birthplace of some of the most brilliant innovations today. Thus, it needs a robust intellectual property policy to protect its assets and establish a distinctive presence in the market.
The city-state is ranked first in Asia for its efforts to preserve intellectual property rights and has been recognized to have one of the world's strictest intellectual property (IP) rules. Through legislation, regulations, and programs, the government effectively promotes and supports the preservation of intellectual property.
5. Stable political climate
Singapore is renowned for its politically stable environment. The political landscape is pragmatic, logical, and founded on the rule of law, even though it is regarded as centralized and authoritarian.
6. World-class and highly skilled workforce
According to a report published by the World Bank, Singapore is ranked as the top nation for developing human capital. Its workforce, which is often regarded to be among the most fiercely competitive in the world, is highly skilled and well-educated.
Singapore's world-class talent is drawn from different Asian markets since Singapore serves as a regional hub for enterprises in a variety of sectors. As a result, the city-state offers a diverse pool of global talent, which can benefit your business in Singapore.
7. Excellent quality of life
Despite being the smallest nation in Southeast Asia, Singapore has emerged as one of the top countries to live in Asia, thanks to its high scores in terms of quality of life. In fact, Mercer recognized Singapore as the best city in Asia for its quality of life. Singapore was also considered the happiest country in Southeast Asia, based on the 2018 World Happiness Report.
Singapore is rated as the second-safest city worldwide and the safest nation in Asia. It is known for having one of the world's most efficient public transportation systems and a capable and affordable healthcare system. Singapore also has a top-notch educational system, ideal for families planning to migrate or send their kids to school here.
How Can We Help?
Incorporating a business can be complex and time-consuming. It's even more so if you live in a different country from where you're setting up your business.
Fortunately, you can outsource the tasks of incorporating your business in Singapore to a professional service provider who can navigate the city state's strict corporate laws. With Premia TNC, you can choose from a range of services that will help you with every step to ensure your company is set up correctly. Contact us today.

Why should I incorporate a company in Singapore?
Many foreign entrepreneurs are opting to incorporate their businesses in Singapore given its advantageous geographic position, robust economy, and extensive support for businesses, including generous tax benefits.
Can I incorporate my business in Singapore as a foreigner?
Yes, and the process of incorporating a company in Singapore is very simple for foreign business owners. Singapore also consistently ranks well in the World Bank's Ease of Doing Business rankings as one of the best places to establish a business.