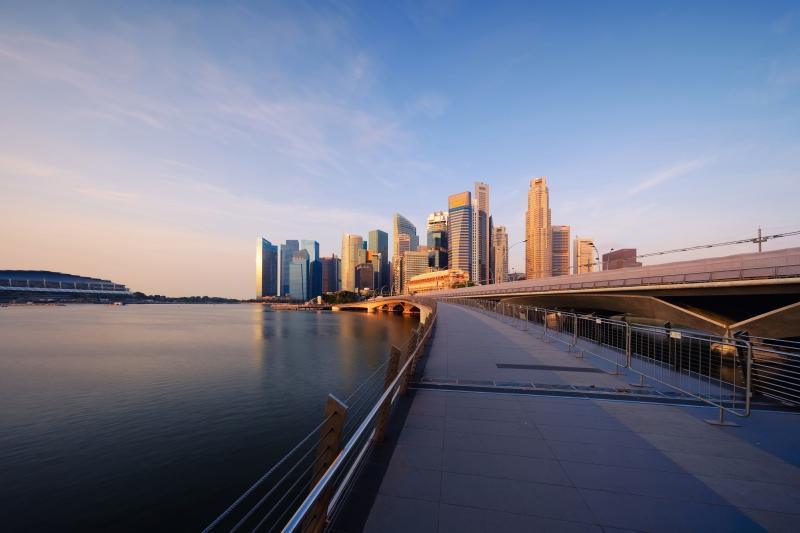 One common thing in every office is the large amount of paperwork. The more work you have, the more paper you use. Paperless offices have become more popular in recent years. Experts had previously predicted the coming of paperless offices, which have finally become more feasible/accepted. Setting up a paperless office in Singapore will fit perfectly with the Singapore Green Plan.
What is the Singapore Green Plan?
The Singapore Green Plan is an initiative by the Singapore Government to attain sustainable development. The green plan is designed to improve the economic climate of Singapore as well as resource resilience. Additionally, the green plan is aimed at creating jobs and business opportunities that have a positive effect on both the living standard of Singaporeans and the environment. According to the green plan, the intended development is targeted to be achieved by the year 2030.
Pillars of the Green Plan
There are five pillars of the green plan: which addresses the need for climate change and sustainable economic recovery in a post-Covid-19 world. These pillars cover the various focus areas in which key targets have been set as steps toward achieving a sustainable environment.
• City in Nature
The need to create a green, sustainable, and hospitable city for every Singaporean. In keeping with this, the plan strives to plant trees and extend the area of nature parks by over 50% from the 2020 baseline. Additionally, it also seeks to introduce a further 100 hectares of green spaces by 2035.
• Sustainable Living
To attain and maintain a clean environment, lower carbon emissions, and integrate energy and resource-saving as a part of daily life in Singapore. To this end, the plan aims to eliminate more than 66% of the carbon emissions from the school sector as of 2030. It also aims to limit water usage in homes to a maximum of 130 liters per capita daily by 2030. Another target set to be met by 2026 and 2030 is to lower the amount of waste sent to landfills daily by 20% and 30% respectively.
• Energy Reset
Lower carbon footprint by boosting energy efficiency and switching to cleaner energy. Accordingly, the plan looks to increase the sustainability standards of buildings with the next edition of the Green Building master plan in Singapore. It also aims to lower the energy consumption of houses in current HDB towns by 15% come 2030. One of its goals is to ensure that every car must comply with the clean energy standards of registration from 2030. Additionally, there are plans to increase the number of electric vehicle charging points nationwide, going from 28,000 currently to 60,000 come 2030.
• Green Economy
To create more jobs in line with green growth and change the current industries while harnessing sustainability as a competitive advantage. To this end, the plan aims to develop Jurong island, making it a sustainable energy and chemical park come 2030. It is also covers the search for the latest investments among the best in carbon/energy efficiency.
• Resilient Future
Boosting the national food security and seeking to build a resistant climate. In this area, there is a target to complete the creation of plans to protect the coastlines against the rising sea levels come 2030. The plan also aims to ensure that at least 30% of the nation's nutritional needs are produced from local foods come 2030.
Actions of Singapore & Singaporeans
To ensure the success of the green plan, action is needed from the people. In light of this, the green plan initiative is led by the government, seeking to set an example for the people. The public sector is taking the lead in a bid to demonstrate the renewed focus of the Singapore government towards national environmental sustainability goals.
Through the Enterprise Sustainability Programme, the government provides support to local businesses wanting to utilize opportunities in the green economy. SMEs are the target here, with the government hoping they can better utilize resources and create new green products and solutions.
How to Have a Paperless Office
The creation of a paperless office is attainable; while it may take some time and require some changes, it is well within reach. Some of the things you can do to have a paperless office include:
1. Using Online Applications
Digital is the new paper, and there are many applications in line with this development. You can share files with clients, all via the cloud, without any need for paper. Discuss with your clients to determine which applications are acceptable to them. Moving to the internet is the best way to ensure you also have a backup as paper can easily be damaged.
2. Training Your Employees
Moving to online applications is irrelevant, especially if your employees do not know how to use them. You should send your employees for training to familiarize themselves with these online applications. You can also give your clients printing budgets and reward those who spend less overall.
3. Scan All Paper Documents
If you receive any paper documents, scan them instead of making copies and storing them. Extract all necessary information and input them into the software you use. You can return the hard copy to the sender and proceed using the digital copy.
4. Update Your Office
Bring everyone and everything in your office up to date. Eliminate old equipment such as fax machines, replacing them with scanners and the latest equipment. Some fax machines are digital these days, so you can get them as opposed to doing away with fax. You can also invest in software and hardware that allow your employees to multitask or view more than one document at a time.
Premia TNC Runs a Paperless Office
In keeping with the green plan, Premia TNC is also a paperless office. We can even help your company go paperless, and all it would take is a simple consultation.
Conclusion
Paperless offices are no more the thing of the future; they are here and things can only get better. Interestingly, such operational changes fit perfectly with the Singapore government's green plan. With less reliance on paper, there is consequently less use of ink, ink cartridges and waste, fostering a better environment. If you plan to establish a business in Singapore, do familiarize yourself with the country's green plan.