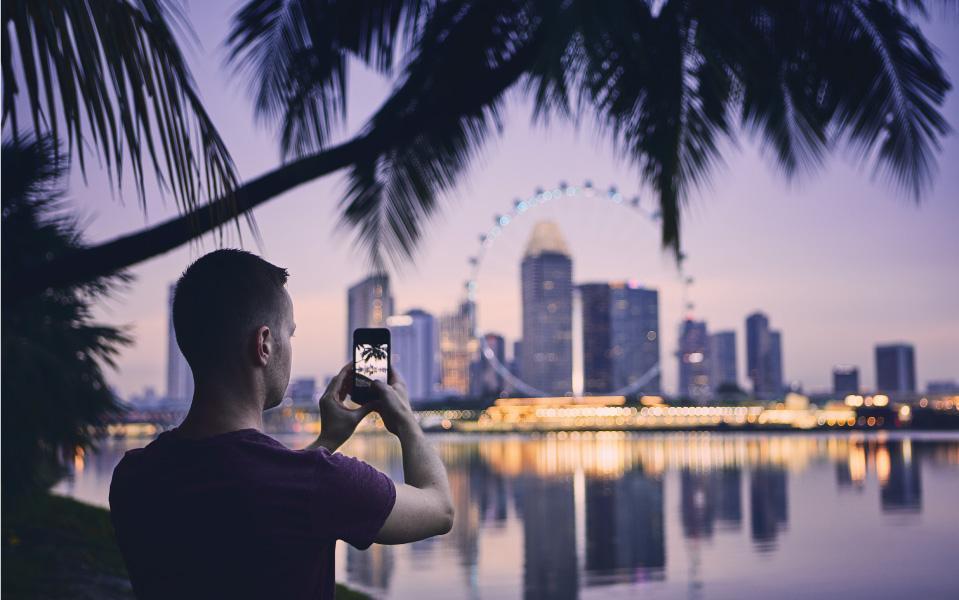 The Singapore business setup process is easy, especially when you have a company registration specialist like Premia TNC to help you. Aside from this, the government provides tax exemptions to new businesses as well as support through various schemes during the initial period.
This guide provides you with all the information needed to register a company in Singapore. In addition, our specialists are also available to provide further assistance, making the company incorporation process seamless.
What is the Most Common Type of Business Entity in Singapore?
A Private Limited Company is the most common type of business in Singapore. The entity is limited by shares and has a separate legal entity from the shareholders. The government recognizes a Private Limited Company as a taxable entity. This means that shareholders of a Singapore limited company are not liable for losses and debts beyond their share capital amount.
Other types of business entities recognized by the government in Singapore are Sole Proprietorship and Limited Liability Partnership (LLP).
However, before you register a company in Singapore, you need to be aware of some requirements. All companies in Singapore must abide by the Companies Act and be registered with the Accounting and Corporate Regulatory Authority (ACRA).
The ACRA serves as the Company Registrar responsible for supervising the process of company registration as outlined in the Companies Act, Chapter 50.
Singapore Business Setup – Minimum Requirements
The law requires you to present the following before the registration of your Singapore company:
1 shareholder
1 company secretary
1 resident director
A physical registered office address in Singapore
An initial paid-up share capital of at least S$1.
What is the Needed Information for your Service Provide to Incorporate a Company in Singapore?
To facilitate the registration of your Singapore Company, you need to identify the type of business entity most suitable for you. Each business structure (Sole Proprietorship, Private Limited Company, and Limited Liability Partnership) has its own set of advantages and disadvantages. After making your decision:
1. Choose your Company Name which must:
Be approved by ACRA before incorporating your company
Not be undesirable
Not be identical to an already existing Company Name
Similar to established trademarks
2. Present Your List of Shareholders
A person or an entity can become a shareholder in your company. They can do this by purchasing shares from your company or subscribing to shares in the company. You need at least one individual shareholder or corporate shareholder and a maximum of 50 for a private limited entity to continue with the Singapore business setup process. A director and shareholder may also be the same person.
3. Resident Directors
A Private Limited Company in Singapore must have at least one director who must be a Singapore resident. This means that they must hold a Singapore Employment Pass or be a Singapore permanent resident or citizen. The law does not provide a limit to the number of additional directors, whether local or foreign. However, directors must:
Be at least 18 years of age
Not be bankrupt
Not be convicted of criminal malpractice
4. Company Secretary
All companies must appoint a competent Company Secretary whose primary responsibility is to ensure compliance with the regulations.
5. Paid-Up Share Capital
You need to pay a minimum of S$1 or its equivalent in other currencies as your paid-up capital for company registration. Note that Singapore does not permit "No par value" or "Bearer" shares, and the minimum issued capital is one share par value.
6. Registered Address
Your company in Singapore must have a registered physical office address, where all official documents and notices may be sent. This is also the place to keep the various registers the law requires you to maintain. The registered address cannot be a post office box address but a physical address. In some types of businesses, you may use a residential address.
7. Governance Structure
The structure of governance of a company is outlined in the memorandum of Association and Articles of Association. The two documents, also known as the Constitution, outline the interrelationship between the shareholders and the company.
How long does it take to Incorporate a Company in Singapore?
Ensure that all required information and relevant identification documents are provided to prevent delays in approval and registration. In addition, there may be requests for additional documents by the compliance team to help with verification.
After all the requested KYC information has been obtained and all incorporation documents have been signed, we will be able to reserve the company name and proceed to incorporate the company within a day.
How will I know if my Company has been Incorporated?
When the registration process for your Singapore Company is complete, we will furnish the Business Profile, Certificate of Incorporation, and Constitution as official documents from ACRA. The documents include the company registration number, date of incorporation, and company structure, among other information.
What do I need after the Successful Registration of My Company?
In general, here's what you need post-registration to complete the Singapore company formation process:
Set Up Statutory Book
Apply for Licenses and Permits (if required)
Custom Registration (if required)
Set Up Accounting System
Ensure for Compliance Filing, for e.g. Annual Return
Preparation of Directors' Resolutions (as and when required)
Others
How to Open a Corporate Bank Account in Singapore?
Once you are done with the Singapore incorporation process, you have various options for opening a bank account. You can open a corporate bank account at any of the international or local banks operational in Singapore.
After the company has been incorporated, the company may proceed to submit the corporate bank account application to the desired bank. The company is required to provide business supporting documents for review before the bank can accept the application and arrange a video call meeting with the company director and authorized signer.
In general, the bank may take around 3-4 weeks to review the application and further arrange the video call meeting.
If you have more questions or require further guidance, Premia TNC's professional staff is here to help you. We want to help you get your business structure right the first time. So contact us today to get started with the Singapore business setup.