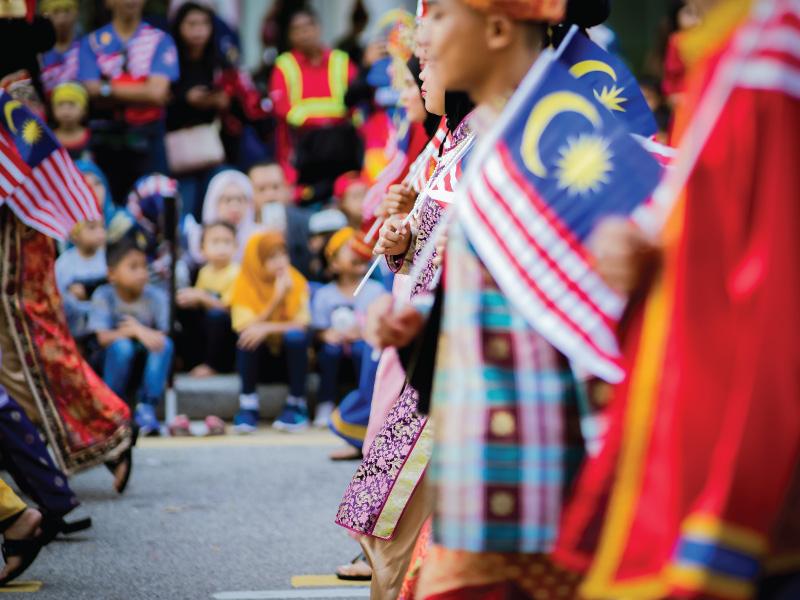 Malaysia's economy is quickly growing, making it an amazing place for business owners to start earning. It's a great option for anyone wanting to invest in an up-and-coming market. If you're interested in learning how to open a company in Malaysia, however, there are some things you should know about the Malaysia company formation process. This helpful guide walks you through what you need to know to set up a company and start doing business in Malaysia!
1. Choose a Business Type
Before you form a company in Malaysia, you'll need to decide the business type. There are several different types of business entities that you can form in Malaysia, and each one has a different tax structure.
Labuan Company
A Labuan trading company is a company that is established to participate in either non-trading or trading activities. These businesses have a tax rate of 3 percent if they carry out trading activities or 0 percent if they operate non-trading activities.
In order to be classified as a Labuan company, a business must have a registered office located in Labuan, Malaysia, and meet the requirements for the minimum number of full-time employees. The business office can be registered at a virtual address, meaning you don't have to be officially located in the country.
If you do plan to be in the country, however, you will need to have an active visa. You will also need to apply for the Labuan Company Work Permit. This permit is good for two years, after which time you can renew it.
Labuan businesses require at least one shareholder and one director. These can either be corporate entities or individuals.
Sendirian Berhad (Sdn Bhd)
A Sendirian Berhad is an option that foreign investors can set up. This type of company is 100% foreign-owned but is a separate entity from its owners, meaning that it can raise capital through shares.
In order to start an Sdn Bhd, you don't need to be present in Malaysia as long as you can meet all the company management and shareholder requirements. These requirements mean that your business has:
At least one director who is a resident of Malaysia
At least one shareholder
At least one person dedicated to raising capital and assisting with start-up operations
One way that Sdn Bhd companies are a little different from Labuan companies is that they can only operate in certain industries. These industries include maritime operations; petroleum, oil, and gas companies; the education sector; banking and finance; agriculture; and outbound tourism and ticketing.
2. Choose a Business Name
After you've selected your business entity type, it's time for you to get to work choosing a business name. The name of your business will influence your brand identity and your marketing strategy.
Once you've come up with a business name that you like, you will need to complete a Request for Availability of name form. You'll then send this form to the SSM, or Suruhanjaya Syarikat Malaysia, along with a fee of RM 30 for each name that you apply for.
After the name check is approved, register the name with the SSM. This will allow you to get approval for setting up your company.
3. Find a Business Location
So, now that you have a business name, you need to have a business location. After all, without a business location, you won't be to operate your company and start doing business!
Look for locations that will help you bring in a lot of foot traffic and that are central to the operations your business will be carrying out. Don't be afraid to check out multiple locations before settling on a business location.
4. Register Your Office Address
After you have your business location, it's time to register your local office address. This is a legal requirement for owning and operating a business in Malaysia.
Remember, just because your business doesn't have a physical location doesn't mean that you can't open your company. Simply use a virtual address to formalize the documentation and register your company.
Note that when applying for company registration, you will automatically be making a business registration application at the same time.
5. Incorporate the Company
Once your company address is registered, it's time to start preparing your incorporation documents. To incorporate your company, you'll need:
– A Memorandum and Article of Association
– A Statuary Declaration By a Director or Promoter Before Appointment
– A Declaration of Compliance
– One copy of the company's name approval letter from the SSM
– One copy of each director's ID
With these documents in hand, you'll be ready to incorporate your company! You have three months after the name of your company is approved to submit all these documents to the SSM. If you don't comply with the documentation within three months, you'll need to choose a new name.
Don't forget that along with your documentation, you'll be required to pay registration fees. To register your company, you'll need to pay RM 1,000. Once paid, your certificate of registration will get sent to you within the hour!
Open a Company in Malaysia the Right Way
With this helpful Malaysia business setup guide, you're ready to open a business in Malaysia. These steps will make it easier for you to tackle everything from Malaysia company incorporation to business taxes and more.
Want some support as you go through the setup process to open a company in Malaysia? Get in touch with Premia TNC, and we'll help you start your own business in Malaysia!