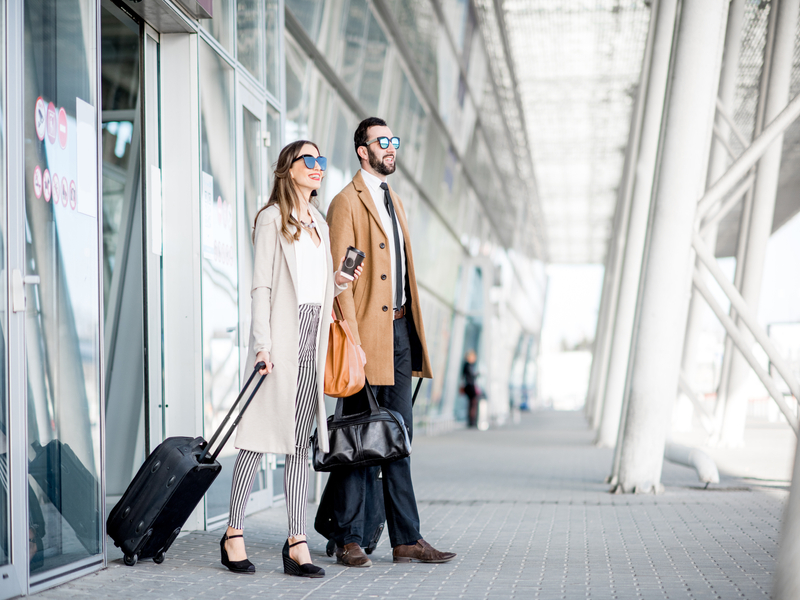 The annual leave Hong Kong is per the country's EO or Employment Ordinance. It dictates that all Hong Kong employers provide their employees paid seven-day or more time off, depending on their years of service in the company.
Employees can avail of this benefit after working with the company for a year. The employee may use this annual leave for whatever reason, such as vacationing or resting at home. Typically, this type of leave is part of the employment contract.
The employee entitled to annual leave Hong Kong must use it within the next 12 months. This paid leave must be used as an unbroken period of seven days. When the employee is entitled to an annual of more than seven days, the annual leave days exceeding the seven days may be used by the employee non-continuously.
Annual Leave Hong Kong Categories
Most global jurisdictions have rules that determine the statutory or minimum leave obligations that firms must follow. For example, in Hong Kong, annual leave have two categories:
Statutory or Minimum Annual Leave
This annual leave type is set by the Employment Ordinance provisions, which take effect after the initial year of service to the company. This right increases with the number of years of employment.
Contractual or Promised Annual Leave
Note that the first category sets the most negligible annual leave Hong Kong benefit, denoting that employers can give more as they deem fit. Also, many employers provide a yearly leave beyond the statutory requirements. This category, known as the contractual or promised annual leave, is legalized based on specific employment contract terms, including the firm's yearly leave rule, if applicable.
However, when the engagement contract shows no distinction between statutory and contractual annual leave, companies will follow EO requirements. So, what does this mean? It simply means that only employees under an unceasing contract exceeding 12 months are allowed to enjoy Hong Kong's annual leave.
Annual Leave Hong Kong Period
An employee's claim to Hong Kong's annual leave builds up progressively from the initial seven days up to a 14-day top limit according to the length of employment, as shown below. Also, an employee hired under an unbroken contract for 12 months, subject to renewal, is entitled to paid annual leave.
| | |
| --- | --- |
| Years of Employment | Days of Annual Leave Privilege |
| 1 and 2 | 7 |
| 3 | 8 |
| 4 | 9 |
| 5 | 10 |
| 6 | 11 |
| 7 | 12 |
| 8 | 13 |
| 9 and above | 14 |
Annual Leave Payment
The daily compensation rate for Hong Kong's annual leave is calculated by way of the average wage per day of the employee for the last 12 months before the annual leave dates. The computation of the daily compensation rate excludes the days when the employee did not get paid total salaries, such as during rest days, sick leave, and others.
How Premia TNC Hong Kong can help
We understand that all Hong Kong employers must keep and maintain payroll records of the employees for at least seven years. On top of that, employers are duty-bound to report remuneration paid to employees. And this is done by submitting an annual Employer's Return to Hong Kong Inland Revenue Department.
Since the Employment Ordinance in Hong Kong covers all employees and provides them with broad rights and protections, it can be confusing and complicated to follow these labor laws. And this is where we come in. We offer Payroll Services that simplify the compliance process in Hong Kong.
By contacting us today, we can assist with issues concerning company contract terms; statutory holidays; Mandatory Provident Fund (MPF) payments; sick, annual, and maternity leaves; besides severance and long-service costs.
Outsourcing payroll to us saves time and resources, empowering firms to focus on their businesses. We tailor each client's payroll to their specific requirements while ensuring that the payroll summary is accurate and made on time.
Can employers demand that their employees use their annual leave?
The employer can demand their employees to use their annual leave per statutory or minimum yearly leave. The requirement is that the employer gives the employees a written notification of more or less 14 days. However, the employer can only make this demand to the employee when managing and emptying leave accumulated within the current year.
When it comes to contractual or promised annual leave, employers can require a worker to use the annual leave if stipulated in the contract. A company can depend on any particular terms regarding the time and manner the break will be taken by the employee per the signed work contract.
If contract terms are clear, companies must avoid an independent way to use the leave. However, suppose there is no apparent difference between the work contract's contractual and statutory annual leave. In that case, the EO is to be followed. Thus, employers must still give 14-day advance notice.
Can a company pay an employee to compensate for the annual leave?
Similar to a legal holiday, a company cannot offer payment to compensate for the annual leave. An employer must not incorporate in a service contract any term to waive any of the yearly leave rights of an employee, including wage payment to compensate for annual leave.
Still, the law permits a worker to opt to accept compensation for a part of leave entitlement exceeding ten days. For example, an employee entitled to 14 days annual leave may avail of a paid ten days leave and get payment equivalent to wages for four unused leave days.
Are unused days of annual leave subject to forfeiture?
Statutory or minimum annual leave is not subject to forfeiture. Depending on the company policy, unused yearly leave credits can be forwarded to the following year. In certain rare circumstances, employees' unused annual leave credits are converted into cash.
For clearly distinguished contractual or promised annual leave cases, the company follows the relevant work contract provisions. For example, this may take account of a limited or no-carry-forward policy in contractual or promised annual leave, besides the entitlement to forfeit unused annual leave within specific circumstances.