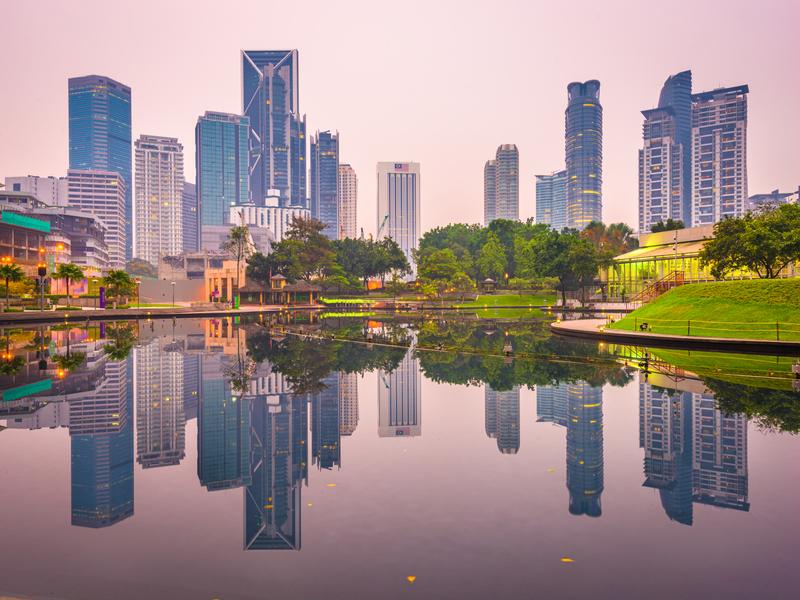 Malaysia is undoubtedly one of the best places to live worldwide because of its approach to taking care of citizens. The government of Malaysia has adopted several policies to ensure that everyone is well catered for. One of these popular policies is the Social Security Organization (SOSCO). In Malaysia, every employee is expected to be a part of SOSCO. As a result, employers and employees are expected to have a fair amount of knowledge about this scheme. Are you one of those who want to find out SOSCO Malaysia Rate? You're at the right place. This piece has essential details on everything you may need to know.
What is the Function of SOSCO?
SOSCO is a social security government scheme that's meant for all employees in Malaysia. Created in 1971 as a part of the Ministry of Human Resources, this government agency requires that all private companies register their employees with them. But what is SOSCO's function?
Simply put, SOSCO's role is to offer social security protection to employees of private companies. This protection could be in the form of cash or cash-related benefits. Employees would receive these benefits if they suffer occupational sickness, emergencies, workplace injuries or death.
Employers and employees contribute SOSCO benefits. Employees pay a smaller part of the contribution. The percentage of employees' contributions range between 0.33% to 0.5%.
The following monetary payments can be used for SOSCO contributions;
Commissions and service charge
Salaries/ Wages
Payment for leave; such as annual, sick. Maternity, rest day and public holidays
Overtime payments
Other contractual cash benefits.
These monetary payments cannot be used for SOSCO contributions;
Pension or any statutory fund payables by the employer
Money paid to compensate employee for expenses incurred when carrying out his duty
Gratuity payments or payments for dismissal or retrenchments
Bonuses
Gifts
Travel claims
Who is Eligible For SOSCO?
If you're a private employee below 60 years, you're eligible for SOSCO's benefits. The following people do not qualify for SOSCO;
Permanent employees of the Federal and State government.
Domestic servants
Self-employed individuals
Sole proprietorship and partners of an entity
What Benefits Does SOSCO Provide?
The benefits for employees under SOSCO are split into two categories – Employee Injury Scheme and Invalidity Pension Scheme. Let's look at the details of these schemes.
Employee Injury Scheme
According to SOSCO, this benefit will take care of employees who get injured at work or suffer an occupational disease. These include; occupational accidents, hazards that occur during emergencies, industrial accidents, and commuting accidents.
Invalidation Pension Scheme
This benefit is 24-hour coverage against invalidity or death due to any cause and not related to his employment. Invalidity is described as a condition that's difficult to cure. This includes terminal illnesses that could stop people from working.
However, these benefits do not end here. Employees can also get health release vouchers from SOSCO.
How Do You File A Claim?
You'll need to file a claim if you've suffered a workplace injury and are eligible for a SOSCO benefit. Before filing a claim, you may speak with your employer's Human resources department. This conversation will help you know more about what you stand to gain as compensation from the company.
Human resources will offer you several solutions. But you need to learn how to file a claim with SOSCO. If this is your first time applying for medical benefits, you'll need to submit the following documents;
Claims form – Form 10
Occupational disease report (Form PKS68 or PKS69)or Accident report (Form 21)
Employer's Identification Letter
Medical leave certificate
A photocopy of your employee identity card
A detailed police report
A sketch map of your trip (for accidents that occur to and from work)
Work attendance summary
Employer's identification letter
If your claim is approved, you'll be able to get free medical treatment at SOSCO clinics and government hospitals. But if you're treated at a non-SOSCO facility, you'll need to submit additional documents with your claim. These documents should be sent to the nearest SOSCO branch. They include;
Original receipt of the treatment payment
Photocopy of the hospital appointment card.
Reinvestment Payment Claim Reports – PKS 26
Photocopy of the medical report (if available)
Reinvestment Travel Claims Form
What Should You Do After a Workplace Accident?
After a workplace accident, you'll be eligible for permanent disability benefits. This eligibility is regardless of your ability to continue working. To get these benefits, apply at the nearest SOSCO office after getting a reference from the board. The following document will need to be included in your claim;
Medical report from the health facility where you were treated
Permanent disability benefits form
Employee account details for payment of the benefits
Form PKS 1 indicating contribution details
Claims Form (Form 10)
Photocopy of Employee Identity Card
This benefit will be equal to 90% of your daily wage rate. After your application has been approved, you can keep working. But if you're displeased with the decision, you can file an appeal before 90 days.
If a doctor declares you unfit for work for at least four days (plus the day of your accident), you qualify for temporary disability benefits. You'll get compensation for the time that you didn't work. If you have lost the complete ability to work, you'll be entitled to continuous attendance.
How Can We Help?
From this piece, it's clear that SOSCO benefits are essential to help employers take care of risks when employees are performing their roles. Employee compensations may be fairly lost. Therefore, you need to sign up for schemes like this or you'll be 100% liable for your employee's injuries at work.
If you've agreed to register your employee for SOSCO, you'll need professional help. The registration procedure can be tedious and distract you from daily work. That's where we come in. Premia TNC will help you handle your SOSCO registration. Our experts will also provide professional insight on how to proceed.
Conclusion
The SOSCO scheme can offer your company plenty of benefits. You must find the best way to protect your employees' rights and benefits, and SOSCO is the answer. This piece has given you all the essential details about SOSCO in Malaysia. Hopefully, you and your employees will be able to take full advantage of it.
FAQs