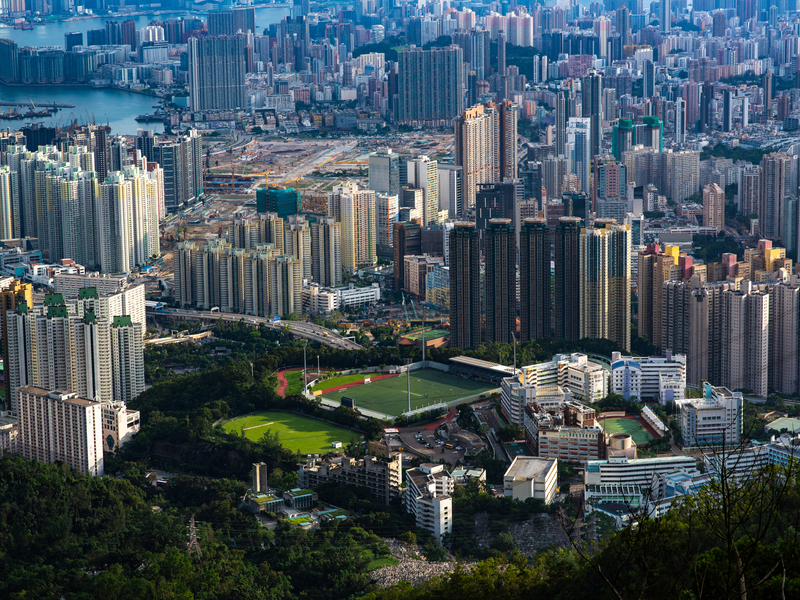 Hong Kong is one of the best places to start a business. This region is buzzing with life and activities, making selling or marketing many things easier. However, many entrepreneurs fail to understand that setting up a company in Hong Kong is far from straightforward. There are usually many steps to follow and requirements to meet. You might even need professional help to complete the process. If you wish to start a company in Hong Kong, you'll need to do so according to certain steps. This piece will teach you how to open a company in Hong Kong.
Why Should Entrepreneurs Start Their Company In Hong Kong?
The following are reasons why entrepreneurs enjoy setting up their companies in Hong Kong;
Favorable Taxation System
Any company in Hong Kong will benefit from a favorable taxation system. Hong Kong has adopted a territorial tax system. Companies are not charged on income earned from activities outside Hong Kong. Income earned in Hong Kong will be taxed at a progressive rate of 8.25 – 16.5%.
This tax regulation was introduced after the 2018/2019 fiscal year. What's more? Companies are not expected to pay VAT, dividend tax, Capital Gain Tax, Withholding Tax or Sales Tax.
Straightforward Incorporation Process
Foreigners are often found coming to Hong Kong to set up companies. This is partly because creating a company in the region is relatively straightforward. You'll spend less than 48hours completing the entire process of incorporating your company.
Most constraints and barriers to incorporation found in other countries are absent here. Yes, there'll be no need for a minimum registered capital, local director, and freedom to have foreign investments.
Thriving Business Environment
The major reason anyone would like to set up their company in Hong Kong is its thriving business environment. In the past, many entrepreneurs have moved to Hong Kong and used the country's policies and regulations as a springboard to achieve widespread business success. It's also one of the most competitive economies in the world and is home to more than 400,000 SMEs.
How To Open A Company in Hong Kong?
If you wish to open a company in Hong Kong, follow these steps;
1. Learn About Local Regulatory Bodies
The first thing to do is to learn about the regulatory bodies you'll be dealing with. You'll find yourself dealing with the Companies Registry and Inland Revenue Department throughout your company's lifespan.
The Companies Registry will be responsible for registering your company in this region. They will also monitor your activities to ensure that you stick to corporate laws and regulations. On the other hand, the Inland Revenue Department is responsible for company taxation in Hong Kong. You're expected to file an annual tax return to the IRD before they determine how much task your company is due.
2. Choose a Company Name
The next thing to do is for you to choose a company name. You're free to come up with any name – either English, Chinese, or a blend of both. Before settling on a name, check the Companies Registry website to ensure the name is currently not in use by another company. Also, ensure that the company isn't registered in a different region.
You can register your preferred company name as your intellectual property if you wish to protect it. This way, no one will be given the right to use the name.
3. Decide on a Company Type
While LLCs are the most common corporations in Hong Kong, they are far from the only alternative. There are other company types in Hong Kong, including sole proprietorship, partnership, branch office, etc. You may research the strengths and weaknesses of each company type before getting started.
4. Choose a Business Structure
You'll need to settle on a business structure that will suit the company type that you've chosen to create. Your structure will comprise the number and type of personnel you wish to hire, including other essential information like your company's share capital.
5. Hire a Company Secretary
All business entities in Hong Kong are expected to have a company secretary. The company secretary will attend to all inquiries about your organization. He or she will also ensure you stay compliant with regulatory bodies.
6. Choose a Business Address for Your Company
The next thing you need to do is choose a business address for your company. This address will be where government departments will send correspondence. It's important to ensure that this address is accessible by your company secretary.
7. Prepare Business Registration Documents
Hong Kong is renowned as a region that allows business owners to register without sending tons of documents. These are some of the incorporation documents required in the region;
Completed NNC1 Incorporation Form
A copy of the director's and shareholder's identification documents
Company's Article of Association
8. File Your Business Registration Documents to the Companies Registry
Send all the business registration documents you've compiled to the Companies Registry for ratification. You may submit your documents through;
An online Hong Kong e-registry portal
A mail to the Companies Registry address
Physical submission at the counter of the Companies Registry
The Companies Registry will respond to your submission within 4 – 7 business days. They'll issue a certificate of incorporation and a business certificate. The certificate of incorporation will serve your company for life, but the business certificate would need to be renewed annually.
9. Pay Any Owed Fees
When submitting your incorporation documents to the Companies Registry, you'll be required to settle an applicable government fee. Pay it to complete the registration process.
10. Apply for Relevant Business Permits and Licenses
While most businesses do not require a license to operate in Hong Kong, the case may be different for you. You'll be asked to apply for business permits and licenses to protect the public interest if necessary.
11. Open a Corporate Bank Account
The final thing you'll need to do is open a corporate bank account for your organization. This Bank Account will be used to receive and pay all sums of money related to the business.
How Can We Help?
Business incorporation in Hong Kong is straightforward. But it can still be plenty of work, especially for foreigners. Let Premia TNC do all the heavy lifting for you. We're a top-rated business consultancy firm. We have expert teams of professionals who will partner with your company and ensure the entire incorporation process goes smoothly.
FAQs
Do I need to be physically present for company incorporation?
You don't need to be physically present for company incorporation. This means you can hire an agency to handle the proceedings for you. 
The company incorporation process should only last between 5 – 7 working days. But if you're registering from outside Hong Kong, it may take fairly longer.