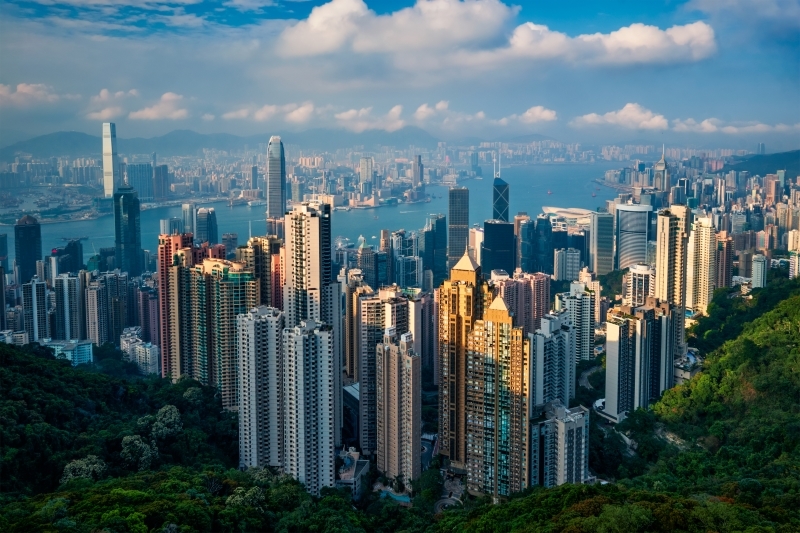 If you're planning to relocate to Hong Kong to study, work or live, you need to understand Hong Kong work visa requirements.
For most immigrants, the work visa is the most important. If your company is sponsoring your relocation to Hong Kong, much of the visa application process is handled on your behalf; however, it's important that you understand Hong Kong work visa requirements.
Before applying for any visa, verify with the Chinese Embassy for the most up-to-date information, as well as the criteria and papers you'll need. This post discusses everything you need to know about Hong Kong visa requirements, types of Work Visas in Hong Kong, Requirements to Obtain Hong Kong Work Visas, the Application Process, and the documents required.
Types of Work Visas in Hong Kong
Expats can apply for a variety of visas in Hong Kong based on their job requirements:
Visa under the GEP (General Employment Policy) – This is a professional work Visa available for expats who are highly qualified for their job.
Immigration Arrangements for Non-Local Graduates (IANG) Visa – This is a visa for foreign nationals holding a Hong Kong degree. Individuals can apply for this visa within six months of graduation to stay in Hong Kong for up to a year to hunt for local work.
Technology Talent Admission Scheme (TTAS) Visa – This work visa is intended for professionals in certain technical fields such as artificial intelligence and financial technologies.
Training Visa – This visa option is for those who want to live in Hong Kong for up to a year to acquire a skill or develop particular expertise.
Most foreign nationals who relocate to Hong Kong apply for a GEP Visa. Most work visas are only effective for one year and cannot be renewed.
Requirements To Obtain Hong Kong Work Pass
Expats must obtain a work visa to lawfully work in Hong Kong. These visas allow a person to work and live in Hong Kong for a year. However, this is not the sole document necessary for a foreign national.
The employee must enter Hong Kong within 90 days of receiving the visa, which can be obtained from either the Hong Kong Immigration Department or a local embassy/consulate.
After the employee arrives Hong Kong, he or she must file a Hong Kong ID application within 30 days, which must be done in person at the Immigration Department. 
A. General Requirements For Hong Kong Visa Application
A properly completed Visa Application Form, together with one passport-size photo.
A valid passport with blank pages and a data page photocopy.
The location and phone number of the Hong Kong guarantor (or firm name) (if none, please fill in the form with "No guarantor").
A copy of the resident permit from the other nation (if any).
Airline ticket booking list, hotel reservation, tax clearance, authentic bank statement, and employment certificate.
B. Specific Requirements For Hong Kong Visa Application
Additional documentation required for various visa applications are as follows:
Business Visa: Original invitation from the host firm in Hong Kong.
Tourist Visa: A vacation certificate from the firm.
Family Visit Visa: Name, address, phone number, and other personal information of a Hong Kong relative.
Transit Visa: A valid visa from the destination country (or area) as well as connecting aircraft tickets are required.
C. For employment Visa, Training Visa, Family Reunion or Settlement Visa, Student Visa Requirements Please go to http://www.immd.gov.hk
D. Diplomatic and service passports are visa-free for transit and stays of 14 days or less.
E. All visa application documents must be submitted in original form, together with a full set of high-quality photocopies.
F. All applications with visa papers submitted to HK immigration will receive a response from HK within four weeks.
Hong Kong Investment Visa
The Hong Kong Investment Visa is designed specifically for persons who intend to conduct commercial activities in Hong Kong, notably business owners and entrepreneurs. Because this visa program aims to enhance the economy, applicants must persuade the authorities that their business proposals will contribute considerable value.
Applicants must demonstrate that they are either the sole stakeholder of the firm or that their activity in Hong Kong would benefit the local HK company in order to acquire this visa. Aside from that, you will need to designate a local sponsor, who might be an individual or a firm who will be responsible for you if you leave Hong Kong.
The applicant must present the following documents:
Form of application
A photocopy of your passport
A duplicate of your travel document that is valid for the duration of your stay in Hong Kong.
A photocopy of your Hong Kong identification card (if applicable).
Proof of academic and/or professional qualifications, such as a graduate degree or a portfolio of investments, etc.
Documents proving your personal financial situation as well as the financial situation of your organization.
A copy of the company's employment contract or letter of appointment acknowledging your job, which must include your post information, benefits, and time duration of work.
A detailed two-year business plan that covers all aspects of the organization, including commercial operations, investment money, local employment postings, office setup, showroom, warehouse, and so on.
Copy of the Inland Revenue Department's valid Business Registration Certificate (IRD).
A copy of your overseas residency (if you are a resident of Taiwan's Macao SAR or an overseas Chinese with a PRC passport).
The sponsors must additionally provide their own documentation :
Sponsor (Company) – A completed application tailored to the sponsor. Plus a copy of the company's Business Registration Certificate.
Individual Sponsor – A completed application designed expressly for the sponsor, a copy of their Hong Kong Identity Card, and a copy of the personal particulars page of a valid travel document.
Mail Your Visa Application
Once the paperwork has been completed, the application must be mailed to the Hong Kong Immigration Department, which takes around 3-5 months to process.
If the application is granted, the Visa/Entry Permit will be issued and must be picked up at the Immigration Department in person. If this is not possible, you can have your sponsor or an approved agent do it on your behalf.
The visa is valid for two years and is renewable. You are also welcome to invite family members (under certain conditions)
If, on the other hand, your firm position does not qualify for this visa scheme and you want to visit Hong Kong for a short-term business trip (less than 90 days), you will not need to apply for a visa. However, this is dependent on your nation of residency.
Hong Kong Visa Requirement Services: Consult Premia TNC
Whether you are looking for a Hong Kong work visa, TTAS, training visa, GEP, dependent visa, or any type of Hong Kong Visa, we have the experience and know-how to help you handle the entire application process.
If you are looking for visa services in Hong Kong, be sure to reach out to us today.