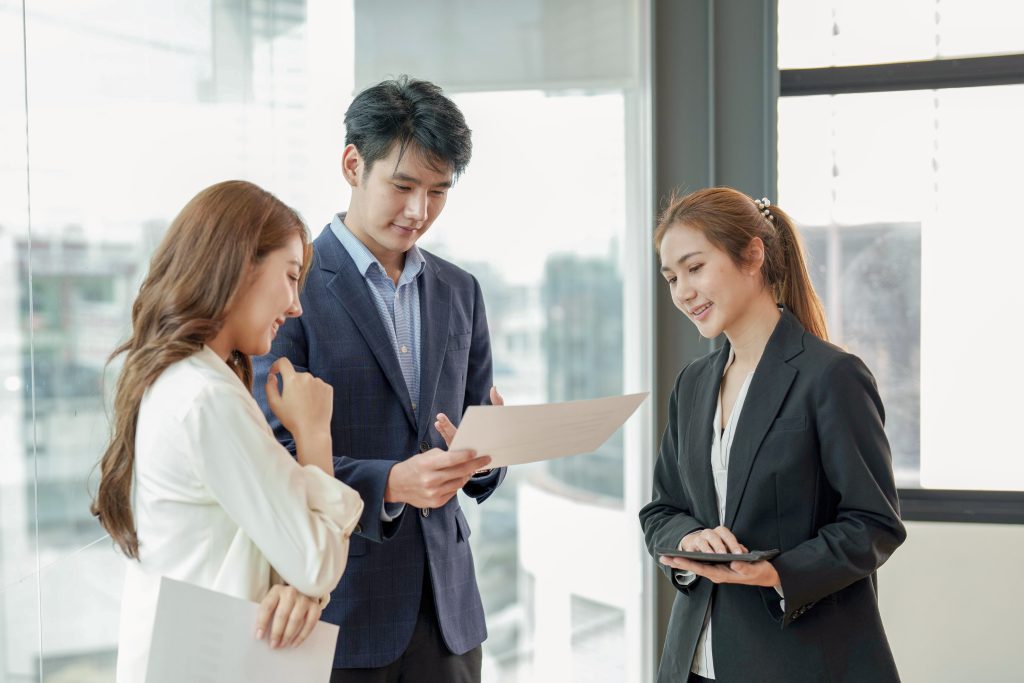 Business owners consider many things before setting up their brand or company. One is location because it plays a huge part in production and delivery. And while there are many places to set up a business, Hong Kong is gradually taking the shine. It is one of the most popular business locations in the world for several reasons. At Premia TNC, we have researched this location trend and found the great benefits of setting up a company in Hong Kong. See below to know more.
11 Good Reasons to Set Up Business in Hong Kong
Hong Kong has been attracting entrepreneurs, brand owners, and investors for some years now, and the reason is not farfetched. The city is China's Special Administrative Region (SAR), and it has facilitated a good standard of living for over two decades. It also offers numerous marketing, technological, and finance opportunities for brands.
Here are 11 reasons to seize this opportunity of setting up a company in Hong Kong.
1. Good Taxing
Any company in Hong Kong will benefit from a favorable taxation system. Hong Kong has adopted a territorial tax system. Companies are not charged on income earned from activities outside Hong Kong. Income earned in Hong Kong will be taxed at a progressive rate of 8.25 – 16.5%.
This tax regulation was introduced after the 2018/2019 fiscal year. What's more? Companies are not expected to pay VAT, dividend tax, Capital Gain Tax, Withholding Tax or Sales Tax.
2. Better Economy and Trade Opportunities
Hong Kong's economy is better than many other Asian countries. It gives room for all legal businesses, providing owners with different things they need for smooth operation. And while at this, the city offers trade opportunities, ensuring taxes are charged for imported items or products. However, there is a bit of restriction on certain imported items or goods – for instance, alcohol and vehicles are prohibited. Overall, Hong Kong doesn't enforce severe international exchange rules and regulations.
3. Seamless Access to Mainland China and Bay Area
A free trade agreement system works in Hong Kong, which will be beneficial to international brands. It is called the Closer Economic Partnership Agreement (CEPA). This system allows companies set up in this region to enjoy seamless and preferential access to mainland China and the bay area. This city gives free access to the country's largest markets, ensuring tariff-free exports and business growth/expansion even to other countries in Asia.
4. Zero Liability
The corporate world is filled with a series of standard rules and regulations, and depending on the location, there is an amount of liability. In Hong Kong, business owners get to enjoy zero to minimal liability. Investors get a form of coverage because of their investment in a limited liability company. So that means that they are protected if the company faces issues or a lawsuit.
5. 100% International Ownership
In some Asian and western countries, entrepreneurs hardly claim 100% ownership of their businesses. The reason is that they are sometimes mandated to partner with global or local enterprises to establish themselves in that region fully. However, when it comes to Hong Kong, the case is different. People can have 100% international ownership, simultaneously performing the roles and responsibilities of the company's entrepreneur, manager, and shareholder.
6. Excellent Legal System
The legal system in Hong Kong is definitely one of the best to find anywhere. It protects business owners and creatives in many ways. It is based on the transparent English common law system that protects patents, intellectual property, copyrights, and trademarks. This law is also enforced in trade, commerce, employment, and taxation and is highly recognized by foreign investors and the global community.
7. Access to a Wide Range of Talents and Services
Another reason to set up a company in Hong Kong is the infrastructure and access to a wide range of talents and services. Most international brands struggle with hiring the best hands for the smooth running of operations – from manufacturing and processing to marketing and feedback. However, in this China's largest city, there is easy access to many things – from transport systems to a skilled workforce.
8. Good Governance
Company incorporation is a problem for businesses on the international scene. There are often cases of businesses not being supported by the government, limiting entrepreneurs from reaching their goals successfully. Luckily, Hong Kong is a highly regarded city in a country where the government supports the growth of industries. The Chinese government's healthy obsession with innovation and technology has helped businesses reach their full potential and facilitated an economic boost in the country.
9. No Currency Barrier
Besides the tax rate being less of a problem in Hong Kong, there is no currency barrier. A wide range of currencies is accepted in China, thus, helping businesses to focus on financial growth.
10. Easy Immigration
Hong Kong government's easy immigration policy is also a plus when setting up an organization. The employment rate has gone to an all-time high due to the government's policies for visa entry. In fact, foreign nationals have constantly found themselves relocating to the city with the visa provisions made available.
11. Good Life Quality
Setting up a business in this strategic location has helped also foster a good quality of life. The city has a great standard of living, even if it is one of the world's most expensive places to reside. However, there are provisions to improve life, such as good transport systems, excellent banking systems, entertainment, and other things to support daily living.
Conclusion
The benefits of setting up a company in Hong Kong are numerous, but those listed above should convince intending entrepreneurs no matter what. And while at it, we at Premia TNC are here to offer the best consultation service for all corporate matters across six Asian countries. Our services are affordable, and we hope that you contact us today regarding setting up your global business in Hong Kong, China.