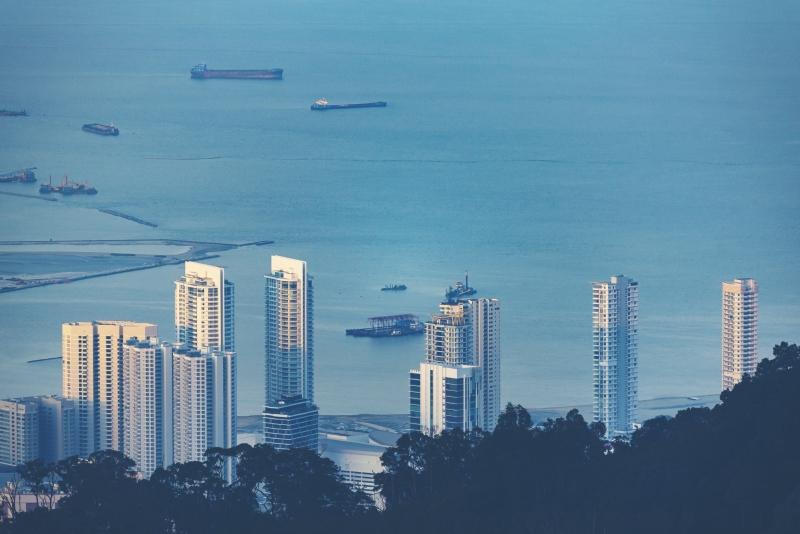 Malaysia has always been a favorable business landscape, making it ideal to start a new business. When starting a new business, there is one critical choice to make, which is deciding on whether it will be registered as an sole proprietorship or Sdn Bhd. The most common choice is to start as an sole proprietorship before switching to an Sdn Bhd later on. You can, however, operate as an Sdn Bhd from the start, rather than have to make the switch later on. You will need to know how to register a Sdn Bhd company in Malaysia before you proceed.
What Is Sdn Bhd Company?
Sdn Bhd is an abbreviation for Sendirian Berhad which is simply the Malaysian phrase for Private Limited Company. There are many businesses in Malaysia currently operating under this type of business. The main reason most businessmen in Malaysia use this type of company is that it doesn't require them to have a partner. The major requirement is that there is at least one director and one shareholder.
Some of the main characteristic features of an Sdn Bhd include:
It is limited based on the shares
It can sue other companies and individuals, and be sued in return
It can perform all legal business activities and form partnerships
How Does A Berhad Differ From An Sdn Bhd?
Just as the Sendirian Berhad translates to Private Limited Company, Berhad stands for public company in Malaysia. The main distinguishing feature of Berhad is that the companies are listed publicly and can be traded on the stock exchange. Some of the main distinguishing factors between a Berhad and Sdn Bhd include:
There is no limit to the number of shareholders you can have in a Berhad, as long as there is at least two (2) of them. A Sdn Bhd on the other hand cannot have more than 50 shareholders and must have at least one (1).
The shares of a Berhad are easily accessed by members of the general public without any arrangements. Shares of an Sdn Bhd on the other hand can only be owned when there is prior approval from those who already own shares.
All financial information for a Berhad is required to be made public, while the company earns calls every three months. The public shareholders have a say in how things are run in a Berhad and can voice their concerns. An Sdn Bhd on the other hand can keep all financial records private.
A Berhad is required to use certain methods which are often higher when reporting their finances. An Sdn Bhd on the other hand isn't required to do so.
How to Register an Sdn Bhd in Malaysia
There are many benefits offered by the Sdn Bhd, making it an exciting company type. There are ten steps you will need to follow to register for an Sdn Bhd. The steps include:
a) Check the availability of the company name and reserve the company name with CCM ("Companies Commission of Malaysia"). You will need to explain the meaning of the company name if there are sensitive words that are trademarked, restricted or state names. A Letter of Authorisation is required from the parent company or relevant authorities.
b) Once the company name is approved, you will need to fill up "Super Form" (Form pursuant to Section 14 of the Companies Act 2016) that will be generated after the name search procedure. Super Form requires information about Directors, Shareholders, Promoter, Share Capital, Registered Address, Business Address and Business Nature of the company.
c) Select the business code (MSIC code) according to the company's business nature.
d) Review all the information you have entered before proceeding transaction page.
e) Make the registration payments, where you will be issued a receipt.
f) Upon approval from CCM, Notice of Registration will be sent to you to confirm on the registration of company. If you want the certificate of incorporation, you can purchase from CCM MYDATA.
Once the registration process is completed, at least one company secretary needs to be appointed within 30 days from the incorporation date. You may also consider to adopt the company's constitution, though it isn't mandatory by the Companies Act 2016.
What Are The Requirements To Register A Sdn Bhd Company In Malaysia?
Certain requirements must be met if you are keen to register and operate an Sdn Bhd company in Malaysia. These include:
Company Name
Company's business nature and activities
A registered local office and business address
At least one shareholder
At least one director
A company secretary with CCM license or other professional body
Minimum paid-up capital of RM1.00
Passport or Identity Card for identity verification purposes
Letter of Authorisation for trademark purposes (if applicable)
Eligibility Requirement For A Sdn Bhd Company
There are requirements for any individual that will hold either a director or shareholder position or both. These requirements include:
Both the shareholder and director shall not be less than 18 years old.
At least one director ordinarily residing in Malaysia.
Comply with Section 198 of Companies Act 2016.
How Long Does It Take To Register Sdn Bhd Company?
Each step in the registration process has its timeframe, but an estimated time of 2 weeks is required to complete the entire process. You have about 3 days to prepare documents and 5 days to submit them to CCM. All the rest processes take about 1 day, but this only applies where all things are as they should be. There may be delays at any or all stages, potentially prolonging the registration process.
What Is The Cost of Registering An Sdn Company?
The only costs you will encounter for an Sdn Bhd company are the registration fee, and subsequently, secretary fees. The company's secretary fees can be made monthly, or yearly, depending on the company's arrangement.
Conclusion
An Sdn Bhd company affords many benefits to businessmen, especially when starting a new business. While it may not seem ideal at first, the benefits to be enjoyed along the line make it an excellent company type. It is easy to open by following the above-listed procedure.