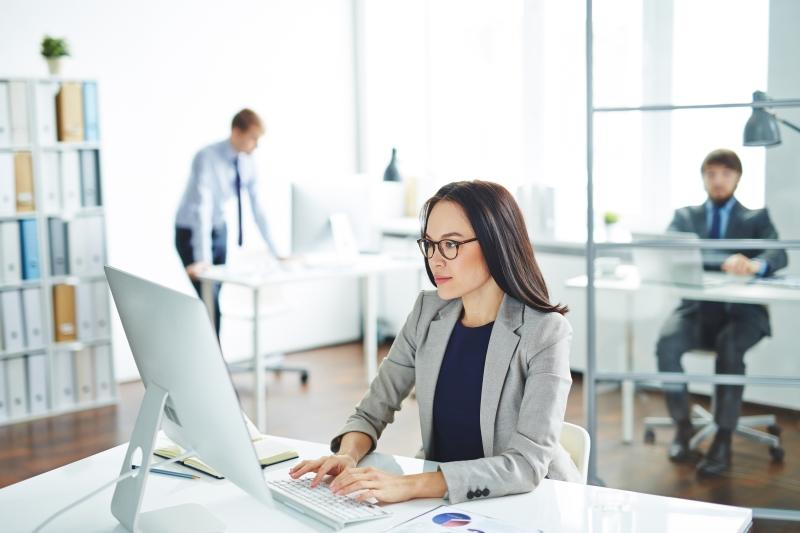 Here's good news for investors and foreign companies planning to set up a business but still unsure of what type of company in Vietnam suits them best. PREMIA TNC is just a tap of the finger away! With our experience in company incorporation, among other services, we can confidently assist foreign investors.
PREMIA TNC understands that launching a business in Vietnam involves a lot of work, like creating a marketing scheme, hiring staff, raising money, and choosing the perfect company type. So, we present the options foreign investors have to launch a company in Vietnam.
Foreigners' Options on Company Types in Vietnam
Indeed, investors have to go for a company that works best for their business, works out tax issues, and provides a liability shield for owners. The 2020 Enterprise Law of Vietnam classified enterprises into five main groups. However, foreign investors in Vietnam have only three options on company types, besides four more legal entities.
LLC or Limited Liability Company
In Vietnam, a minimum of one person can set up this company by setting up capital for the business. At hand are two sectors for this company type in Vietnam, specifically, wholly and partly foreign-owned.
Partly foreign-owned LLC
This sector can be a joint venture if it has one or more foreign members. One great strength of establishing joint ventures in Vietnam is that foreign stakeholders can benefit from holding a domestic professional or conducting business within specific industries.
Wholly foreign-owned LLC
A Vietnamese LLC consist of at least one owner of any nationality. This business type sector has similar legal rights to domestic firms, including free business activities. Also, the government allows foreign-owned firms solely to operate in most industries, such as manufacturing, trading, education, and information technology. On top of that, this type of company in Vietnam can embark on production operations, offer services, and trade with Vietnamese and foreign clients.
Joint-Stock Company
Like the LLC, this company type can be partly or wholly foreign-owned by persons of any nationality. It requires a minimum of three shareholders with no limit set by law. The significant difference between this company type in contrast to an LLC lies in its legal right to be listed on the stock exchanges and release shares to investing people.
Also, shareholders of this company type can legally sign over their shares. In Vietnam's law, this business type hints at a shareholding company where owners are given company shares of stock as evidence of ownership. The stock exchange public listing, although not required during its opening stage, becomes a requirement when its capital goes beyond US$ 475,000, has over 100 stockholders, holds no overdue liability, and has been earning money within the last financial year.
Partnership
This firm needs a pair of general partners or co-owners or more who jointly run the business under a common name. On top of the general partners, the company must have contributing partners. This company form cannot issue any share of stock.
In Vietnam, there stands two partnership types: limited and general partnership. General partners exist as individuals who agree that, except when allowed by the remaining general partners, not to be another company's general partner, own a private firm, or have a business at home. In limited partnerships, partners hold financial responsibilities, such as debts, but only equal to their capital contribution.
Other legal entities for foreign investors include a branch or representative office and a Business Cooperation or Public and Private Partnership Contract. Note that under LOI 2014, firms that are at least 51% foreign-owned are classified as "foreign investors."
Strengths and Weaknesses of Company Types Available to Foreign Investors
Limited Liability Company
Strengths
Company owner remains only legally responsible to the extent of the contributed capital to the business. Thus, the owner has less risk compared to the owner of a sole proprietorship;
Requires one owner; thus, giving the sole privilege to decide for the firm's operation and running; and,
Simple structure that stays easy to manage.
Weaknesses
Company cannot issue shares to raise capital; and,
Little expectation from partners wanting to cooperate as a group because the owner's risk is limited only to the contributed capital.
Joint-Stock Company
Strengths
Can do business in most industries since it can raise capital flexibly and quickly;
Flexible and very high company ability in raising capital because of its unlimited number of investors who are issued shares of stock;
Low risk for shareholders because their responsibility is just equal to the capital they invested in the company; and,
Relatively simple procedure for assigning shares. Thus, attractive to many capital funders.
Weaknesses
Decentralized management rights;
Hard to build trust among partners because of their limited liability. Also, many shareholders might not personally know one another;
More complex organizational structure as compared to an LLC or partnership; and,
Very complicated operation and management due to its limitless number of stakeholders. Also, there can be groupings among company shareholders that can cause hostility, especially regarding benefits received from the company.
Partnership
Strengths
Can quickly build trust among partners and customers since general partners are responsible with their entire assets for the company activities; and,
Relatively simple operation and management due to its few primarily well-known, reputable, and trusted members.
Weaknesses
Cannot issue shares of stocks to raise funds; and,
Very high risk for general partners since they are responsible for their total assets for the company's obligations.
How PREMIA TNC Helps in Registering Companies in Vietnam
PREMIA TNC understands how tough it is to decide which company type foreign investors will choose in Vietnam. Hence, even at this stage, we offer our help by providing information and all support needed to register a business in Vietnam.
We take pride in guiding investors over the government requisites, removing clients' confusion, and giving clarity to the entire business setup process. With our professional assistance, foreign investors can launch their companies in a relatively brief period. In this way, investors can devote their precious time to other decisions to make sure the business grows in Vietnam.