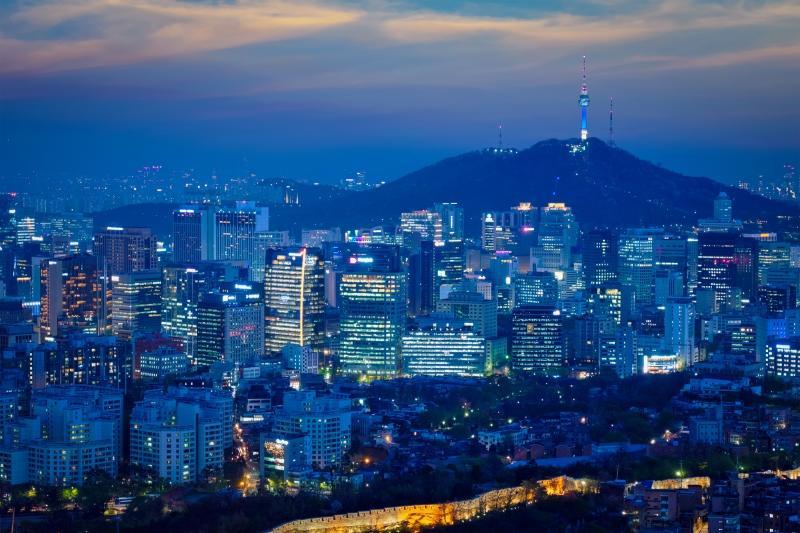 The Asian market is very lucrative, and many businesses are looking to gain a foothold here. Korea is a good place to establish your business in the Asian market, thanks to its budding population and proximity to China and Japan. If you want to start a business or move to Asia, Korea might just be the best option available. There are some things you should know before starting a business in Korea. One of the most important things you will need to know is how to open a bank account in Korea, and we will discuss it in this article.
Why Should You Open A Bank Account In Korea?
If you are a Korean resident, then this is a no-brainer. If you are a foreigner, you may still be wondering why you need to open a bank account in Korea. There are several reasons why opening a bank in Korea makes sense, some of which include:
A visit to Korea soon
Trading with a Korean company
Working for a Korean company
Looking to school in Korea
Relocating to Korea
How Can I Open a Bank Account In South Korea?
One major limitation to opening a bank account in South Korea is a lack of an online portal for opening bank accounts. To open a bank account in Korea, you will need to visit the bank in person. This applies to residents and non-residents alike. So, if you are a foreigner looking to establish something in Korea, you will need to travel down to open a bank account.
The biggest positive about opening a bank in Korea is that the process is easy and straightforward. You can walk into the bank of your choice, and open an account, provided you have all the requirements. You don't need to schedule an appointment prior to opening a bank account.
If you need help opening a bank account in Korea, PremiaTNC can be of assistance. With a strong presence in Korea and a knowledge of the entire process and requirements, PremiaTNC can offer consultation to help ease the process.
Requirements To Open A Bank Account In Korea As A Non-Resident
Opening a bank account in Korea has requirements specific to non-residents. The most important requirement for a non-resident to open a bank in Korea is the Alien Resident Card (ARC). The ARC also happens to be the biggest hindrance to opening a bank account in Korea. There is usually a waiting period for foreigners to get their ARC, usually up to a month. This means that you cant open a bank account for the first month of your stay in Korea.
In some cases, some banks will let you open a bank without an ARC, but this account will come with several restrictions, including withdrawing at the counter personally each time. Apart from the ARC, there are some other documents that a foreigner will be required to have, including:
Your passport
A Korean Visa
A Korean Phone number
In some cases, you may be asked to submit a letter of employment or university documents as well. This is usually dependent on your reason for moving to Korea (Work or School). It may also be necessary if you are trying to open a salary account.
Rejecting an opening account application doesn't often happen in Korea, but it is a possibility. In some cases, certain banks are reluctant to allow foreigners to open a bank account, often due to previous bad experiences. Where such scenarios occur, the common practice is to open a limited account serving as probation, after which a full-functional account is granted. Some other banks may simply reject the application. In either case, you don't have to worry too much as there are a lot of other banks available; you can simply move to the next one.
Bank Fees And Minimum Deposits
One area where Korean banks are favorable to customers is the availability of zero balance accounts. The policies aren't all the same in every bank, so there may be a difference depending n the bank you are in. The common practice with most banks is no-fee bank accounts, and there is no monthly fee as well. The only fees you will have to worry about are for your ATM card and a charge for using the ATM in another bank's machine.
You can conduct transactions online, and these typically come with a small fee. If you visit the bank and use the teller, a fee will also be attached. The fees are usually transactional instead of bank opening or minimum deposit related.
Best Banks In South Korea For Expatriates
Thanks to the business economy and rapidly growing economy, there are numerous banks available to choose from in Korea. Certain banks seem to be more popular amongst expats thanks to perks like English availability, availability in the country, and account perks. The most popular choice among expats include:
Standard Chartered Bank Korea
Hana Bank
Shinhan Bank
Kookmin Bank
Woori Bank
The most popular international bank choices in Korea include:
HSBC
Citi Bank
Deutsche Bank
DBS Bank
Scotiabank
Conclusion
Starting a business in Korea is a popular choice nowadays, thanks to its strategic position within the Asian market. To be successful, you will need a bank account for your business and probably for personal purposes as well. Fortunately, opening a bank account in Korea is easy, but the process is slightly different for foreigners. By following this guide, you will encounter just little or no problems when doing it.
Do Korean Banks have English speakers?
English speaking is necessary for an international presence and for Foreigners who want to open a bank account. The common practice by most Korean banks is to have at least one English speaker employed at the bank, specifically for foreigners. Smaller banks don't have the luxury that most large banks do, so the English speaker isn't always available, especially when there is only one on staff. If you visit the bank on such a day, you will have to return on a different day. With bigger banks, the practice is different, and some banks have workers who speak both English and Korean.
Can I open a bank as a non-resident?
Opening a bank account in Korea as a non-resident is a common practice and many banks offer this option. There may be some difficulties associated with opening a bank as a non-resident, but they will likely be minor and unique to certain banks. To help with this, many banks in Korea have English-speaking staff on hand.