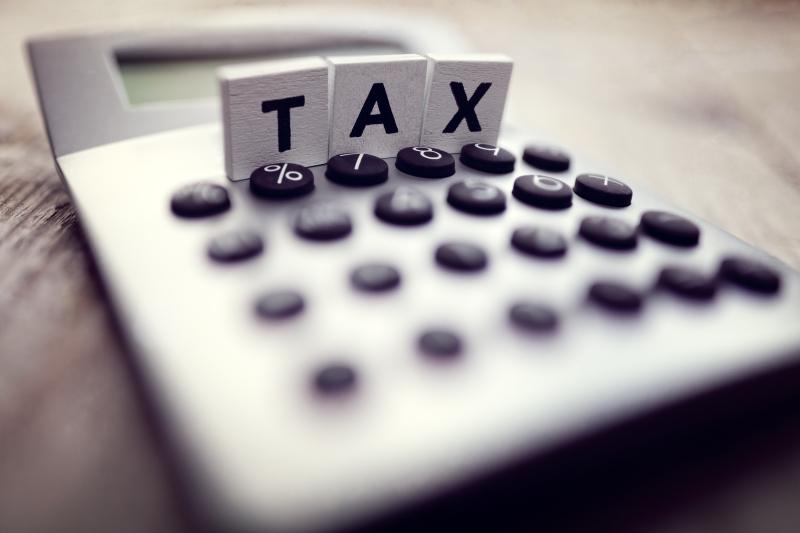 If you find yourself reading this post, it's probably because you want to know more about Taiwan tax filing. Look no further; you're already in the right place. This post will discuss everything you need to know about tax filing in Taiwan. Taiwan's lowest individual tax level (5 percent) is one of the lowest globally. However, many expats and businesses in Taiwan may be curious about the Taiwan tax rate.
We shall explain the fundamentals of the Taiwan tax system in this post. Additionally, we will discuss the different tax rates that a person may be subject to and how to pay your tax in Taiwan.
Taiwan's Tax System
Taiwan's taxation system is divided into local and national levels. The Ministry of Finance is responsible for collecting national taxes from people and corporations in accordance with the numerous tax categories stipulated by law.
On the other hand, local governments rely on regional tax offices to collect taxes on construction, land, and acquisitions.
Furthermore, Taiwan's government has a variety of direct tax categories, including the following:
Deed
House
Land Value incremental
Agricultural land
Land Value
Gift
Future Transaction
Security transaction
Taiwan also has a number of various indirect taxes at local and national levels.
Income Tax In Taiwan
Taiwan's individual income tax is subdivided into income tax on individuals and income tax on profit-seeking organizations. Here are the differences:
1. Income Tax on Individuals
If you spend more than 183 days in Taiwan in a year, you are recognized as a resident under Taiwan's tax legislation and are liable to the minimum tax computation on income earned in and outside Taiwan.
Tax rates will range from 5% to 40%, depending on your taxable income. If you spent fewer than 183 days in Taiwan in a calendar year, your income would be subject to withholding tax at a set rate of 18 to 20%, depending on the kind of income.
2. Income Tax on Corporations
Profit-seeking organizations in Taiwan are required to record all business revenue earned onshore and abroad (worldwide basis). Corporate taxation is 20%. Each year, between May 1 and May 31, the company is obliged to disclose its earnings for profit-making business by submitting a statement of settlement. If your fiscal year does not run from January 1 to December 31, you must file your corporation tax return within five months after the end of the fiscal year.
In the event of income derived from sources outside Taiwan, income tax paid in accordance with the relevant country's tax regulations may be deducted from the total corporation tax payment amount, but not from any tax that exceeds the tax amount computed at Taiwan's applicable tax rate.
Taiwan's Income Tax System – Withholding Tax
A withholding tax is an income tax that is paid to the government by the payer of the income instead of the receiver of the money. Thus, tax is withheld or deducted from the recipient's income. The withholding tax rate on income generated from sources in Taiwan is listed below for resident and non-resident beneficiaries.
| | | |
| --- | --- | --- |
| Type of Income | Resident | Non-Resident |
| Pension Income | 6% | 18% |
| Prizes | 10% | 20% |
| Rentals, Royalties, Professional fees | 10% | 20% |
| Interests | 10% | 20% |
| Salaries, Wages, Commissions | 5% | 18% |
| Dividends | 0% | 21% |
Value-Added Tax (VAT)
Taiwan's company tax or VAT system is largely comparable to that of several European nations. Unless otherwise indicated in the tax legislation, VAT is charged at each level of the supply chain on products and services sold inside the territory of Taiwan.
The business tax on imported products is computed using the statutory tax rate and the gross value of the items after customs duty, commodities tax, and, if applicable, tobacco and alcohol tax.
For reference, the business tax or VAT rate is given in the table below.
| | |
| --- | --- |
| Type of Business | Tax Rate |
| Small-scale businesses | 1% |
| Small agricultural product suppliers or Wholesale agricultural traders | 0.1% |
| Coffee shops and bars offering companionship services | 25% |
| Nightclubs and restaurants with entertainment | 15% |
| Income from reinsurance premiums | 1% |
| Export goods and services | 0% |
| Regular Tax Rate | 5% |
Taiwan's Stamp Tax
Stamp taxes are charged on payment receipts, deeds of sale of personal property, and real estate transactions, as well as contractual agreements.
The following table summarizes the types of papers and their associated tax rates.
| | |
| --- | --- |
| Document Type | Resident |
| Deeds of real estate transactions | 0.1% |
| Contractual agreements | 0.1% |
| Deeds of sales of movable properties | NTD$12 |
| Receipts of payments | 0.4% |
It is the responsibility of the person who signs or issues the document to pay the stamp tax. If both parties choose to retain the original document, they must each pay the stamp tax on the original document.
Tax On Commodities
The commodity tax is a one-time tax on specific commodities imported or manufactured domestically.
Securities Transaction Tax
Except for government bonds and some tax-exempt securities, all securities transactions are taxed.
| | |
| --- | --- |
| Types of Security Transaction | Tax Rate (on selling price) |
| Transactions of futures | 0.000001% to 0.6% |
| Shares and options | 0.3% |
Tax Filings and Payments in Taiwan
Fortunately, taxation in Taiwan is straightforward. You have two options: visit a tax office and speak with a professional, or use Taiwan's electronic filing system. You may pay your taxes using the following methods:
Wire transfer
Payments through debit or credit cards
Payments made with paper checks
Cash
While Taiwan has several tax categories, the tax rate for expats in Taiwan is often lower than in many other nations. Additionally, Taiwan provides an easy-to-use tax system for overseas residents.
Taiwan Tax Return Extension News
The Ministry of Finance (MOF) has extended the deadline for all taxpayers to file their 2021 income tax returns by one month, to June 30, in order to decrease the danger of cluster illnesses at tax offices.
The MOF stated that it will extend the tax filing period by one month, from May 1 to May 31, but only for those who have been proven to have COVID-19 and are unable to submit tax by May 31.
However, the decision was altered in response to a proposal by certain Lawmakers for a general extension of the filing period for all taxpayers to the end of June, citing a record rise in local COVID-19 infections.
According to the MOF, this extension will apply to both individual and corporate tax files and payments and property tax payments.
Taxpayers anticipating a refund this year may get it as early as July 29, the MOF said in a statement published Wednesday. This is providing the return was done online or by telephone as soon as possible under the extended filing period.
Conclusion
Tax filling in Taiwan is straightforward. We believe the information we have shared in this post gives you a better understanding of how to file for taxes in Taiwan. Once you understand how your task is calculated and the task category you fall into, you'll not be in the dark as to how the deductions are made. Feel free to reach out to us on all your tax concerns, and we will respond to you promptly.
FAQS on Taiwan Tax Filling
Here are some frequently asked questions on Taiwan tax filling
Q. When do I need to file my taxes?
A: From May 1 to May 31 after the fiscal year (the fiscal year is the same as the calendar year).
If you are leaving Taiwan and do not intend to return, you must file an early tax return within ten days after departing. We urge that you visit the tax office in person to file an early return.
Q: What is the tax rate on income? / How much is Taiwan tax?
A: The income tax rate is 18 percent for non-residents earning at least 1.5 times the minimum salary per month (37,875 NT as of 2021). Non-residents earning less than 1.5 times the minimum wage per month (37,875 NT as of 2021) pay a 6% income tax.
Q. How are standard deductions calculated?
A: The standard deduction is 120,000 NT for single taxpayers. The standard deduction is 240,000 NT for married taxpayers. You cannot claim a basic deduction if you select an itemized deduction.
Q. How am I supposed to submit taxes in Taiwan?
A: You may file electronically or in person at the tax office. It takes less than 20 minutes to file if you go in person. Additionally, you may e-file and save yourself a trip outside.
To download the e-filing system for foreigners, please visit the following link: http://tax.nat.gov.tw/info_IFNen_download.html?id=9#

When submitting your application with your passport number, use your most recent passport, even if the year for which you are filing was before you received your new passport.
Q. Who should I contact if I have a question while filing my income tax return?
A: For particular inquiries, please contact the Taiwan tax administration at +886-2-2311-3711. Press 7 to access the English service.