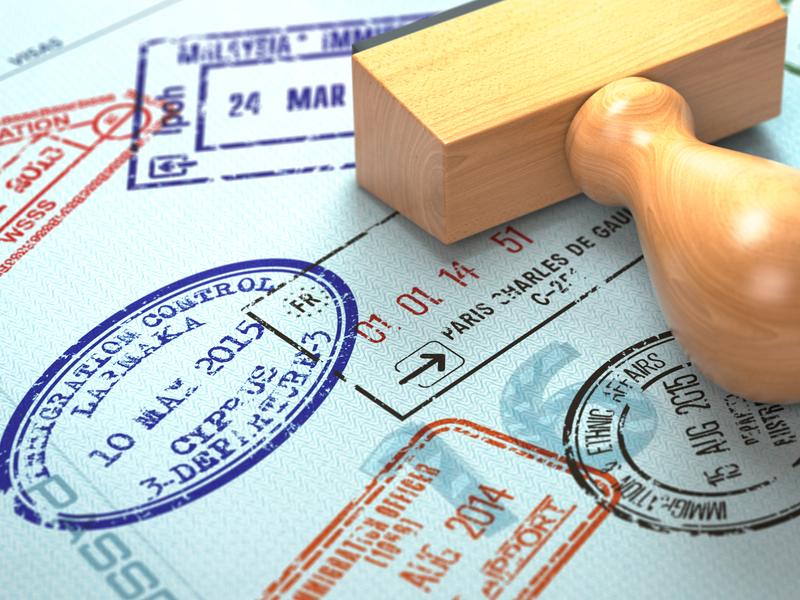 Taiwan, also known as the Republic of China, is one of the most popular and most visited places in Asia. This country is found in East Asia and has a reasonable population of 23.7 million. Most people that visit Taiwan do so either to explore the beautiful landscape in the region or for business. If you're visiting Taiwan to do business, you'd need a visa to perform such activities. Before you begin your visa application, there are a few things you need to know. This guide will reveal all the essential details on business visas in Taiwan.
What is the Taiwan Business Visa?
As mentioned earlier, anyone entering Taiwan for business purposes needs to get a business visa. The Taiwan Business Visa is what qualifies a non-national to perform trading, exporting, or any business activities in Taiwan. This visa will also not cover paid employment in Taiwan. It's for those who wish to leave their home countries to set up a business in Taiwan. The Taiwanese government has established this system to help business owners interact with the country's economy.
What Are The Documents Required To Apply For A Taiwan Business Visa?
Yes, it would help if you had a business visa before entering Taiwan to become an entrepreneur. You can apply for a business visa in two ways – online and in print. But what are the requirements to apply for one?
Documents Required To Apply For a Taiwan Business Visa
Let's look at the documents required to get a Taiwan Business Visa.
Application Form
The Taiwan government website clearly states that anyone interested in a Taiwan Business Visa would need to submit an application form. This form will help you organize all the details about yourself, including any additional information you wish to add. You can easily download the application form on the website.
Passport
Your passport must meet the following specifications;
It must be original and genuine
Must have a minimum of two blank visa stamp pages
Must keep passport valid for at least six months before the trip.
It must be in good condition. That is not torn, ripped, split, or damaged.
Evidence of Business Activities
If your business activities in Taiwan involve any company based in the region, you would need to provide proof of such business activities. This proof is essential to the success of your visa application and must be submitted alongside it. These documents should include:
Company you employed and a job assigned of your role
An invitation letter from the company
Ongoing letters, trade records, and any other documents that confirm ongoing business activities
Photo
Your photograph should meet these specifications;
Must submit two copies using general photo guidelines
Must have dimensions of passport sized
Must be taken in an all-white background
It must have been taken recently (within 6 months)
Airplane Ticket
Your airplane ticket may be an additional document required.
Your air ticket must be confirmed for the entire trip – arrival and return ticket
Contact Person Information
You must provide a Taiwan contact person with the information of name, address, telephone number…etc.
Additional Documents for Designated Countries
If the applicant's nationality is from the designated countries announced by the Taiwan government, you must need to provide the additional documentation which includes a guarantor's detailed information and letter of guarantee. For more detailed information, please visit the government website. The designated countries are as below:
Afghanistan
Algeria
Bangladesh
Bhutan
Cameroon
Gambia
Ghana
India
Iraq
Nepal
Niger
Nigeria
Pakistan
Senegal
Somalia
Sri Lanka
Syria
Conclusion
If you wish to come into Taiwan to perform some business activities, then you'll need to apply and get the appropriate Visa. The process of applying for a business visa is relatively straightforward.
Premia TNC is a top-rated business consultancy firm. We regularly update our pool of information and stay updated on new details that may affect travelling entrepreneurs. If you have any questions about business visa, you can contact the gov website.
Where should I apply for Taiwan Business Visa?
You should apply for the Taiwan business Visa to the Taiwan Embassy or Taipei Economic and Cultural Office located in your country. An interview may be required for the Business Visa application.
What is the fee for a Taiwan Business Visa?
The business Visa fee is NTD$1,600 (USD$50) for nationalities other than the US. For US persons, the business Visa fee is NTD$5,280 (USD$160). If you want to speed up the application process, you can pay an additional fee of NTD$800 (USD$25) as the rush handling fee.