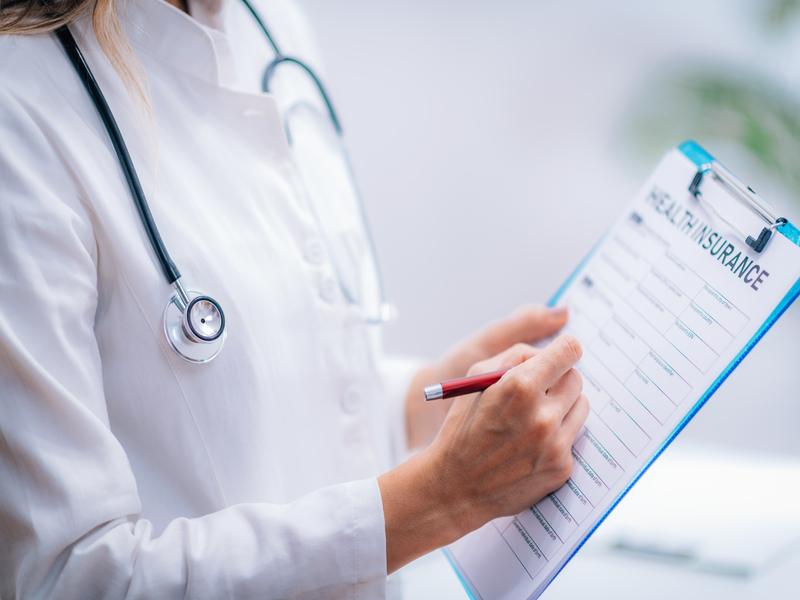 Many foreigners usually cannot access quality health services when they leave their home country. They either have to spend high fees or settle for substandard services. If you're a foreigner planning to come to Taiwan, you will do well to learn about the national health insurance Taiwan foreigners. This piece will focus on all the essential details of this insurance scheme.
What is National Health Insurance Taiwan?
You may be familiar with a popular saying: Health is Wealth. This roughly means that a person's health condition or group of people is essential to how they go about their daily activities. The Taiwan government clearly understands the importance of favorable health conditions. That's why they have set up the National Health Insurance (NHI). This scheme provides cheap and easily accessible health care to locals and foreigners. But what exactly is the National Health Insurance scheme?
The National Health Insurance is the form of public health insurance that's compulsory for Taiwanese residents, locals, and foreigners. The services offered by the National Health Insurance (NHI) vary greatly. Locals and foreigners will enjoy healthcare at NHI contracted healthcare providers. This form of healthcare may include; traditional Chinese medicine, emergency care, etc.
This scheme aims to protect foreigners from illness, childbirth, or injury. There are different world-class medical services in Taiwan. However, foreigners may not have access to rapid healthcare services. The NHI helps in this type of scenario. Foreigners registered under the NHI are also entitled to settlements for overseas medical care. However, this coverage will only cover unexpected medical expenses. You can make your claim within 6 months after the incident occurred. But you will need to submit receipts, such as documents stating diagnosis and detailed service items.
Most foreigners and locals are expected to use the government-funded healthcare that the NHI provides. If you are a foreign expatriate in Taiwan and have been staying there for more than two months or have an Alien Resident Certificate, you'll be required to sign up with NHI too. Foreigners are usually enrolled in the NHI by their employer.
Also, any related contributions are automatically deducted from their salaries. As a dependent, student or self-employed resident, you must apply for the NHI within four months of gaining your residency status. However, foreigners are still advised to register for private insurance. When you're done with your NHI registration, you'll be issued a Health Insurance Card. This card must be presented to the health provider to receive benefits.
It's essential to note that tax contributions and government subsidies fund the NHI. However, there may also be a need for co-payments to cover some expensive treatments. For instance, if an expat falls terribly during their stay in Taiwan, the coverage of the NHI may not be sufficient to settle all medical expenses. That's where private insurance comes in.
What Are The Qualifications For Foreigners In Taiwan To Join National Health Insurance?
Foreigners who want to register for National Health Insurance should take note of the following:
The foreigner must have an Alien Resident Certificate (ARC)
He or she must have resided in Taiwan in Taiwan for more than 6 months
Foreigners without an ARC should have a working or residence permit but must start working before signing up for NHI.
Self-employed foreign residents or entrepreneurs must wait 6 months before enrolling for the NHI.
Dependents of entrepreneurs must also wait 6 months before enrolling for the NHI.
Foreigners who wish to become employers or self-employed owners must register as a group insurance applicant at the National Health Administration (NHIA) branch office.
Students are required to register through their school
Students who decide to stay in Taiwan after graduation will visit the post office to extend their NHI registration.
Foreign newborns in Taiwan should be registered in the NHI on the date of birth as dependent of an employed parent.
Foreigners will pay a premium every semester to be eligible for health services.
What Is The Penalty For Failing To Register For NHI?
Before traveling to Taiwan, it's essential to note that NHI enrollment is compulsory for everyone. If you are qualified for the NHI program, you're expected to register for it. Any person who fails to register for the program will be charged a fee of up to NT$3,000 – NT$15,000. Also, the person will be required to pay premiums for all the time they had failed to enroll in the program. NHI benefits will be withheld till all the premiums have been paid completely.
Foreign residents guilty of violating the NHI will be sent a written penalty violation notice. All fines must be paid quickly. If a person fails to pay a fine after a certain period, the case will be transferred to a court for further action.
How Do I Apply For A NHI Card?
Foreign residents will be issued a National Health Insurance Card after completing the registration process. The application process is quite lengthy. The first stage of the process is when the Office of Internal Affairs (OIA) sends your documents to the National Health Insurance Administration (NHIA). After reviewing the resident's application and approving it, the NHIA will send the NHI cards to the OIA. Then, residents are required to pick up their cards with the OIA.
These are some of the documents that you'll submit to the OIA, along with your application form;
Application form
A 2-inch photo. It is only required for new NHI card applicants.
A copy of the front and back of the ARC.
How Can We Help?
As mentioned earlier, NHI enrollment is mandatory for all who fall within the required category. If you're a foreign resident in Taiwan and meet all the qualifications for the NHI, you need to submit an application form. However, this process can be fairly lengthy and difficult to track. You'll have to stay in close contact with the OIA and NHIA. If you're worried about the success of your application process, you can hire us at Premia TNC to handle it for you. We can handle this application process for businesses and individuals. You'll do well to trust us. We are a top-rated business consultancy service.
FAQs About National Health Insurance For Taiwan Foreigners
Q: Can foreigners get health insurance in Taiwan?