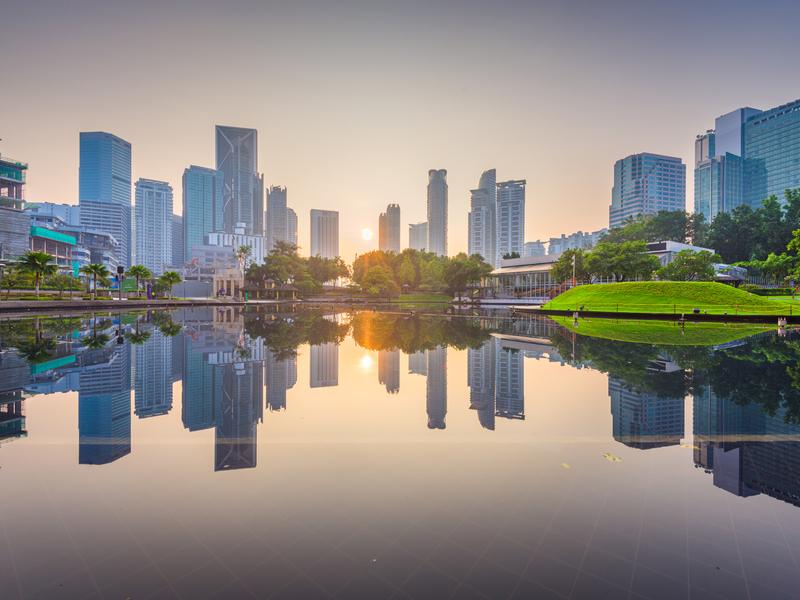 Malaysia has been a top travel destination for tourists and entrepreneurs alike. With its beautiful cities and sceneries such as the Alor star, Kuntan, together with the country's numerous lush jungles and beaches. Malaysia welcomed more than 4 million visitors in 20221 alone, Malaysia is also one of the most open economies in the world, so it's not surprising that people relocate there in search of greener pastures; however, to be able to work in Malaysia it is mandatory for you to have a Malaysia Foreign Worker Permit.
In this piece, we will give a detailed presentation about what a foreign work permit in Malaysia means, the various types of work permits, process involved in how to acquire it, its importance, and how we at PREMIA TNC can aid you in acquiring the document.
What is a Malaysia Foreign Worker Permit?
A Malaysia foreign worker permit is a legal document issued by the immigration service and ministry of works in Malaysia, and it is a mandatory document that foreigners in Malaysia must get before entering the Malaysian workforce.
Generally, it is the company that wishes to hire a foreign expert that would apply for the work permit, and there is also a quota for the number of work permits that can be issued at a time by the ministry of home affairs. The sectors that have the most foreign workers are construction, agriculture, electronics, financial services, and finance.
Types of Malaysian Work Permits
There are three kinds of work permits that can be issued to a foreign worker in Malaysia: the Employment pass, the temporary employment pass, and the professional visit pass. Each of them has its features and peculiarities that we will discuss in detail.
Employment Pass
This is the most common worker's permit issued to foreigners, and it is the kind of worker's permit given to people with technical positions in Malaysian companies. The companies are the ones tasked with applying for their employees. It is typically only in some specific sectors that foreigners can be issued the employment pass, and they must register at government agencies for an 'expatriate post.' So, the company would apply at the central bank of Malaysia for posts in the finance and accounting sector, or they would apply at the Malaysia Industrial Development Authority for positions in the manufacturing sector, and so on. After applying for the expatriate post, the company now applies for the employment pass.
There are three kinds of employment pass depending on the pay and duration of the Job. The Category I employment pass is given to workers with a monthly salary of RM10,000 and above with a work contract of more than five years. The Category II employment pass is given to workers who earn above RM5,000 but below RM10,000 monthly with a contract of more than two years. And finally, Category III employment passes for workers with a work contract of a year or less and a monthly salary between RM3,000 and RM5,000.
Temporary Employment Pass
This is the work permit given to not-so-skilled workers of specific sectors such as agriculture or housekeeping. The work permit is valid for 12 months only, but it can continually be renewed for a period of 10 years. This kind of work permit is of two types and can only be issued to citizens of certain countries. The first kind of temporary employment pass is the Foreign Worker Temporary Employment Pass for workers in construction, agriculture, plantation, and manufacturing. The second kind is the Foreign Domestic Helper Temporary Employment Pass, which is usually issued to females only who offer housekeeping services. Some countries that are eligible for this kind of work permit are Laos, Cambodia, Myanmar, Turkmenistan, China, India, Uzbekistan, Sri Lanka, Thailand, Philippines, Nepal, and Kazakhstan.
The Professional Visit Pass
This is given for workers who only came to Malaysia to work on a temporary basis for up to 12 months, and it is usually taken by personnel who come to Malaysia to work on behalf of a foreign company.
How to Acquire a Malaysia Foreign Worker Permit?
It has already been noted that it is the company itself that wishes to employ the foreigner that would apply for the permit, that is, after they have gotten the approval to hire foreign workers from the local center at the ministry of home affairs. However, before applying for the permit, there are some documents that must be provided. The documents can be varied based on the kind of permit that is needed, but generally, the documents required are:
Details about the company and the permit allowing it to hire foreign workers.
The job description.
The worker permit Application form.
Employment contract.
Resume/ CV of the worker in question.
Detailed Medical report and health insurance of the worker.
Security Bonds.
3 Passport Photographs of the worker.
Passport of the worker.
Receipt of the payment for the work permit.
Other additional documents.
After providing the necessary documents, the employer would then submit the application for the work permit to the Immigration Department of Malaysia, along with some relevant information about the worker; after the application is approved, the worker can now travel to Malaysia and obtain his visa.
After obtaining his visa, the employee would then pay for his work permit at a local immigration office, and finally, they would be able to receive his work permit; the work permit is usually generated within 5- 7 days, and the employee can monitor the progress of his work permit online.
It is also important to know that for most sectors in Malaysia, the minimum age required to receive a work permit is 27 years old.
Without a work permit, it would be practically impossible for you to be employed by a firm or company legally in Malaysia.
How Can We Help You At Premia TNC?
Are you having issues with acquiring the work permit? Then consider contacting PREMIA TNC for solutions; we are a renowned business and consulting agency in many countries, including Malaysia. As a foreigner or a Company, if the processes involved with getting a work permit seem to be too complicated and tedious for you, we are always ready to help.
FAQs