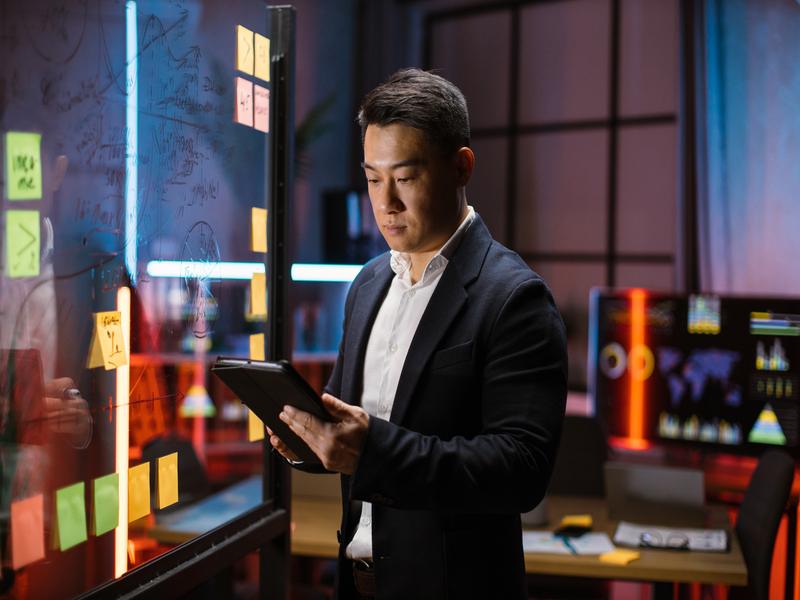 After the events of the Korean War in the 1950s, South Korea's economy was in shambles; however, with the determination of the government and the people, in a relatively short amount of time, South Korea was able to become a global economic powerhouse. The main aspects that helped South Korea to reach the level that it is in this present day include the cooperation between the people and the Government, Technological Innovations, Intense Manufacturing Programs, Ties to Asian Giants such as China and Japan and the South Korea Start up Ecosystem.
All these significant measures taken helped South Korea to have impressive stats even when compared to its western counterparts; for example, just a decade and a few years after the Korean war, Illiteracy in the country dropped from 75% to a whopping 4%. In 2014 Seoul rose to the position of the 4th largest metropolitan economy in the world, while South Korea itself became the 4th largest economy in Asia and the 10th largest in the world; it became the 8th largest importer and Exporter in the world and the 16th best start up ecosystem in the world.
Then finally, in mid-2021, South Korea's status was elevated to that of a developed economy. South Korea has improved so much and so fast that experts usually refer to this economic growth as the" Miracle on the Han River" the country has also joined the G- 20 and the OECD.
Due to South Korea's impressive stats, it has become a top-tier destination for a startup business for locals and foreigners alike, with top global technological players like Samsung, Kia motors, Hyundai, and LG present in the region. In this piece, we will describe South Korea Start up Ecosystem, why you should move your start up business to Seoul, and ways in which Premia TNC can help you to establish a successful startup in Seoul.
Description of the South Korea Start up Ecosystem
The rapid economic growth of South Korea came with a few side effects; the country relied a lot on big manufacturing processes and large technological companies, while local markets and startups suffered a bit. Today the South Korean Government is now addressing this issue with utmost seriousness, and right from 2015, there has already been significant progress. In 2017, South Korea entered the list of 100 countries in terms of the effectiveness of the Start Up ecosystem, ranking 20th; the following year, it climbed up four spots and came in 16th.
This impressive improvement was due to massive investments and support from the Korean Government; in 2018, a massive amount of 3.8 trillion won (3.4 Billion Dollars) was put into the startup ecosystem in Korea, and over the years, the amount of investments has increased. In 2021 the startup investment fund increased by 35% rising to 7.7 billion dollars, with Seoul taking the bulk of the investment fund at 3.5 billion dollars.
Some process by which the investments was shared was through schemes such as like the K- Start Grand challenge, which helps startup businesses with the funding that they need to enter the market and prosper, with innovative places such as Pangyo Techno Valley and a friend start up a competition where the overall winner gets an amount of $100,000 and the next 40 runners ups would receive $22, 727, other investments include the establishment of educational start up campus institutions to improve human resources, a chance to interact with big players in the financial market like Samsung and LG. And these investments made by the Korean Government have clearly paid off; by the end of 2021, million of startup jobs have already been created, thousands of new companies have been established, and the South Korean Market is already getting global recognition in areas such as Technology and Artificial Intelligence, Entertainment, Life sciences, Analytics, manufacturing, blockchain, and robotics. And Startups such as Viva Republica, PinkFong, Kurly, Bithumb, Dunamu, and Hybe are already making a name for themselves, a situation that shows that with the right attitude and planning, startups in Korea would certainly thrive.
Why you should move your start up to Seoul?
For ambitious entrepreneurs and companies, there are several perks that come with setting up a business in South Korea. Few of them include:
Good start up Investments and Funding: There are several opportunities to get massive funding and grants in Korea that helps startups business; with funds like this, you can be able to boost your business operations.
Environment: The environment in South Korea is safe and friendly, with a very low crime rate, friendly citizens, and a good service industry.
Great Consumers Markets: South Korea boasts of one the fastest internet speeds and smartphone penetration worldwide. Most Koreans use e-services, credit cards, and wireless technologies. So, you can be assured of a very embracing consumer market.
Government Support
Presence of Start Up Communities for cooperation and alliance.
Presence of top companies such as Samsung, Kia motors, and LG.
Business Friendly Tax Policies, Laws, and Regulations.
Very high Population Density, which would help advertising to be effective.
High Technological Environment.
How Premia TNC can help
Premia TNC is a licensed and recognized business resource organization located in multiple regions such as Hong Kong, Taiwan, Malaysia, Vietnam, Singapore, and South Korea. If you feel that you might require expert help in establishing your start up in South Korea, then you should not waste any time contacting us. We have a host of experts who are conversant with the startup ecosystem and business policies in Korea, so rest assured we at Premia TNC will be able to solve all your problems in a short amount of time.
FAQs