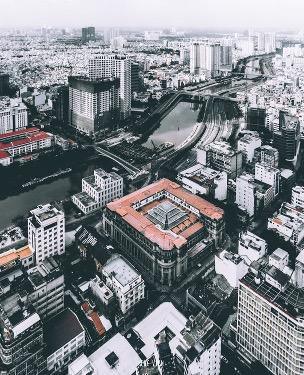 To ensure an ideal sailing of ventures in Vietnam, firms must possess skills in managing business finances and trade growth while complying with Vietnam laws, rules, and guidelines. Since knowing these legal matters is challenging, and more so for foreign business owners, opting for outsourced corporate secretarial services in Vietnam is the only answer to the problem!
Note, too, that Asian countries are developing. And this comes with fast changes in laws and business rules that make it more challenging. Outsourcing corporate secretarial services exists these days as a new trend worldwide. And that is because doing so allows small and medium-sized firms to carry out the best systems for corporate control that are today common among large firms.
Corporate Secretarial Services
Corporate secretarial services remain distinct from old-style secretarial functions. Instead, they refer to the admin work that ensures healthy corporate control, good management, and observance of the official laws and customs of the land that govern the trade.
Outsourced corporate secretarial services in Vietnam play a crucial role in handling corporate control, which is critical for firms. Although Vietnam's Enterprise Law does not precisely require firms to have a corporate secretary, various riders on the shareholders or board meetings talk about the position of a secretary.
On top of that, the corporate secretary remains not by design a joint-stock firm's management exec under the Enterprise Law's Article 4.13. So, except when the firm's charter lays down otherwise, a corporate secretary is not among the firm's management exec.
It follows, as well, that the corporate secretary, which can be the outsourced corporate secretarial services in Vietnam, is not bound by the functions of a managing exec under Vietnamese law. Also, Vietnamese law holds no clear-cut contrast between the relationship of a business service provider and an employee.
And this is caused by unclear meanings of the employment contract and relationship per the Labor Code 2019. So, in Vietnam, foreign firms must follow the laws that govern their business, such as strictly keeping records and holding meetings of the board and shareholders, among many others. Indeed, outsourced corporate secretarial services in Vietnam are the most acceptable business partners these days.
Common Outsourced Corporate Secretarial Services in Vietnam
Here is an in-depth list of outsourced corporate secretarial services in Vietnam:
Provision of legal representative services
Raise the capital shares, including share allotment and transfer
Change of company name
Change of legal representative director
Change listed office address
Change of business line
Merger and acquisition
Business suspension
And many more!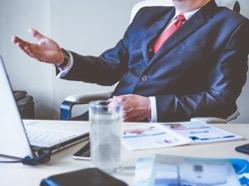 5 Benefits of Outsourced Corporate Secretarial Services in Vietnam
It requires some time investment to shift from in-house to outsourced services. And sometimes, that puts a damper on firms engaging in outsourced services. Still, there is no doubt that these services are vital in helping the continued existence of any firm. So, eventually, firms opt to outsource these services to enjoy the blessings they offer, such as:
1. Assures compliance with legal business requirements
Firms engaged in corporate secretarial services in Vietnam have in-depth know-how of the rules. On top of that, they have much knowledge of the required business services. Therefore, all processes meet, if not exceed, the expectations of being performed with significant expertise and competence.
2. Can be trusted
Since firms outsourcing corporate secretarial services stay attentive to giving this service, they quickly gain the skill to carry out things well and fast. On top of that, these outsourcing firms have keen and expert groups that ensure duties are carried out so well.
3. Ensures proper attention to business activities
Outsourced corporate secretarial services in Vietnam relieve their client firms from the stress of business registration and compliance matters. As a result, core business teams can focus solely on business development and even growing the firm!
4. Not subject to office affairs
The outcomes of the outsourced services are not subject to any work affinity or office affairs. Note that these outsourcing firms also extend a wide range of services tailored in detail to the needs of any setup. And this is because they can also assist firms in other matters.
5. Saves on cost
When outsourced, there is a decrease in the expense of signing up and guiding the staff, office space and equipment, staff benefits, overhead, and many more without any drop in the work quality. And this money saved becomes free for use in further growing the business. So, we can see that outsourced corporate secretarial services in Vietnam are better for firms than having an in-house group of office workers.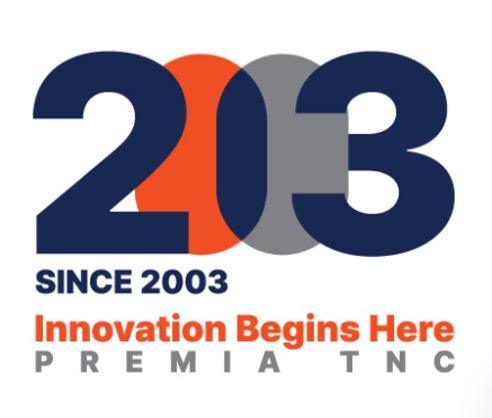 Why Choose PREMIA TNC
PREMIA TNC offers all these services and even a lot more! We provide the standard corporate secretarial services and even helps in business development by doing other lines of work. Aside from secretarial services, PREMIA TNC can also offer accounting and taxation services.
PREMIA TNC's team in Vietnam consists of experts who have helped many firms handle and ease risks of non-compliance. Indeed, clients have always been on top of their list! So, as far as PREMIA TNC is concerned, giving access to exact and timely data on compliance with related business laws and rules is necessary. Therefore, once chosen as an outsourced corporate secretarial service in Vietnam, PREMIA TNC becomes:
Duty-bound to perform all consulting, drafting, editing, filing, and other jobs related to the corporate secretarial services to achieve the best client's goals;
The ever-present remote worker of clients in Vietnam;
A "go-to" service supplier at a driven cost;
The admin support for tasks that includes searching and contacting renting listed sites;
The translator of forms and papers from Vietnamese to English and vice versa;
In charge of authentication and notarization of legal papers at an expert agency;
And stays at the helm of searching for data, legal papers or records, and updating legal documents for specific or general areas in the business.
As the corporate compliance partner in Vietnam, clients enjoy peace of mind and focus on doing and growing their business in Vietnam. Since 2003, PREMIA TNC LIMITED, formerly KORCHINA TNC, has served many client companies in Hong Kong, Singapore, Vietnam, Taiwan, Malaysia, and Korea.
So, for companies planning to open a business or branch out their existing business to any of these countries, PREMIA TNC LIMITED is a perfect choice! The website welcomes inquiries and requests for quotations. Aside from knowing the company more, we also have a live chat and WhatsApp facilities to make communication easier and faster. Feel free to contact us anytime!