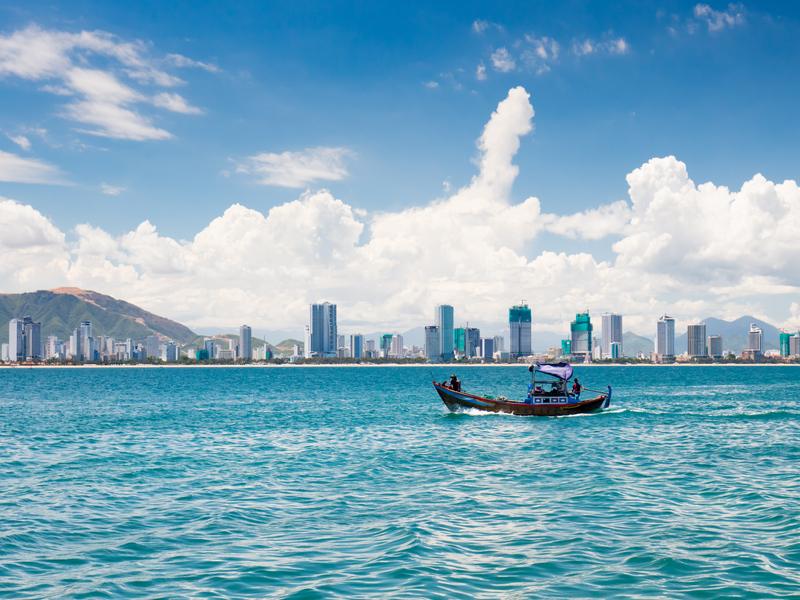 Vietnam is one of the most popular locations in Asia because it has an impressive economy. Despite the covid-19 pandemic that shook different regions of the world, Vietnam still enjoy positive growth in retail sales, imports, and industrial production. As a result, it's a hub of commercial activities. You've probably found many people traveling to and from Vietnam to do business and want to do so too. It's important to note that you'll need a business visa to make it possible. But what is a business visa, and how does it work? Keep reading to find out more. This piece will be a detailed guide on business visa Vietnam.
What is a Business Visa Vietnam?
Simply, a business visa is given to those who want to perform business activities or operations within the country. This short-stay visa allows foreigners to handle their business for a few months. It's ideal for those who'll be attending a meeting, negotiating, signing contracts, or don't have the requirement to apply for a working visa or temporary residence. A business visa in Vietnam will last for three months.
If you intend to get a business visa in Vietnam, you'll have either of two options – DN1 and DN2.
DN1 Visa – This visa is given to foreigners legally employed by other businesses and organizations in Vietnam.
DN2 Visa – This visa is granted to those who wish to visit Vietnam to establish a presence, offer services, or handle activities related to international treaties.
If you own a tourist Visa in Vietnam, you'll be prohibited from working or offering business activities. However, a business Visa will allow you to take a leisure trip while in the country.
What are Business Visa Requirements?
Unless you're a citizen from a Vietnam visa-free country, you'll need a business visa to conduct business in Vietnam.
To get a business visa, you must meet the following requirements;
You must be free to enter and leave Vietnam
You must have a sponsor company to settle your travel and visa bill. This will be the company that you're working for in Vietnam. It must be a real company. You'll encounter some difficulties if your sponsor is a ghost.
You must have a valid passport for at least six months from your entry into Vietnam, and it must have a minimum of two blank pages.
Your portrait photos (4*6cm, 2*2inch), white background, without glasses, taken within 06 months prior to the date of application . Depending on your application method, these photos may be in .jpg or paper.
An invitation letter from your sponsor company.
How To Get A Vietnam Business Visa?
If you wish to get a business visa in Vietnam, you can do it either of three ways;
At a Vietnam embassy or consulate
On arrival at a Vietnam international airport
Online application; through the e-portal (applicable for citizens from certain 80 countries (updated March 2022)
How To Get A Business Visa At The Vietnam Embassy?
If you wish to get your business visa at a Vietnam Embassy, the first thing to do is to visit one. You can find the list of Vietnam embassies online.
After identifying a Vietnam Embassy, the following ensued;
A copy of your passport.
Get your sponsor company to apply for a Vietnam business visa sponsorship letter. It's also known as the business visa approval letter or business invitation letter. Your company will need to submit your photo, a certified copy of the Business's registration, form NA2 and form NA16. The business visa sponsorship letter should take 5 – 7 days after receipt of all necessary documents.
Submit documents for your business visa stamping. You will submit the letter issued to you in the step above, along with documents such as; an original passport, a completed Vietnam Visa application, visa fee and your photos.
Get a business visa. If your business visa is approved, it will be attached to your passport. You can use this visa to get into the country.
How To Get A Business Visa On Arrival?
This process is similar to the process above. But it involves the following steps;
Your sponsor company should apply for the business visa sponsorship letter and send it to you.
Get your documents for business visa submission. You'll be asked to submit an original passport, a completed Vietnam Visa application, the visa fee, and your photos. Then you'll pay for a visa stamping fee ($25 for single entry and $50 for multiple entries)
Stamp your business visa
How To Get A Business Visa Online?
Vietnam allows citizens of up to 80 countries to apply for a business visa on its e-portal. However, a business e-visa is only valid for 30 days and can only be renewed outside the country. Therefore, if you intend to spend longer in the country, you should try the first two options above.
You can apply for a business e-visa personally, or your sponsor company can do it for you. When applying personally, you'll be asked to fill out an application form, fill out other essential inform, and submit your documents. When approved, the visa will be available for download. You'll be expected to present it at your point of entry.
Only a company registered with the Vietnam Immigration Portal can apply for a business e-visa for their employee. They'll need to upload your photograph along with other essential documents. If your application is approved, you'll need a registration code to sign up on the portal and download your e-visa.
How Can We Help?
Visa applications can be strenuous, especially for whom with business purposes. Most people usually don't have time to wait around when applying for a business visa in Vietnam. However, this leaves room for error and the risk of getting the Visa application denied. Why don't you let professionals help you out?
At Premia TNC, we're a professional business consultancy service. We know what it takes to apply for a business visa and get it approved quickly. You can hire us to help you apply for a business visa in Vietnam.


FAQs
Can I extend a Vietnam Business Visa?
You can extend a business visa booked at an embassy or on arrival. But can't renew the e-visa.
Can I get a business visa without a sponsor?
No, you cannot get a business visa without a sponsor. Do not hire illegal companies that offer sponsorship letter services.