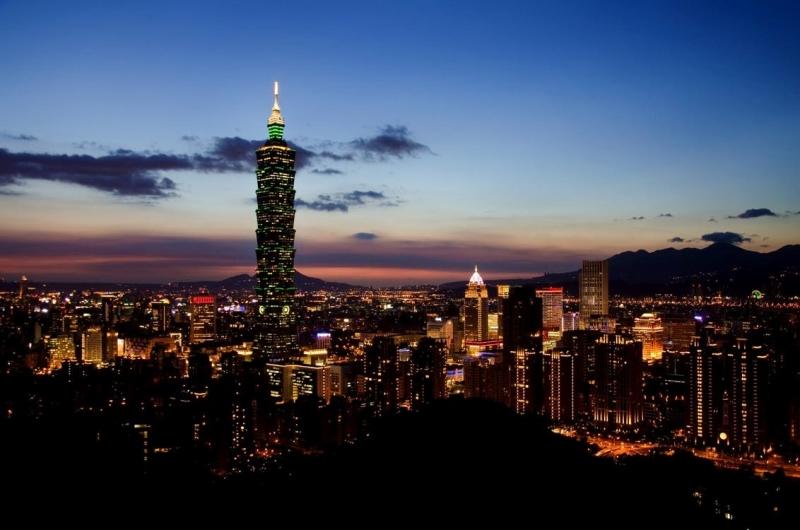 Taiwan has evolved to become a perfect business place in Southeast Asia through the years. With a 90% confident rating in a 2021 survey, starting a business in Taiwan indeed looks good! Perhaps, this is because the country offers a list of advantages that include its educated workforce, geographical location, a sturdy legal environment, excellent infrastructure, and a robust IT cluster.
Located near Japan, Vietnam, Myanmar, Hong Kong, and other Asian countries, Taiwan takes pride in its clean, relatively priced, and friendly cities. What's more, the Taiwanese government is offering incentives for specific industries doing business in the country. Given its world-leading technology and business standing, local and foreign start-ups are now checking out the country.
Still, it's best to know a little bit more about doing business in Taiwan. In this way, foreign investors can understand what to expect and blend in the market without a glitch. We have to admit that there will always be challenges anywhere we opt to do business. Yet, with some knowledge and help from professionals, starting a business in Taiwan can be a breeze.
Factors to Consider in Starting a Business in Taiwan
Culture
Far and wide, Mandarin Chinese is the language people use, besides Hokkien or Taiwanese, Hakka, and roughly more than a dozen native dialects. English is also spoken, but mostly in large metros and younger folks. The business culture in Taiwan includes parts of Japanese and mainland Chinese customs, which are without any doubt highly shaped by Confucianism.
The beliefs of a sturdy social network, respect, team spirit, and loyalty are of a particular weight. As a result of these effects, countless Taiwan firms stay purely tiered. When meeting people, business persons greet one another by shaking hands and swapping business cards. Since the country remains mainly on exports, many business big shots in Taiwan are aware of global business manners.
It would help the people starting a business in Taiwan know that there can be 15 or fewer annual public holidays. Some are declared on Gregorian calendar dates, while others depend on the lunar schedule. But, taken as a whole, the Taiwanese hold a very tranquil and considerate business approach.
Business Visa Requirements
Entry permits are available upon submission of the following papers for visitor visa with a business purpose:
A signed legal passport that is binding for the next six months or longer and has two or more blank pages;
One fully filled-up online request form with a printed bar code;
Two exact copies of colored 2×2 pictures taken within the last six months and without any eye specs worn;
Colored copy of both sides of the green card or a legal return visa to the United States that a lawyer duly confirms;
Photocopy of the most recent bank statement with the traveler's name;
A company letter with letterhead stating the reason for the trip and length of stay, with the assurance that the company will shoulder all the applicant's expenses in Taiwan;
Invitation letter of the Taiwanese host company on letterhead and with company seal, indicating the applicant's complete name, passport number, and birth date, besides duly signed by the inviting Taiwanese contact;
Onward or return ticket, if not confirmed itinerary with hotel bookings that show the name, entry date, exit date, and flight information of the applicant; and, if applicable,
A signed authorization letter, allowing a representative to drop off or pick up the other documents and passports at the embassy of Taiwan.

Options
Any foreign person or firm planning on starting a business in Taiwan must know that the founding process requires the review and approval of the Investment Commission of the Ministry of Economic Affairs. So, they must expect this process to last for months to almost half a year. As a result, most foreign firms launching a business in Taiwan hire a local broker or agent to get an initial footing in the trade district.
If not for a locally incorporated firm, the choice for forming a branch or representative office is more fitting and proper to large size markets or for offshore firms wishing to launch a steadfast market presence. Meanwhile, the investment program of Taiwan allows foreign persons to finance most business segments except those listed in detail as only for local backers.
Before starting a business in Taiwan, global sponsors must decide the kind of firm they will launch as allowed by the Company Act of Taiwan. The sanctioned types of firms are the (1) Subsidiary, (2) Foreign Branch, and (3) Representative Office. It follows, therefore, that your preferred firm type depends on the nature of business you plan to open in Taiwan.
Employment considerations
Suppose the firm intends to employ staff in the country. In that case, the foreign backers must choose whether to run that hiring by themselves or not. Getting service providers may also comprise other tasks, such as handling payroll and other firms' duties in Taiwan. Then, there, too, might be the need to hire professionals to assist in the incorporation process and the handling of accounting and taxation business requirements.
The Best Thing to Do When Starting a Business in Taiwan
Engaging the services of a professional group is an innovative solution when the company starting a business in Taiwan wants a quick launch. The same is true when the incoming firm wants a speedy office setup, begins work within the defined budget, and limits its early commitment to the country. Most of all, this setup is the best alternative when the company requires help with payroll and tax compliance, employment, and immigration in Taiwan.
Why Choose Us for Starting a Business in Taiwan?
And so, we are proudly presenting our firm to the world. Although starting a business in Taiwan involves just three steps to complete, it is not as easy as it looks. However, it is true that the application online can be employed to look for a business name. It also helps in requesting incorporation, tax registration, and putting in order the various insurance requirements.
But once the business seal is ready, an audit statement must be presented bearing the capital amount as enough to deal with the firm's formation outlays. The intricacy of Taiwan's rules on business incorporation makes our assistance advisable. And for that reason, we do our best to provide our clients with a complete facility in Taiwan.