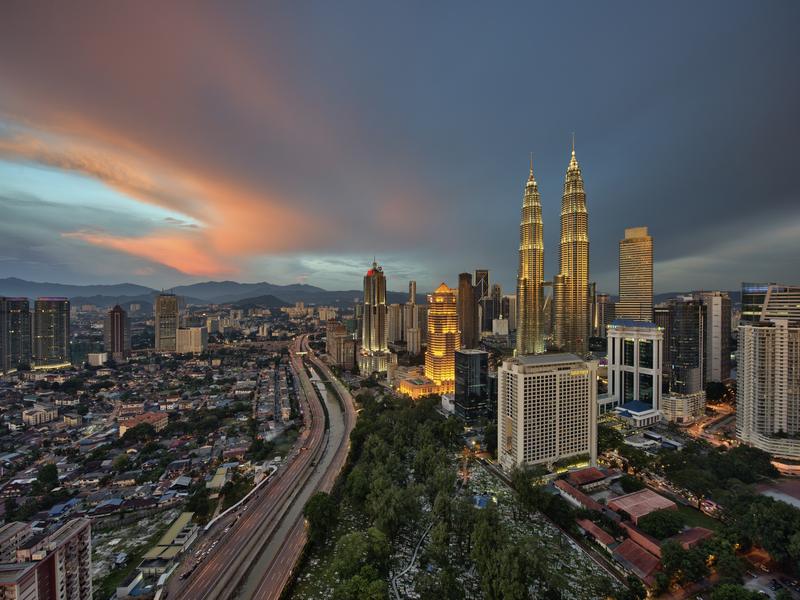 One important step to take when opening a company or a business is to have the proper set of addresses. There are different addresses that should be taken into account when registering a company in Malaysia. The type of addresses can include a Business address and Registered address. Although there are many similarities between the two company addresses, there is a difference between Registered Address and Business Address Malaysia.
When incorporating a company in Malaysia, it is vital to sort out the issues of locations and address properly. This provides a place for the correspondence from the company registration office and for the submission, acknowledgment, and safekeeping of important documents that are harbored with the LHDN, SSM, and other Malaysian authorities. It is also a good source of legitimacy, authentication, and attention for a business company.
In this article, we will explain what a registered and business address is for a company, the importance of a registered address, the difference between a registered and business address, where you can register your company, and the conditions necessary for a registered office address.
Importance of a Registered Office address in Malaysia
In the early stages of incorporating a company, a registered office address is needed. A registered office address is an address given by the company for public record and usage. It is a legal obligation required by the Malaysian Government because this is the place that acts as an intermediary between the company and the government agencies; important information, legal notices, constitutional letters, or new business policies can also be posted to the address. It also acts as a safe place for important documents, licenses, audits, registers, and other important ledgers to be kept by the company.
The Registered Office Address is also known as the company secretary's office because it is advised that a secretary should be there at all times so that they are able to receive the letters sent to the registered office address on time and act upon them as swiftly as possible. Therefore, a registered company address must be a physical location and not a website.
An interesting thing to note is that a registered company address can even be a private resident address. However, it is not mandatory. There are also services like Premia TNC that can provide the properly registered office address for companies.
The importance of a registered office address is that
It fulfills an important legal criterion for company incorporation.
It adds to the trustworthiness of a company and as proof of its legitimacy.
It lowers the possibility of financial scams and boosts transparency in the business sector.
It is where the audits, register, seal, and legal documents of a company are kept.
Improves company image and accountability.
Registered Address and Business Address
The two main types of company address are the registered and business address, and it is important to properly know the difference between the two to avoid legal complications for the company in the future. A registered address is a legal requirement necessary for company registration, while a business address is where the main business operations of the company are done. So a registered address can also be the business address, but on most occasions, they are separate. The main differences between the two are given in the points below.
A company can only have one registered address, but it can have multiple business addresses.
A registered address must be disclosed for public records, but a business address, on most occasions, can be kept private.
A registered office address is where important documents related to the company are stored only, but such things can be kept in a business address or at multiple locations.
A registered office address acts as an intercessor between the Company and the Government Agencies.
A registered Office address must be located in the country where the company was incorporated, while a business address can be located in any country or multiple countries.
Where to Register Your Office Address?
As required by the law, you must have your registered office address in the country where the incorporation had taken place.
There are various processes concerned with the incorporation process in Malaysia with the Companies' commission of Malaysia, Suruhanjaya Syarikat Malaysia (SSM) involves affairs such as
The person that wishes to establish a company has to be a Malaysian citizen or a full-time resident of Malaysia with adequate proof.
The company owner must be 18 years or above.
Name. A company can be incorporated with a personal name or a trade name unique to the brand. If the business intends to use a personal name, then it is a straightforward process; however, if they want to use a trademarked name, then a proposal must be submitted to the registrar of business in Malaysia.
Submission of Documents: After the name registration, the necessary documents should be presented; the files include the business permits, supporting documents, identification papers, identity cards, and other documents required by the SSM.
Registered Office Address: Within 14 days of incorporating a company with the SSM, the registered office address must be provided.
Conditions for a Registered Office Address
For a registered office address to be approved, some conditions must be fulfilled.
Such conditions are that the registered office address must be in a physical location and not a virtual one such as a website. Also, the registered office address must be in the same country where the company was incorporated.
FAQs