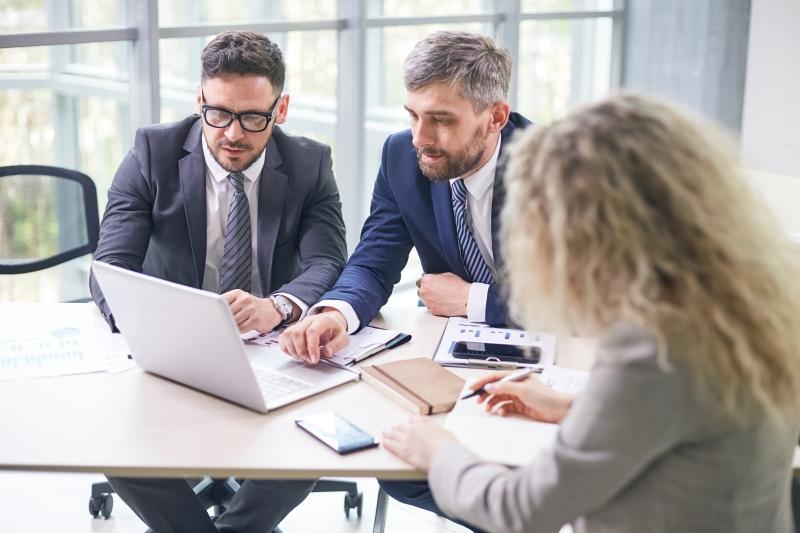 If you have recently just moved to Malaysia or are in the process of doing so, one of your most immediate goals is to create an open bank account in Malaysia. This article will touch on some of the most frequently asked questions surrounding this topic and other important tidbits to help shed more light on the matter.
Is it Possible to Open a Bank Account in Malaysia as a Foreigner?
Technically, any foreigner is capable of opening a bank account in Malaysia as long as certain parameters and requirements are met. Variables like one's current financial situation and their desired banking needs must be taken into consideration when opening a new bank account in the country.
The required paperwork to open a bank account in Malaysia doesn't necessitate proof of address in the country. That means you can start the process of opening a bank account even while you're still living abroad. Any non-resident of Malaysia is eligible to open any of the following types of accounts:
Personal Savings Account
Personal Current Account
Combination Account
Steps to Open a Bank Account as a Foreigner in Malaysia
While opening a bank account as an expat in Malaysia can seem like such a tedious endeavor, the entire process can be condensed into three simple steps:
Step 1: Choose Your Bank
First, you need to choose your bank. In the later parts of this article, we will be listing some of the most popular banks that you can consider for this step. In totality, these banks will offer their own share of strengths and weaknesses. It's all a matter of finding one that's the best fit for your own personal financial needs. When choosing a bank, there are three key factors that you need to consider:
Location – You always want to make sure that you choose a bank that is convenient for you to access. It would be incredibly inefficient and inconvenient on your part to open an account with a bank that's too far from where you reside. Fortunately, many of the commercial banks in Malaysia have branches located all around the country.
ATM Availability – Automated Teller Machines are incredibly useful for when you want to engage in transactions without having to line up at the bank itself. Some of the popular local banks like Maybank and CIMB will have an abundance of ATMs that are strategically located around the entire country. While this is not necessarily the only factor that you need to think about, it's definitely a variable that you need to consider especially if you don't plan on making too many trips to the bank to make constant withdrawals.
Services Provided – Of course, you also need to consider the services that these banks are able to provide you. Some banks will offer credit cards that are bundled up with their savings accounts while others will offer comprehensive insurance packages. Go over the various services of each bank and choose the one that appeals the most to you.
Step 2: Prepare Your Documents
Preparing your documents can get pretty tricky as different banks may have different requirements as well. However, for the most part, these are the types of documents that you must always have prepared in order to give you better chances of approval in opening a bank account in Malaysia:
Passport
Valid work or student visa
Letter of recommendation from your place of work (if applicable)
Letter of referral or recommendation from existing customer of the bank (if not employed)
Completed bank account application forms
Step 3: Open Your Account
Once you have all the necessary documents in place, you may proceed to open the bank account. Usually, these banks will provide you with a relationship manager or customer support staff that will help you walk through the formalities and procedures of opening your account. Most banks in Malaysia have advanced digital services and it's not rare for people to have opened a new bank account within 45 minutes.
The Best Banks in Malaysia
Considering that Malaysia is one of the most highly developed countries in Asia, it's not too difficult to find a commercial bank that would be able to suit your personal banking and financial needs. The country has a good collection of both local and international bank brands that offer solid and reputable services.
Local Banks
Maybank
CIMB
Public Bank
AmBank
Affin Bank
International Banks
Citibank
HSBC
Standard Chartered
OCBC Bank
United Overseas Bank Limited (UOB)
Al Rajhi Bank
Kuwait Finance House
What Makes Banking Services in Malaysia Unique?
One key variable that makes banking in Malaysia so unique is that the industry is divided into two categories: conventional banking and Islamic banking. This is to accommodate the fact that Malaysia is a majority-Muslim country. The key difference between both categories lies in the interest that is earned or charged by the bank. Here is a quick rundown of the key features of each:
Conventional Banking
Income can come from any source.
Financing is provided at a variable rate determined by market forces.
Higher late payment penalties for hire purchase arrangements.
Islamic Banking
Income must come from an income source that is legal in accordance to Muslim law (i.e. prohibits income from gambling, alcohol sales, etc.)
Financing is provided at a variable rate with a maximum cap.
Lower late payment penalties for hire purchase arrangements.
Tips to Help Ease the Process
Again, while it is possible for non-residents to open bank accounts in Malaysia, the process can get quite tedious and complicated. There are many requirements that need to be satisfied and a host of important papers and documents that need to be procured and organized properly. While you may think that you already have everything in line, it's still possible that you will have missed a few details here and there, especially if you've never gone through this process before. That's why one major tip that most first-time expats or emigrants tend to follow is to avail of the services of experts to help walk them through the process.
Premia TNC is a dedicated overseas business consulting and accounting firm that specializes in company formation, accounting, taxation, and trading services in Hong Kong, Singapore, Vietnam, Taiwan, Korea, and Malaysia. The company has a team of specialists who are professionally trained in the realms of financial knowledge and government regulations, which places them in the best position to assist you through this transitory process. More than just giving you the knowledge that you need to open a bank account in Malaysia, Premia TNC is positioned to provide you with all the relevant solutions that you need to make the process as easy and as efficient as possible.