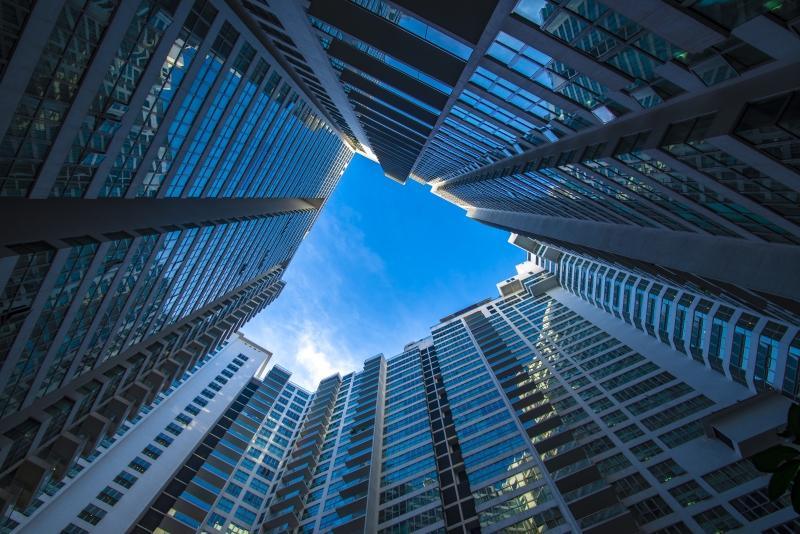 Malaysia has always been a great place for ventures for the longest time as it is among the most technologically advanced places in Southeast Asia. What's more, five types of business entities in Malaysia are offered to all investors and companies to choose from!
Why Open a Business in Malaysia?
Although 2020 was a tough year for Malaysia, its economic outlook, besides investment potential, remain positive. And that is because the country is known for the following attributes:
In the core of ASEAN
Southeast Asia is rapidly developing recently and is among the main zones fueling GDP growth worldwide. As an ASEAN country, Malaysia promotes cooperation between ten countries, representing the third largest global business bloc.
Pocket-friendly high-quality living
With different racial groups in its society, Malaysia is viewed as a rich cultural crucible. The cultural blend creates a lively environment filled with excitement. Malaysia's fairly inexpensive standard of living linked to an energetic way of life renders it a grand place for overseas professionals to reside.
Solid structures
Malaysia has superb infrastructure that is placed to serve businesses well. It has excellent sea, land, and air cargo facilities that make transporting products easy. The global air and sea connections provide offshore corporations an easy way to supply services and goods to places around the world.
Stability
Malaysia's political environment is considered among the finest in Southeast Asia. As a result, it offers businesses the firmness they require for lasting success. Also, the government offers an extremely pro-business stance, carrying out policies that perk up the business milieu for private firms.
Well-educated workers
Due to its good learning system, foreigners find it stress-free to talk with locals. Also, the English language is commonly used by the population. Its productive workforce possess all the needed skills to run a business right. On top of that, its legal customs are patterned after the system of Great Britain, giving companies first-rate protection.
Choosing the Best Business Entity
To do business anywhere in the world, incorporation is the first step. In Malaysia, the chosen business entity must be registered with the Companies Commission of Malaysia within 30 days upon starting operation. Hence, choosing the best business entity for the business is a top priority. To do this, it is vital to first know the functions and upside and downside of each of the five types of business entities in Malaysia. These entities are:
Perniagaan Tunggal, Sole Proprietorship, or Enterprise
This business entity is the easiest to start, especially if the intention is owning a small firm. Its characteristics include one individual business ownership with unlimited liability; can only be opened by permanent residents or citizens of Malaysia; company secretary is not required, and, the owner gets all the business earnings or losses.
Its advantages are cheap registration, simple setting up process, no required statutory audit, and business owner gets full control. In contrast, there is no protection of the personal assets and income of the business owner in the event of bankruptcy or in settlement of debts. Also, business profits form part of the personal income of the owner and taxed accordingly as such.
Perniagaan Perkongsian or Partnership
This business entity is perfect for businesses with 20 or less associates, partners or owners. It is also easy to set up, company secretary is not required, and holds unlimited liability. It is subject to the 1961 Partnership Act or partnership agreements created by the owners who are permanent residents or citizens of Malaysia.
Its strengths include cheap registration, simple setting up, no required statutory audit, and liability is shared by partners. In contrast, its weakness lies in not being a distinct legal entity, unlimited liability where partners are jointly liable, and business profits are taxed individually based on the personal tax rate.
Perkongsian Liabiliti Terhad or Limited Liability Partnership
This business type is quite a new corporate arrangement governed by the 2012 Limited Liability Partnership Act. It exists as a blend of a partnership and a private limited company. This structure requires two or more permanent residents or citizens of Malaysia to create.
Its upside includes the limited liability of each partner when the company goes bankrupt or is sued, cheaper cost in terms of incorporation and upkeep, no annual audit required, less compliance requirements, and income is subject to corporate tax rate.
In contrast, its downside includes difficulty in obtaining bank loans, require at least one qualified company secretary, and confuses many people since it is relatively new.
Berhad or Public Limited Company
This company stays as an entity where company shares remain open for purchase to all. In many cases, a private limited company is transformed into a public limited company to raise funds. The capital of this business type is traditionally procured through Initial Public Offering ("IPO"), although recent alternatives are listing through a SPAC or Special Purpose Acquisition Company or RTO or Reverse Takeovers offerings.
So, naturally, it has no limit to its shareholders, governed by Malaysia's Securities Commission, require at least one qualified company secretary, and publicly listed on the Bursa Malaysia Stock Exchange. The benefits offered by this business structure include the ability to gather funds from investors through the issuance of shares, limited liability restricted to the shares owned, and easy access to open markets to raise capital for efficient growth.
In contrast, its disadvantages include difficult and costly registration and strict regulatory and compliance requirements, such as public disclosure of financial and annual reports.
Sendirian Berhad or Private Limited Company
This company stands as a private firm restricted by shares and holds a distinct entity from the owners. It is perfect for small and medium businesses as it has a recognized business structure and is more creditworthy when compared to a Partnership or Sole Proprietorship.
Its characteristics include having 50 or fewer shareholders, being open to foreigners but requiring at least one Malaysian resident as director, at least one qualified company secretary, a paid-up capital of at least RM1, and doing business, including entering contracts, besides suing or being sued.
Thus, its plus points are beneficial tax rate on income; limited liability of owner or shareholders; open to 100% foreign ownership; and convertible to a public limited company to raise funds. In contrast, its minus point includes higher incorporation and maintenance costs, besides the annual audit requirement.
Conclusion
PREMIA TNC understands that various business entities suit different business stages or serve diverse business needs. Hence, we can help you know the five types of business entities in Malaysia and how each functions. Let us help you see your business idea under a different lens by checking us out at https://premiatnc.com/my/service/company-incorporation/.