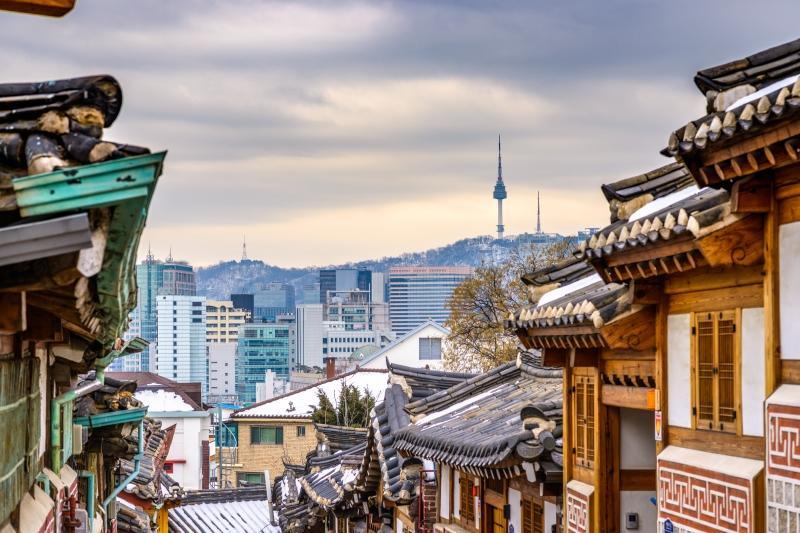 When it comes to picking a country to start a business or a potential expansion location, there are few better choices than South Korea. The business economy of South Korea is fast-growing, and many companies are seeking to get a piece of it. With a strategic position between both Japan and China, the Asian market is at your disposal from South Korea.
Starting a business in a new country can prove a challenge, so here is the ultimate guide to creating and running foreign companies in South Korea.
Why South Korea Can Be The Best Place For Your Business
The first thing that attracts people to South Korea to set up a company is the business economy. South Korea ranks in the top 15 countries in terms of its economy, and it happens to be an easy economy for businesses. As long as you can start a business here, the odds are in favor of you finding success in South Korea.
As a foreign business, you will also have access to government support in form of numerous incentives. From financial aid and cash grants to industrial sites, the government is committed to helping your business thrive. The taxation system in South Korea is favorable to foreign invested companies.
South Korea is ideally located between two Asian powerhouses in China and Japan, offering access to all of Asia and the potential of a billion customers. Thanks to the US-Korea free trade agreement, your business clientele isn't limited to South Korea and Asia alone. Equipped with modern infrastructure and technologies in transportation and communication, business in South Korea is sure to be a success.
The local population in Korea is reputable for being tech-savvy and some of the most intelligent customers a company can have. When you factor in the US-Korea free trade agreement, it is understandable that South Korea is one of the most appealing locations to site a corporate headquarters, especially in Tech. Tech giants like Microsoft are already at the forefront of this revolution using South Koreans to estimate the market value of tech products.
South Korea Policy Support For Foreign Company
Business is favorable to foreign companies in South Korea and the government policies regarding foreign companies play a huge part in this.
Foreign Direct Investment (FDI)
Government incentives are geared towards making investing in South Korea appealing to foreign companies. Most applicable to companies in Tech and communications, FDI seeks to make the investment process simpler for foreign companies. FDI also entails the provision of suitable business locations and other incentives. In the same vein, companies can also invest in government projects which are designed to help improve South Korea.
Green Growth
Green growth has been getting a lot of attention from the government recently and foreign companies can benefit from this. The green growth initiative is designed to promote low carbon and green growth in South Korea. The government offers numerous benefits in form of incentives and tax rebates to companies operating in this field. Any company that has the necessary expertise in green technology or sustainability is welcome to benefit from the green growth initiative.
Growth Engine Markers
The South Korean government is dedicated to the growth of the country's economy and has selected certain industries as focal points of growth. To this end, the government provides financial backing and numerous other incentives to companies in this industry. Foreign companies in any of these industries are welcome to invest in Singapore and enjoy the incentives associated with it. Renewable energy, communications, smart robotics, and bio-pharmaceuticals are but a few of the industries in the growth engine markers. You can find out if your industry is on this list, before proceeding to start a business in South Korea.
Market strengths - Fashion and Beauty Industry
The fashion and beauty industry in South Korea is on the rise and one of the best investment opportunities in the country today. It may not be the first thing that comes to mind when you think of investment, but the industry is certainly worth it. Some of the reasons why the fashion and beauty industry is a worthy investment include:
Growth Rate
The fashion and beauty industry in South Korea wasn't always on the rise and even went through a stall between 2014 and 2017. Since 2018, the industry has been on the rise, albeit slowly, but the rise is consistent and predicted to continue for a while. Thanks to positive outcomes of some of the other sectors in South Korea such as improved employment rates, the fashion and beauty industry is in a positive state. The numerous fields available in both the fashion and beauty industries show consistent growth. sportswear is one of the most consistent industries in the fashion industry with hair-related products doing the same in the cosmetic industry.
Abundance Of Labor
Annually, there is an influx of at least 5,000 new designers into the fashion industry. There is healthy competition in the industry, but that also gives room to an abundance of workers in the country. There is no shortage of experienced workers in South Korea, with many of them having over 20 years of working experience. With the balance of experience and youth, the South Korean fashion beauty industry has everything you will need to dominate the international market. The beauty industry is also competitive and with the rise of trends like K-beauty, the has been growing since 2014.
Modernization
The South Korean people are generally known to be tech-savvy and highly educated, and this is evident in the fashion and beauty industry. The beauty and fashion industry already utilizes some of the most impressive technologies which help to maximize profits. From online shopping through artificial intelligence-assisted shopping, to 3D scanning and measurements, the fashion and beauty industry is revolutionary. With all the latest technological advancements available to designers and customers alike, the fashion and beauty industry has never been this exciting.
Premia TNC Can Help You Start A Business In South Korea
Premia TNC is well versed in the processes involved in starting a business in South Korea. We are dedicated to providing you with the necessary information and requirements for starting your business. We also offer professional advice regarding the different types of companies and which would best serve your needs. You can schedule a consultation with Premia TNC to get started.