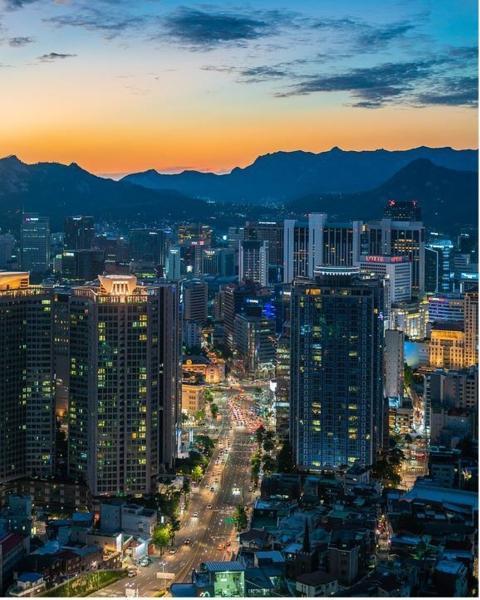 Indeed, getting a certificate of business registration in Korea can be challenging for some people. Still, no one can deny that the moment is ripe for all foreign investors to open a business in South Korea or the Republic of Korea. On top of the many reasons for this is Korea's firm belief in their cultural values that guides their corporate management routine.
It even has worked its way to global integration for more than ten years. As a result, it is growing incredibly fast and now takes pride in its high-tech industrial economy. So, without a doubt, its economy remains growing, although it is currently ranked among the largest economies in the world.
The country holds a high level of education, living, and income, besides being famous for its global high-tech firms, such as LG, Samsung, and Hyundai-Kia. As of 2022, Korea has a population of 51,329,899, representing a good market for various businesses.
Things to Consider Before Applying for a Certificate of Business Registration in Korea
Business Features
It is best to consider first the business type and industry planned for Korea. And this includes the workers' nationality, headquarters, and presence of any trade relationships or agreements of Korea with other countries. The business types available to overseas firms in South Korea have distinct strengths and weaknesses, differ in the scope of commercial activities, registration requisites, and least possible capital requirements. In most instances, it depends on the commitment level of a company to South Korea and its planned business pursuit.
Cultural Issues
At all times and anywhere in the world, culture is essential. Korea is among the most standardized nations globally, and doing business can stand as a test for many entrepreneurs. Like in almost all Asian countries, the "word of honor" is of enormous importance. Hence, acknowledging Korea's business etiquette and culture is essential.
Free Zones
The government of Korea has established some free economic areas that provide tax benefits and extra incentives to foreigners investing or setting up a business. However, South Korea usually requires companies of foreigners to be within these free economic zones to receive the assistance offered to them appropriately.
Language
Since Korean is the national language, official documents of local bodies use the Korean language. Although international business is often done using English, getting things done is always more accessible with the ability to communicate using the local language.
Product and License Approval
Foreign investors must ensure that their products for sale can be lawfully shipped to South Korea and that all official customs requirements and import rules are met. And this denotes the foreign investor has all the required licenses and permits to bring in and market the products. Of course, this includes having the import and export documentation to comply with Korean law.
| | | | |
| --- | --- | --- | --- |
| Classification | Type | Governing Law | Remark |
| 1 | Foreign-invested Domestic Corporation | Foreign Investment Promotion Act | Established as a domestic corporation under the Commercial Act |
| 2 | Branch | Foreign Exchange Transaction Act | Categorized as a domestic branch of a foreign corporation |
Business Registration Requirements and Procedures
The image above shows the options for foreigners planning to start a business in Korea and its respective governing law. Once the business type has been decided, the foreign investor may apply for a certificate of business registration in Korea by completing the requirements and procedures.
Foreign-invested Domestic Corporation
Requirements:
The investment must be 100 million won or more to open this type of business. If the invester corporation remains a private firm, it cannot give out a D-8 or business investment visa. However, a D-9 or trade visa can be issued when the investment is at least 300 million won.
Foreign-invested companies and investors remain distinct entities with independent accounting and settlement. Also, shares of Korean companies need not be in the hands of resident shareholders of Korea. Choosing this structure offers the standard corporation benefits, like having a distinct legal entity from its parent company that separates debts and legal responsibilities. On the flip side, this structure has higher compliance and administrative requirements.
Procedures:
Creation of the company seal
Bank designation for depositing the capital
Company registration to get a certificate of business registration in Korea
Payment of the registration fee for Social Security
Opening of a business bank account
Establishing an office
Filing of Rules of Employment if the company has at least ten employees
Branch
Requirements:
This business form generates income in Korea, although not established locally nor recognized through direct foreign investment. Hence, the headquarters and foreign branches remain treated as one legal entity having the same settlement and accounting.
So, ownership or invested amount is limitless. Moreover, since no formal incorporation is required, it is easier to launch and has fewer registration fees. On top of that, branches are likewise allowed to sell and possess a distinct legal entity, offering some rift in debts and legal responsibilities from the parent company.
Generally, this structure is suitable for minor scale operations. As may be needed, foreign companies have the option to move on towards having a local branch later.
Procedures:
Notification of the chosen exchange bank
Registration with the Court Registry Office
Registration at the Tax Office to get a certificate of business registration in Korea
Opening of a business bank account
Establishing an office
Registration for Social Security coverages
Filing of Rules of Employment if the company has at least ten employees
Liaison Office
Requirements:
This business type does not do business that earns income in Korea. Instead, this structure undertakes a no-selling function like market research or research and development. While this type does not require incorporation or registration like a branch or company, it is still required to register an exchange bank to the tax department.
In turn, the business gets a number equivalent to a business registration from a Korean tax office. Foreign ownership for this business type has no restriction. Other than restricted to do sales activities, this structure is relatively easier and less costly to establish.
Procedures:
File notice to the exchange bank
Registration at the Tax Office to get a certificate of business registration in Korea
Establishing an office
Registration for Social Security coverages
Filing of Rules of Employment if the company has at least 10 employees
Conclusion
Note that each step in the process consists of many other documentary requirements. However, to make it easier for foreign companies and investors to get a cut of the Korean market, PREMIA TNC is offering assistance. In-depth information is on our website, which also serves as our channel to reach out to interested parties worldwide.