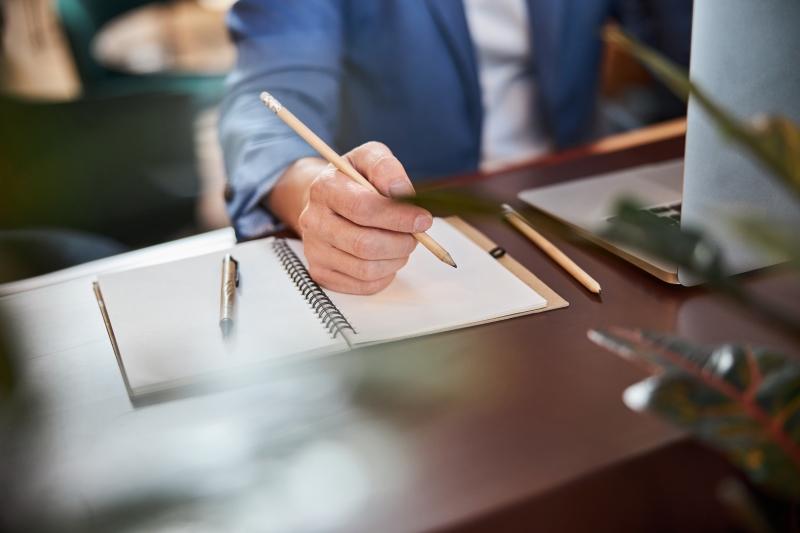 Company deregistration in Hong Kong is the cancellation of a company's founding registration. This implies that the business will cease to be registered or considered a legal company, and it will close all operations. As a result, such a company will have no outstanding assets or liabilities.
Many companies consider de-registration when they are no longer operational or required. To do company de-registration in Hong Kong, an application for de-registration needs to satisfy some conditions. At Premia TNC, we are concerned about your company and will be ready to provide you with the necessary assistance you need for deregistration. In this article, we will examine how to de-register a Hong Kong private limited company.
De-registration and Winding-up
Winding-up is a series of compliance procedures involving accounts settlements, liquidation, and distribution of assets to various shareholders of the company. Finally, de-registration leads to a straightforward, low-cost, and swift dissolution of the company. It is concluded with the removal of a company name from a list of legal companies by the Registrar of Companies.
Reasons Why a Company Can be Deregistered
There are several reasons why a company will choose to deregister itself or cease business in Hong Kong. While you don't need to have a legitimate reason for the de-registration of your company, some reasons might lead to a Hong Kong company's complete shutdown or closure.
Some of the common reasons are:
1. Restructuring and rebranding
A company might need to undergo de-registration to readjust its capital structure and mode of operations. Corporate restructuring is usually needed when a company is experiencing difficulties in any aspect of the operation. In such a case, the owner might decide to first deregister the company and start a new company.
2. Non-compliance with obligatory regulations
A company can also face deregistration due to a lack of compliance with specific government regulations. For example, depending on the company's industry, consumer protection restrictions, employment protection, health, safety, and privacy protection are some of the regulations guiding companies' operations in Hong Kong. Non–compliance with one or more of these regulations can lead to the de-registration of a company.
3. Falling out of major shareholders
Falling out of shareholders or disputes between members can also lead to a company dissolution. The assets of such a company are often shared among the business owners before embarking on de-registration.
4. Debt and non-profitable operations
When a company is in debt or no longer profitable, the owner might resort to de-registration and eventual closure of the business operations.
Requirements for Company deregistration in Hong Kong
Company de-registration in Hong Kong is a summary procedure to dissolve a defunct and solvent private company. To successfully get its brand deregistered, a company must meet specific requirements and conditions. Some of these are:
There have been no legal proceedings involving the company.
The corporation has no outstanding debts including tax liabilities
Application to de-register a business in Hong Kong should only be made at least three months after the cessation of business or operation.
All shareholders must have agreed to the de-registration of the company
The company must not have any immovable property in the country
The company must have received a Notice of "No Objection" from the commissioner of Inland Revenue. This would be needed alongside a fee to be submitted.
How to de-register a Hong Kong private limited company
If you feel your company actively meets the above requirement and would like to de-register, you can start by following the necessary steps. There are generally two steps to de-register a company. These are:
Getting a letter of No objection from the Inland Revenue
This process involves filling out simple forms like the IR1263 and submitting them to the Inland Revenue Commissioner alongside a non-refundable fee. The application is then thoroughly reviewed. The process takes 1 month to complete. On review of the application, approval is then sent back to the company in the form of a notice of "No Objection."
Dealing with Registrar of Companies
On receiving the notice of "No Objection," you can now proceed to fill out a form along with your application for de-registration, which you then send to the Registrar of Companies Hong Kong. The Registrar of Companies will check to see if all documents are in order. If there are no issues with documentation, the Registrar of Companies will publish the notice of intended registration. Suppose no objection is received within three months, the Registrar of Companies will then initiate the process of striking out. The applicant will be notified, and the company will be finally dissolved. The whole process takes about five months to complete.
Upon de-registration and dissolution, the company's assets and remaining funds in the company's account will be taken by the Hong Kong government.
Before applying for de-registration, the correct disposition of the company's property (including credit balances, motor vehicles, landed property, and so on) should be done. After de-registration, the company will be dissolved, and all of the company's property, if any, will be forfeited to the Government of Hong Kong Special Administrative Region as bona vacantia.
What To Do Before Company deregistration in Hong Kong
It is recommended that you get expert guidance to comply with the prerequisites for de-registration. Premia TNC is a leading Professional Business Consulting and Accounting firm that provide company formation, accounting/taxation, and trading services in Hong Kong, Singapore, Vietnam, Taiwan, Malaysia, and Korea.
FAQs About Company De-registration in Hong Kong
Can a deregistered company be reinstated after final de-registration?
Yes. A company can be re-instated after being initially de-registered. Any interested candidate can apply for reinstatement of the company. Application for reinstatement is made under the Company Law to the Court of First Instance to restore the firm's registration.
The reinstatement process can take a few months but can be done with relevant affidavits and documentation. If re-registered, the entity's legal existence is restored, as are all rights and liabilities existing prior to de-registration. The corporation will generally be regarded as not having been deregistered at all.
Can I stop de-registration, having initially applied for it
If your company is in the process of de-registration and you have changed your mind, you can stop de-registration. However, you can only do this if the process of de-registration is set up voluntarily. Otherwise, forceful company de-registration due to debt or non-compliance to obligatory regulations may not be stopped.
Which company can apply for de-registration?
Any Hong Kong company that is a local limited company or a local private company by guarantee can de-register itself. The business must have been listed in the Companies Ordinance. The corporation must also be defunct and solvent. "Defunct" refers to a corporation that is no longer operational, while "solvent" refers to a company that has no debts or liabilities and maybe simply be dissolved or disbanded.