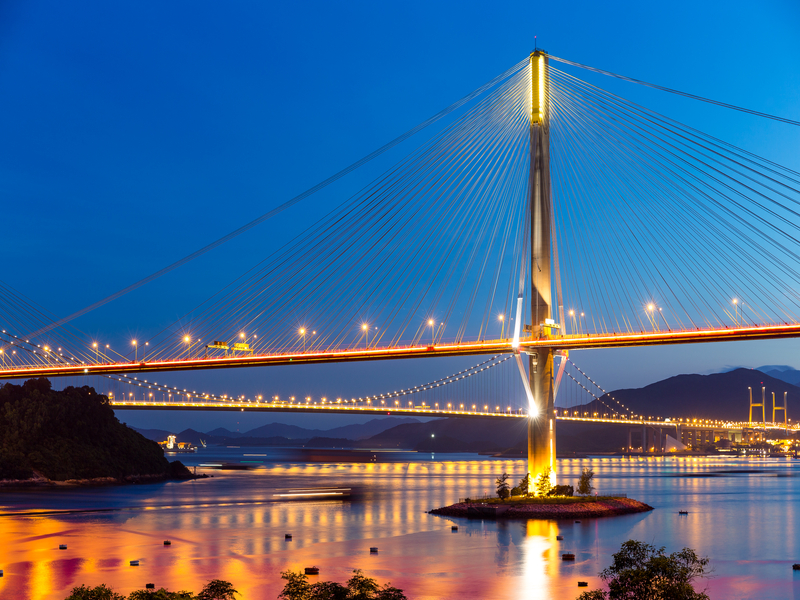 The Hong Kong government has encouraged small businesses to set up as sole proprietorships since 2009. The government believes that this will increase entrepreneurship and create more jobs. However, some concerns have been raised over whether sole proprietorship Hong Kong will lead to fewer employees in larger companies and thus to an increase in unemployment rates.
A sole proprietorship is a type of unincorporated business entity with only one owner who is also the sole manager of that company. It does not need any capital or external funding to start a business, nor does it need to go through legal formalities such as licensing or incorporation. It is a legal entity that may be owned by one individual (the sole owner) or more than one individual (the co-owners), but the law requires that all owners be considered to have equal rights in the company.
Do you intend to register as a sole proprietor in Hong Kong? This guide explains how to start a sole proprietorship in Hong Kong. In Hong Kong, establishing a sole proprietorship is easy. The Inland Revenue Department must be contacted in just one process phase.
Sole Proprietorship in Hong Kong Overview
Only very modest one-person operations without company liabilities should choose a sole proprietorship business structure. A sole proprietorship Hong Kong does not provide its owner with restricted liability or protection of personal assets, unlike a private limited corporation. Due to investors' reluctance to work with unincorporated businesses, it is frequently challenging for sole proprietorships to generate cash and expand their businesses. Therefore, we don't suggest that business owners conduct their operations under a sole proprietorship, which is a type of business entity.
In sole proprietorship Hong Kong, the owner, and the business are seen as the same because they are not incorporated. The lone proprietor is liable for all obligations and debts. There is no safeguard for private property in debt cases.
Every sole proprietorship should register with the Business Registration Office of the Inland Revenue Department.
If you do so, you should submit an application for a Business Registration Certificate for each business you operate. Every company is allowed to use its name.
The tax rate for sole proprietorships is 15% of their assessable profits. Annual tax returns must be submitted to the Inland Revenue Department.
Within one month after the modification, you must inform the Inland Revenue Department in a letter if the business's registered information has changed.
Whether your certificate has a one-year or three-year expiration date, you should renew the business registration certificate annually or once every three years.
Importance of Sole Proprietorship Hong Kong Registration
Since a sole proprietorship is an informal business structure, there's no filing or documentation required to start. So start functioning without filing or incorporation fees. However, your industry may require a particular permit, license, company insurance policy, or surety bond. State filings are optional.
The simple setup and cheap admin/management costs make it great for seasonal companies and cottage industries. Starting as a sole proprietor is a good strategy because you have little obligation. Then, when your firm grows, explore various structures.
Sole proprietorship in Hong Kong is easy to start because owners don't incorporate liability protection and other benefits.
Individuals and sole proprietors pay the same taxes. This means corporate income is personal income. You must disclose company expenses and income on your tax return. This is a benefit if you only have to file one individual and business tax return. If your business loses money, you can use it to offset other income on your tax return. It's common to be employed while launching a business or startup. As a result, you can reduce your annual tax bill.
People who run businesses as lone proprietors take a risk. Since they need greater confidence before deciding on a limited firm, you can form a limited corporation as a sole proprietor.
Sole Proprietorship Registration Process
Choosing a business name is the most crucial component of Hong Kong single proprietorship registration. Here are some Hong Kong business name facts that can guide you.
The single proprietorship name can be English, Chinese, or both.
You can include the English alphabet in a Chinese name, but not words.
The name shouldn't be insulting or against the public interest.
The firm name shouldn't indicate restricted liability.
The business name shouldn't be insulting or imply a government or public entity connection.
You must register a business name with the IRD's Business Registration Office.
Documents Needed for Registration
To register a sole proprietorship in Hong Kong you must::
Accomplish a prescribed application form;
Pay the business registration fee & levy ; and
Present your proof of identity such as passport or ID
PREMIA TNC is Here to Help
PREMIA TNC is a professional consulting firm that provides services exclusively for the overseas Chinese community. We are a firm based in Hong Kong and have provided businesses and individuals with assistance for many years.
Our unique business consultancy services include company formation, company registration, sole proprietorship Hong Kong registration, and much more. In addition, we provide personalized assistance and consultation services tailored to each client's needs. Our experts have years of experience managing the complexities of a business.
Our advisory services are designed to assist our clients in meeting their financial goals by providing them with customized and comprehensive advice on tax compliance. Our experts have years of experience in tax advisory services for international and domestic clients.
FAQs
Q. Do I need to register sole proprietorship in Hong Kong?
Q. What qualifies as a sole proprietorship?
A: A sole proprietor is an individual who is the single proprietor of an unincorporated business.
Q. How do I start a sole proprietorship in Hong Kong?
A: Obtaining a Business Registration Certificate from the Inland Revenue Department's Business Registration Office is the only requirement for Hong Kong sole proprietorships. Within one month of the start of a business, the entity must be officially registered with the state.