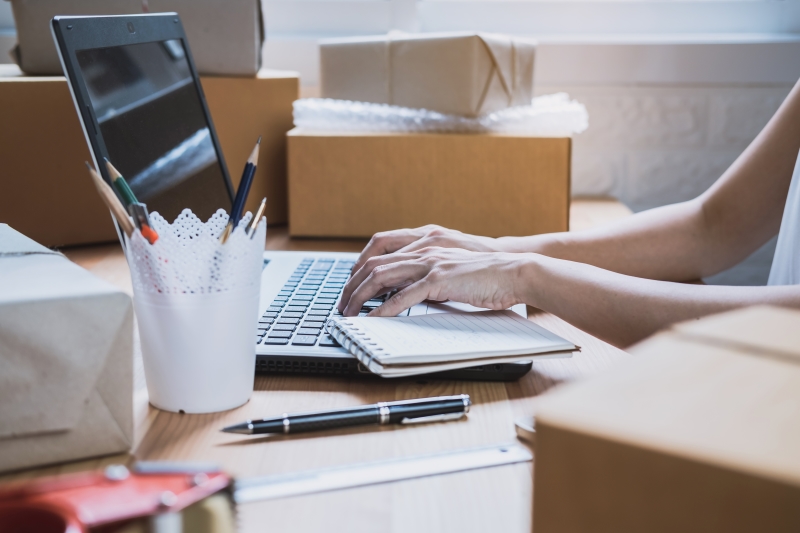 Hong Kong is an excellent pick for starting a company because it is a global business leader. Even banking goes with a host of benefits. On top of that, starting an online business in Hong Kong is relatively stress-free and cost-effective.
Especially, foreigners can keep 100% ownership of their Hong Kong business, making it possible to be the only shareholder and director. What's more, Hong Kong is an excellent doorway for establishing businesses in other Asian countries!
What is an Online Business?
Promoted by the pandemic restrictions, this is a trade conducted solely online. An online business can sell services, goods, and even Software as a Service or SaaS solutions. In Hong Kong, the significant rise in the use of the internet was mainly because of the broader ease of use of smartphones.
Compared to the mostly fixed internet in the early 20th century, today's global populace is more and more linked to the digital information world while on transit via smartphones, besides other mobile gadgets. Thus, starting an online business in Hong Kong is among the best choices for today's entrepreneurs.
Why Start an Online Business?
The growing e-Commerce fame is the top reason to launch a business online. As early as 2017, the world expects that 95% of purchases in 2040 will be online. Perhaps this is because online presence boosts business trust.
After all, customers feel extra confident once they can contact a company with a finger tap. Also, the internet is crucial for a trouble-free way into a product. The latest stats cited that people opt to buy online because of competitive pricing, preferred website, and best delivery choices and cost.
Where is the Best Place to Start an Online Business?
We consider Hong Kong the best place to start an online business because it is among the leading digital metros in the world. And this is due to its consistently high level of stats on the personal computer and smartphone penetration, besides internet usage.
The survey conducted by the government in 2020 revealed that more than 2.01 million or 75.3% of all Hong Kong households have PCs with internet connection. Also, the survey showed a significant rise in internet usage percentage for persons aging ten and older.
When to Start an Online Business in Hong Kong
Many investors remain fascinated with Hong Kong for many reasons for starting a business. First, the tax-friendly milieu is a massive attraction overseas because of its stable political setting, productive legal structure, and pro-business system.
Plus, Hong Kong is known for its corruption-free economy, free market, and strategic location. Its high-end infrastructure and presence of several pro-business groups indeed arrange for a conducive tone for foreign firms and investors to do trading in China and Asia. Another added gain of opening a Hong Kong business stands that an actual address is not needed. And this means that the company can run from any place on the globe.
How to Start an Online Business in Hong Kong
Launching a business exists as a complex work that encompasses a lot of actions and processes. In Hong Kong, online companies need registration. In the case of sole ownership or partnerships, they must apply for registration within 30 days of starting the business. Here are the steps to start an online business in Hong Kong:
Decide on the business niche
Most online firm starters try getting their heads on the business idea. If unsure, how about pinpointing issues faced as a consumer? Think of experienced problems that need a quality product or service. In reality, these annoying situations present business opportunities.
Research
Upon finding a niche, test the business idea, and study the market, target audience, and competitors. Start with assessing market viability and understanding the service or product's usefulness, including what challenges may occur.
At this stage, consider as many factors as possible. Then, proceed to "wet your feet in the water." And this entails launching a website towards checking the need for the service or product. It is like a soft opening of a business that is an excellent means to gain traffic and gather pre-orders before the official start.
Learn online commercial laws in Hong Kong
Legal stuff is probably the most tiresome part of starting a business. Yet, knowing laws applicable to online firms can keep them from failing and getting additional assistance. So, read online business rules in Hong Kong. Better still, check out PREMIA TNC.
Most business rules are offered online on local business groups or government websites. More importantly, learn about taxation for online businesses in Hong Kong. Then, carefully examine the various tax rules and options. Finally, get info on tax deductions.
Hong Kong business registration
PREMIA TNC can take charge of this stage. Technically, this entails the following:
Select a company name;
Designate the company structure;
Submit documents:
(1) A copy of articles of association for the company,
(2) A duly completed incorporation form bearing the company name, registered address, details of shareholders, company secretary, directors, and shareholder capital registered on incorporation,
(3) A copy of passports, residential address proof for foreigners, and
(4) A copy of Hong Kong ID and proof of residential address for Hong Kong residents;
Open a corporate bank account; and,
Perform annual maintenance and filing.
Choose a suitable platform
Building a website with the aid of developers is an option. Still, to have the ideal platform for an online business requires considering the niche, business needs, and the preferred places of the target audience. For example, having a website is optional for some, mainly when online businesses can market goods through Facebook, Instagram, or WhatsApp.
The launching cost goes down when using a website creator for stand-alone websites. Another option is joining marketplaces, such as Shopify, eBay, or Amazon. The main strength of this alternative is the low competition since most online buyers go straight to these e-Commerce platforms.
Push online traffic
Online businesses need traffic; thus, think about driving it to the business platform. Technically, this entails marketing your business product or service through networking and word-of-mouth or endorsement. So, feel free to share information on the business with family, friends, former colleagues, followers on social media, and many others.
This move can create brand knowledge and a client base. If the business holds an unusual idea or touches on social life, reaching out to the media is also an option. And this is where writing press releases for Hong Kong websites and magazines are helpful.
Wrapping Things Up
There is no one-size-fits-all business standard for e-Commerce businesses in Hong Kong or anywhere else. So, understanding the strengths and weaknesses of an online business to current business circumstances is vital. In addition, having a strategy and legally starting an online business in Hong Kong is crucial.
To ensure launching an e-commerce firm in Hong Kong without any glitches, check out PREMIA TNC. We can answer any question on company formation in Hong Kong. With our assistance, nothing can hold back any online business idea.